If you are a padel player who starts or wants to improve then these 2 paddle books are for you.
Difficult to find books of padel in French and yet ... Nito Brea, the former padel champion and current director of the Monte Carlo Padel Master, Alain Henry, padel instructor and manager of the Padel Club Mas in Perpignan and Cédric Carité, champion 2015 team padel and Padel Tennis Academy founder managed to make padel books in French for French speaking padel players.
THE KNOW-HOW OF PADEL By Nito Brea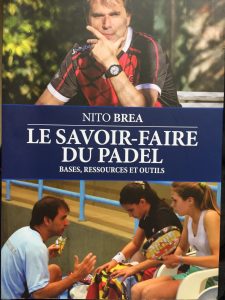 This book mixes techniques, tips, anecdotes, comments and even confession of the padel champion and coach he will always continue to be. This padel book speaks about technique, but more of the inside by talking about the players he coached for example and the experience he has accumulated. It is a general book that must sometimes be read with a reader's eye reading a story. For there are plenty of stories in this book and that is all the richness of this book.
Discover and understand the PADEL TENNIS by Cédric Carité and Alain Henry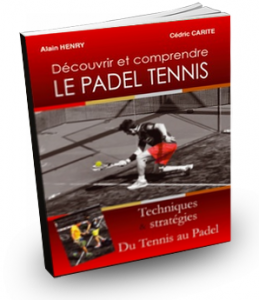 Cédric Carité and Alain Henry are figures of the French padel. From their experience in the padel, but also from teaching, they managed to make a perfect book to discover and learn to play. How to play ? Which catch? How to make some shots? Where is it located? The book can be considered as a school book, especially for those tennis players who embark on the padel adventure and to whom it sometimes takes some adjustments to understand the sport.
Franck Binisti - PADEL MAGAZINE

Franck Binisti discovers the padel at the Pyramid Club in 2009 in the Paris region. Since then padel is part of his life. You often see him touring France by going to cover the big French paddle events.