This qualifying phase brings together 5 women's teams and 6 men's teams. Among the ladies, we find: France, Germany, Denmark, Ireland, Sweden. While among the gentlemen, we find France, Germany, Great Britain, Denmark, Ireland, Sweden. The event takes place at the only club in Ireland that has 4 pitches. The qualified teams will play the final stages in Las Vegas from March 28 to April 2.
Which groups?
For women, there will be a single pool of 5 teams. The top 3 of this group will qualify for the main draw in Las Vegas.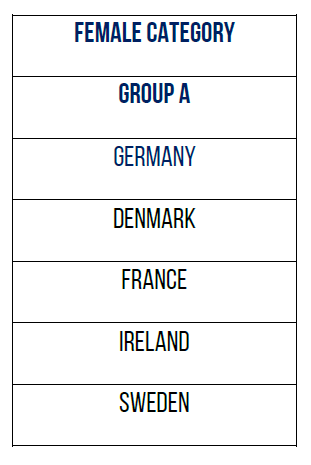 As for the women's team, France will face Denmark this afternoon at 16 p.m. at Bushy Park. Then, it will play Saturday morning at 9am against Germany. The competition will end with two matches on Sunday, the first against Sweden at 9 am before finishing against Ireland in the afternoon.
In the gentlemen, we will have 2 hens. France is part of group A and will therefore be opposed to Germany and Denmark.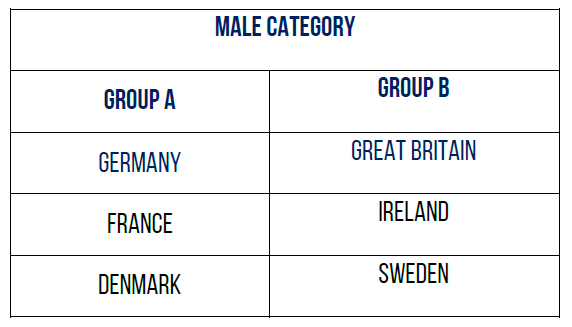 Thus, the French men's team will face Denmark this afternoon at 16 p.m. at Bushy Park. The final group game will see France face Germany tomorrow morning at 11am at Bushy Park.
Operating mode ?
In women, it is Line Meites who was named captain/player of the seniors + ladies team. As a reminder, the French women's senior + team is made up of 3 pairs: 35+, 40+, 45+, each match being played at the best of three matches. Absent for this meeting, Line was replaced by Carol Ann Lovera.
In men, it is Jean-Thomas Peyrou who will be responsible for selecting seniors +. There will be 5 pairs: 35+, 40+, 45+, 50+, 55+, and each match will be played as a best of five match. You can find the complete list of players just HERE.
Matches always start with the highest category first, i.e. +45 for women and +55 for men, and are played in two winning sets. There is still an exception for +50 and +55 for men and +45 for women, since the third set will be played in the form of a super tie-break.
All matches are played under the punto de oro rule.

After being rocked by tennis for nearly 15 years, I became an absolute fan of its cousin, the padel. For nearly a year now, I've been chasing the little yellow ball with another racquet, but with just as much passion! Based in Lyon, I intend to make you better acquainted with the padel in the region and on a national level.