Find below all the schedules of the French paddle teams at the team padel world championships.
France opens the ball with a decisive match: Paraguay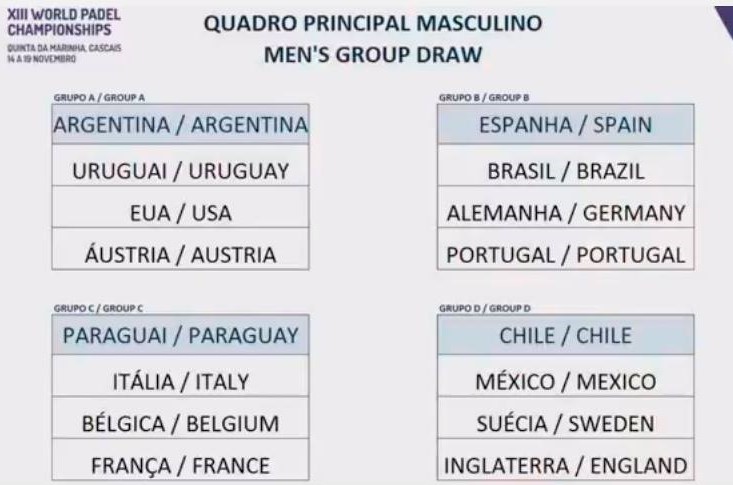 1st observation, the men will start the first in this world: Start of the matches Tuesday 13:30. France opens the ball to the world against Paraguay in Pool C. Pool C is clearly the most homogeneous pool because all countries have a chance to reach the main draw. The objective therefore for all these countries: To come out n ° 1 of the pool.
Woe to the country that will come out second in this pool because it will fall on Argentina.
Paraguay, a country we do not know much about. The players are indeed almost unknown to the professional circuit. France has more representatives in the professional circuit than all the other nations in its pool ... But remember that South America is full of very good players who can not access the professional circuit for financial reasons. If France approaches her hen as the status of 4e and last of hen, she is objectively at least as strong as Belgium and Italy.
Pool B, however, is incredible since there is Spain, Brazil (weakened a priori by the absence of the world No. 1 Pablo Lima) and Portugal with a priori WPT version for the world. Hard for Germany to complete this hen.
The French on a commando mission against the Mexicans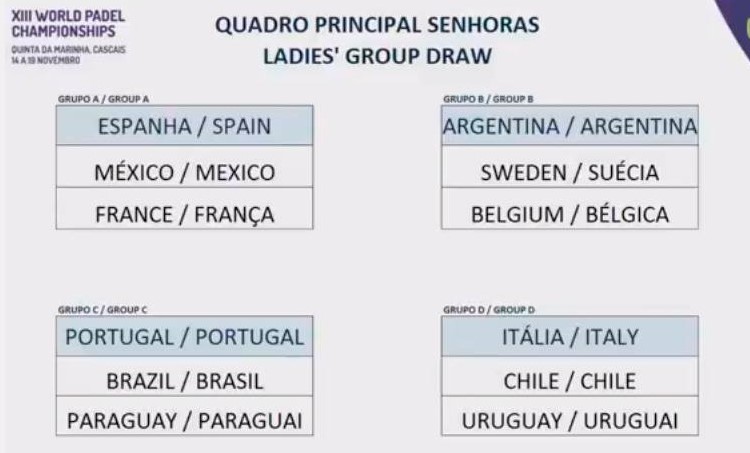 At the lady, France will meet in Hen to Spain and Mexico. If Spain is far ahead, France can hope to beat Mexico and qualify for the finals. Like Paraguay side gentlemen, it is difficult to properly evaluate the Mexican team that has no players in the World Padel Tour. If France arrives 2e, it will go to the main board. But she would then fall on a team she already knows for having played at the European padel championships last December: Portugal. A bad memory. But our French arrive well armed.

Franck Binisti discovers the padel at the Pyramid Club in 2009 in the Paris region. Since then padel is part of his life. You often see him touring France by going to cover the big French paddle events.