Padel Infinity is launching at the beginning of February a new series of tournaments in Occitanie: a series of 6 to 7 tournaments with clubs from the Occitanie region. The circuit has been named: L'Occitan Padel Infinity.
François-Xavier Coninck joins the team Padel Infinity and will take care of the organization of these tournaments.
Rules of Occitan Padel Infinity
This new tour based in Occitanie will offer tournaments on a day or two days depending on the host club. With one or two homologated categories proposed for players (max P250).
In order to allow all amateur players to have fun playing a maximum of one day (or two) with a limited number of team in the friendly spirit of the padel that we appreciate. There will be group games and all ranking matches will be played.
This new tour is part of Padel Infinity Tour 2019 and the winners of each category will compete in a final Master (to be defined).
How do we register?
Very simple, since the start of the season, the partner of the Gestion-sports.com competition has set up an application to register for all the events and thus centralize information. All tournaments will be created on it. The 1st will open very quickly because it will be on February 2 and 3, 2019 at the PCA (Padel Club Albigeois) with a P250 Masculin.
The calendar



All information is on the website www.padelinfinity.com with all the dates of all tournaments (Occitan rounds, normal stages, P1000).
The next rendez-vous for Occitan PIT 2019:
2-3 February 2019: 1st Round at Padel Albigensian Club! P250 Male
22-23 March 2019: 2nd Round at Padel Tolosa! P250 Male
12-13 April 2019: 3rd Round in Padel Central! P250 Male + P100 Mixed
We will keep you informed about the rest of the program.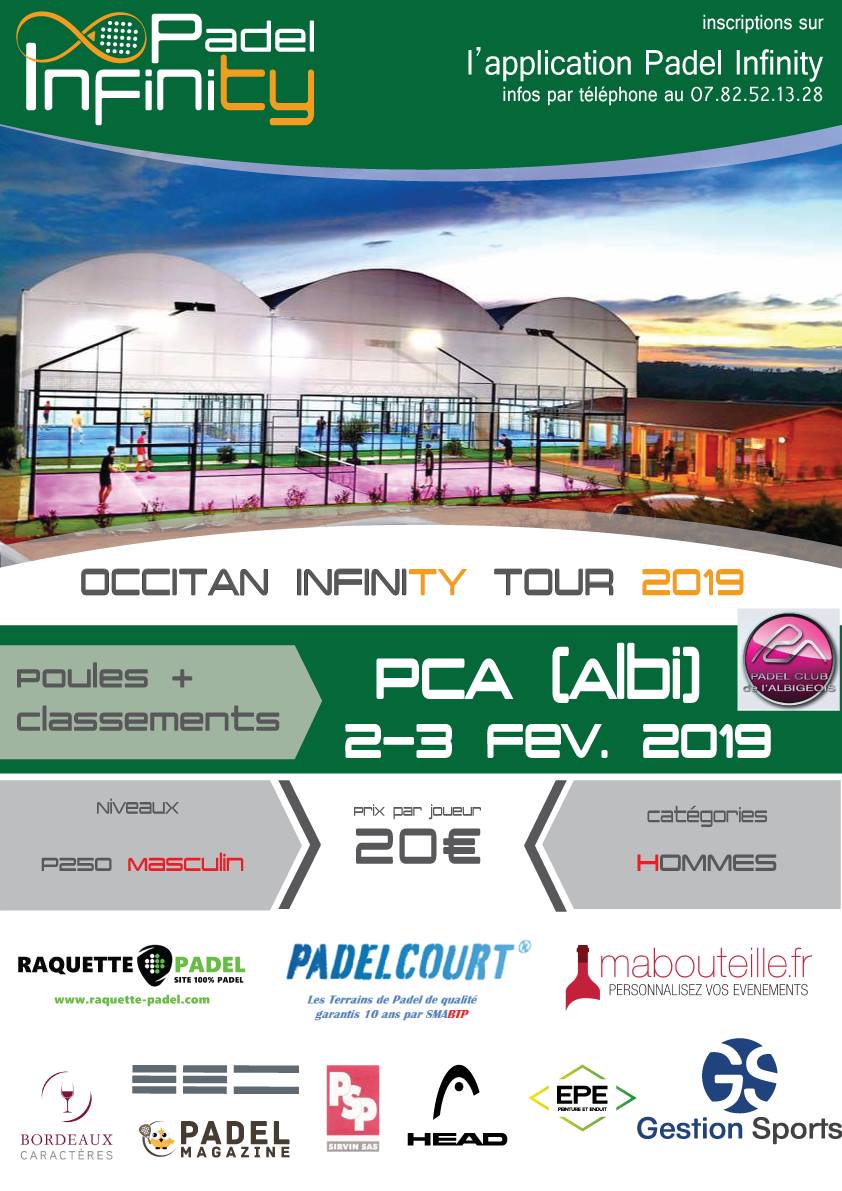 Franck Binisti discovers the padel at the Pyramid Club in 2009 in the Paris region. Since then padel is part of his life. You often see him touring France by going to cover the big French paddle events.