A relatively young sport, padel does not develop at the same speed throughout the territory. The Center Val de Loire league decided at the end of last year to jump on the bandwagon and offer itself a magnificent structure that will delight beginners and competitors!
The complex therefore offers from this Monday, October 12, 3 covered shortbread courts to players from central France. This is the 1st fully covered structure in this region (3 semi-covered pitches have been used by the league until now).
The goals of the league are clear: develop practice, organize competitions on the territory, train teachers and organize discovery days (Saturdays, October 17, 24, 31, 10 a.m. to 17 p.m .; Wednesday, October 21, 16 p.m. to 20 p.m.).
- courts will be available for hire Monday to Friday, 10 a.m. to 21 p.m., and Saturday and Sunday, 10 a.m. to 18 p.m. The teaching will be in the hands of Nathalie Cornet, former 2nd French squash player. Cycles of ten supervised sessions are offered on Wednesdays from November 4: for young people, from 11 a.m. to 12 p.m. and from 14 p.m. to 15 p.m. and for adults, from 20 p.m. to 21 p.m.
See you now 14-16, rue Albert-Camus, in Blois (41)!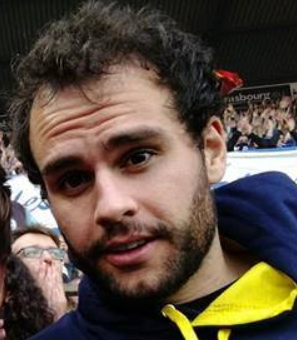 Vincent discovered the padel ten years ago, only devoted himself to it after too many "firsts" in tennis tournaments. Lover of sport in general and despite his lack of talent for the Bandeja, this Norman expatriate in Alsace will try to make you live the news of the Padel in the "Grand Est". Judge referee what's more, the tournament news should be quite rich!