We did all the French west coast and part of the Spanish Basque coast to make an inventory of the French padel, but not only.
The first part of this saga padel will take us to the side of Laval, Bordeaux and Saint-Jean-de-Luz.
We will then fly to the Spanish Basque coast where we will see that there is much to take on the other side of the border to allow us to compare and continue our development in France.
Sport In Park: "A passage for project leaders"
Our epic starts in Laval and more specifically at Sport In Park. This sports complex includes many sports including 5 football, squash, badminton but also karting recently. He was the first club in the region to offer paddle with his indoor 3 pitches.
The club has been a "real booster" according to Simon Boissé, one of the best French players in padel and responsible for padel. According to him, "many projects are opening in Mayenne, Brittany and Normandy and many project leaders have gone through there, to develop and materialize their project".
Recall that Simon Boissé and Samuel Devrand will be the club's representatives for the French paddle championships next October.
The 3F: "leisure above all".
The 3F is a 2500m2 indoor multisports complex located in Château-Gontier in Mayenne, between Laval and Angers. For almost a year, this sports complex has offered 1 padel. So yes, the ceiling height is not huge, and yet… The site manager, Fabien Genbry proves to us that it is far from being a brake in this center. The land is regularly occupied with "an increase in bookings lately".
The 3F in numbers:
Padel indoor: 1 field
Number of parts of Padel played since opening: 367 (figures as of 31/07/15)
Number of games / week on average: 9
Share of Padel in the total number of activity bookings: 8% (Squash: 55% / Foot: 18% / Bad: 12% / Bubble Foot: 5% / Golf: 2%)
Share of Padel in the total turnover of activity bookings: 8% (Football: 39% / Squash: 29% / Bubble Foot: 17% / Bad: 5.5% / Golf: 1.5%)
Bordeaux: "a hub of padel national "
For more than a year, the padel came to Bordeaux with today 3 centers:
Bordeaux tennis club: 1 outdoor court
Squash atmosphere and padel : 1 outdoor field
Soccer Park Bordeaux: 2 indoor pitches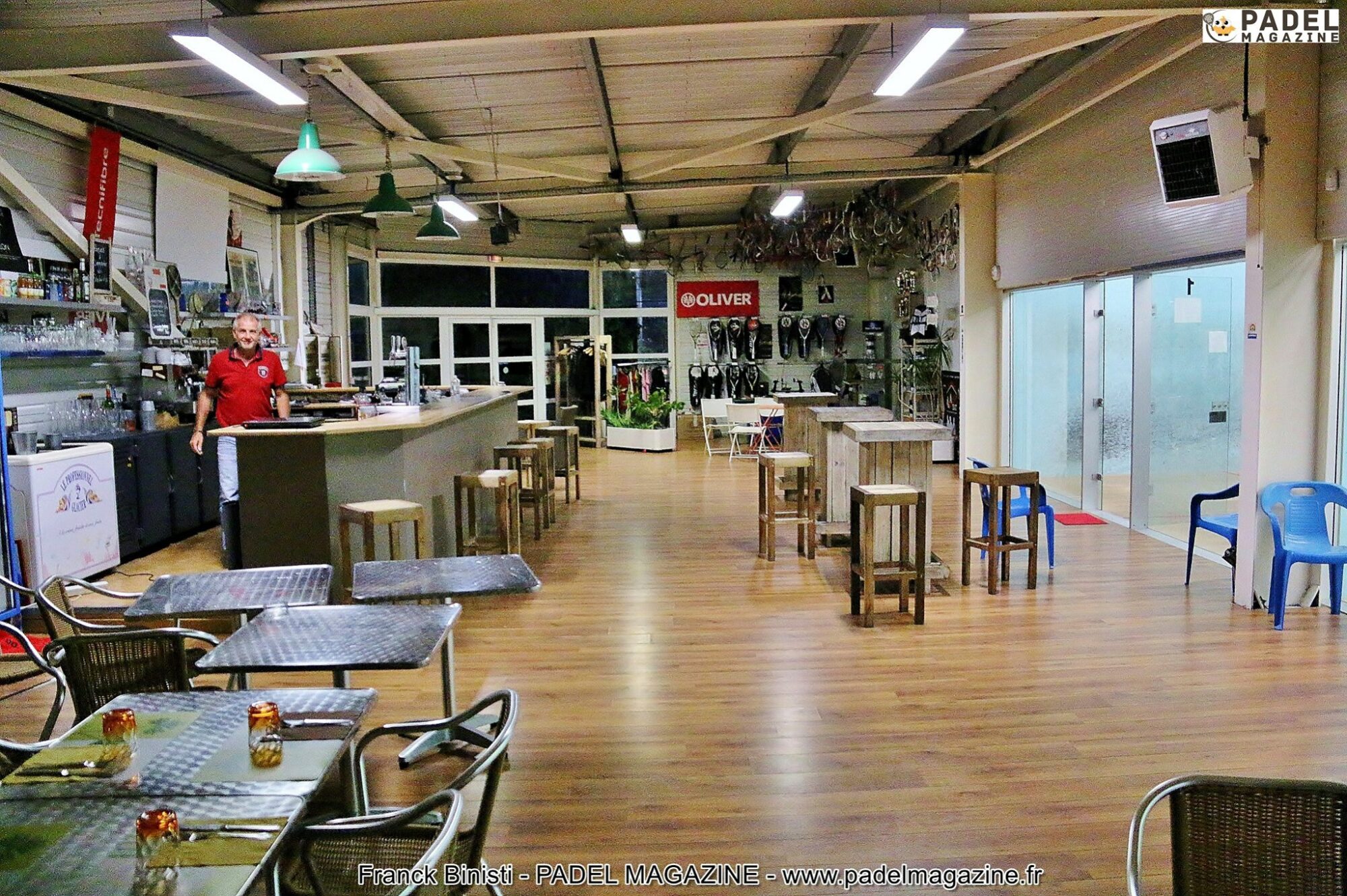 Head to the club padel "Squash atmosphere", located in Mérignac near Bordeaux (33), it is one of the largest squash clubs in Aquitaine with its 8 squash courts and its padel. Jean-François Foix, manager of the center, sees further, wishing to set up within a year of other padel. "Objective 4 additional fields, some of which are covered". Plans would already be almost ready. Jean-François has the enormous advantage of having "undeveloped and constructible land a few steps from Bordeaux in a large economic zone". See you next year, for certainly a new big center of padel in Aquitaine.
The Bordeaux SoccerPark also has some assets padel very interesting. First, first observation: The two courts are used even in the morning. There are "real enthusiasts who do not hesitate to come and play regularly" indicates Yann Guilcher. Then, this club wants to be very active in the middle of padel : "In September, we will successively host a stage of Padel Infinity Tour and a stage of the National Padel Cup ". Hard to beat.
The Bordeaux Tennis Club has also embarked on the padel for a few months and 2 months ago proposed a regional stage of the French championships where Raphaël Ouvrard / Grégory Monge and Mélanie Urvoy / Alexa Lafitte won the title of champion of Guyenne de Padel 2015.
More generally, the region is full of projects, and there is no doubt that the Aquitaine region will welcome in the coming months new padel pitches.
The Tennis Club Luzien: " Already more than 10 years of padel »
Part of the history of padel starts here at Tennis Club Luzien in Saint Jean de Luz. The grounds have not escaped their past. Worn out, tired, of course, but padel all the same in a magnificent setting with the mountains and a blue sky in the background.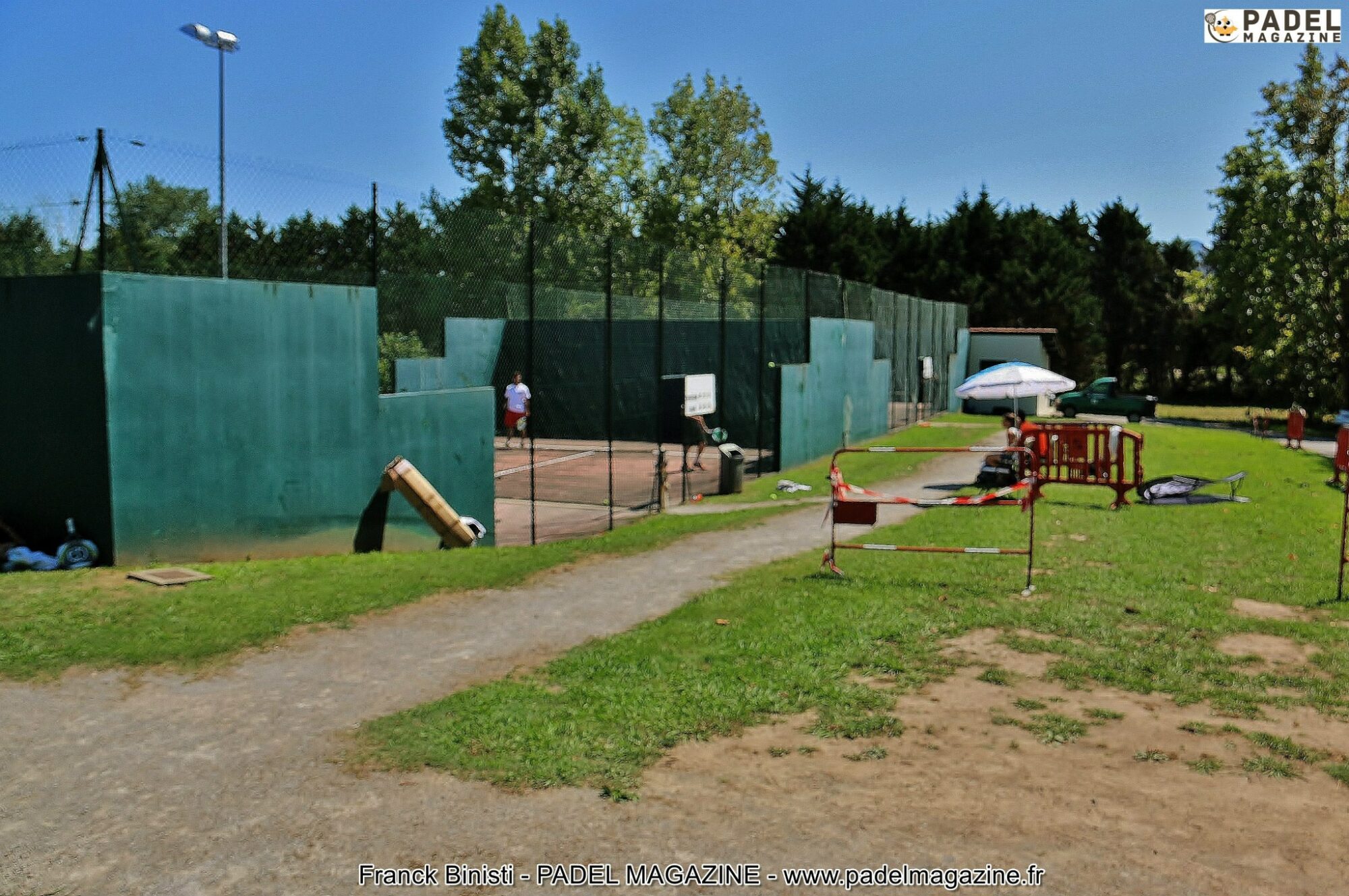 The president of the Tennis Club Luzien and general secretary of the CBBL league, Jean-Yves MAISONNAVE explains to us that " these lands already have more than 10 years ". President and local players therefore hope for help from the municipality for " at least renovate those lands that badly need it ».
On ground so all concrete from the ground to the wall, the TC Luzien hosted the first regional phase of the championships of France padel after having hosted there 5 years a regional phase of Beach Tennis.
Recall that Camille MAISONNAVE Alice TISSET and Justin Garnier / Franck Binisti will represent the CBBL league for the finals of the French Paddle Championships next October.
The 2 part will concern the Spanish Basque coast with the analysis of a number of professional players and coaches ...
Franck Binisti - PADEL MAGAZINE

Franck Binisti discovers the padel at the Pyramid Club in 2009 in the Paris region. Since then padel is part of his life. You often see him touring France by going to cover the big French paddle events.