Lucile Pothier replaced Jessica Ginier, injured, at selection course for the French team in Perpignan. Focus on this player still unknown in France.
[Interview conducted the day after the France team internship]
Only 2 years of padel !
Padel Magazine : Lucile, can you introduce yourself a bit and tell us since have you been playing padel and how did you discover this sport?
Lucile Pothier: I am 24 years old, I am from Aix-les-Bains in Savoie, between lakes and mountains.
I started on padel in September 2019 following the construction of two padel outside the Chambéry Tennis Club in August 2019. We did not have any tennis courts. padel in Savoy before that.
I discovered this sport thanks to my boyfriend! Former tennis player (3/6), he had to stop playing tennis because of a herniated disc. Tennis had become too traumatic. He started playing padel and I joined him naturally.
Padel Magazine : What was your first contact with the padel , were you immediately won over?

Lucile Pothier: At first, I didn't like it at all! I played with tennis players who didn't let the ball pass, who hit hard, I felt like I was playing mini tennis. Then little by little, I learned to discover this sport over the games.
I had the chance to meet and have in my entourage players who were already playing padel for several years, and who had done a lot of competitions. They gave me a lot of technical and tactical advice from the start, it played a lot in my progress but above all sharpened my attraction for this sport! It's nice to discover the padel with passionate people.
A past as a tenniswoman
Padel Magazine : Before you start padel, did you play a lot of tennis? Do you keep playing it?

Lucile Pothier: I started tennis at the age of 4, I was in Pôle Espoir in Grenoble at the age of 11. Then I went to the United States for 4 years at a University in Division 1 in Texas from 2014 to 2018 to continue playing tennis while continuing my studies. I was ranked 0 at most.
When I returned from the United States, I wanted to continue playing tennis to try to be classified negative. I made a lot of progress there, I wanted to test my level when I returned to France. I alternated between tennis and padel, but I played tennis more.
Then, I made my first tournament of padel mixed, at Game Set Padel in October 2019. Jloved the atmosphere and being in a team. In tennis, I really enjoyed doubles and team matches. It made me want to discover the competition more. Then the Covid happened, I did a few tournaments in the summer of 2020. I played a lot but I didn't have the opportunity to compete a lot because of the Covid. And now I caught the fever padel, I became a real enthusiast! I think in 2021 I played tennis twice. I like to play like that with friends but the competition doesn't attract me at all anymore. I found new goals at padel that I no longer necessarily had in tennis.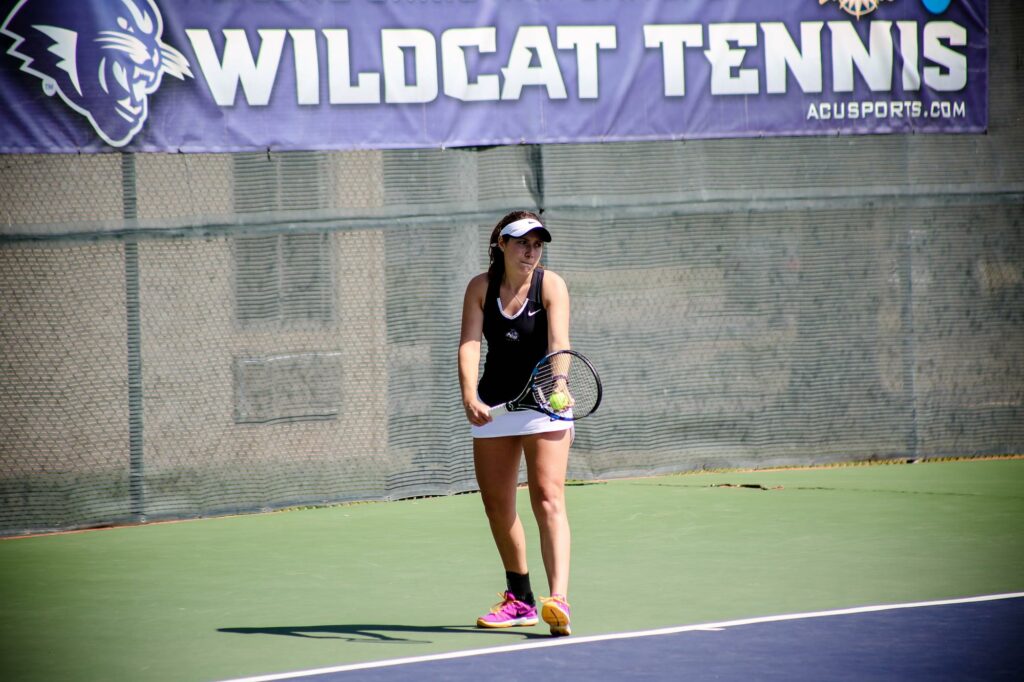 "I loved the net game of tennis"
Padel Magazine : Au padel do you prefer to play right side or left side? What are your strengths, your weaknesses?
Lucile Pothier: I play both sides, on the right when I play with men and on the left with women. I still prefer the left side!
Let's say I had an unusual game of tennis. I was doing a lot of serve / fly return. I loved the net game. My trainer always told me that my smash was my strong point, so I would say my strong point is the smash! I also have the advantage of having a good volley. I find at padel all the shots that I loved in tennis in fact !
My weak points I would say defense, I do not yet master the rotations perfectly, but I am working on it! I'm also missing some gameplay tactics.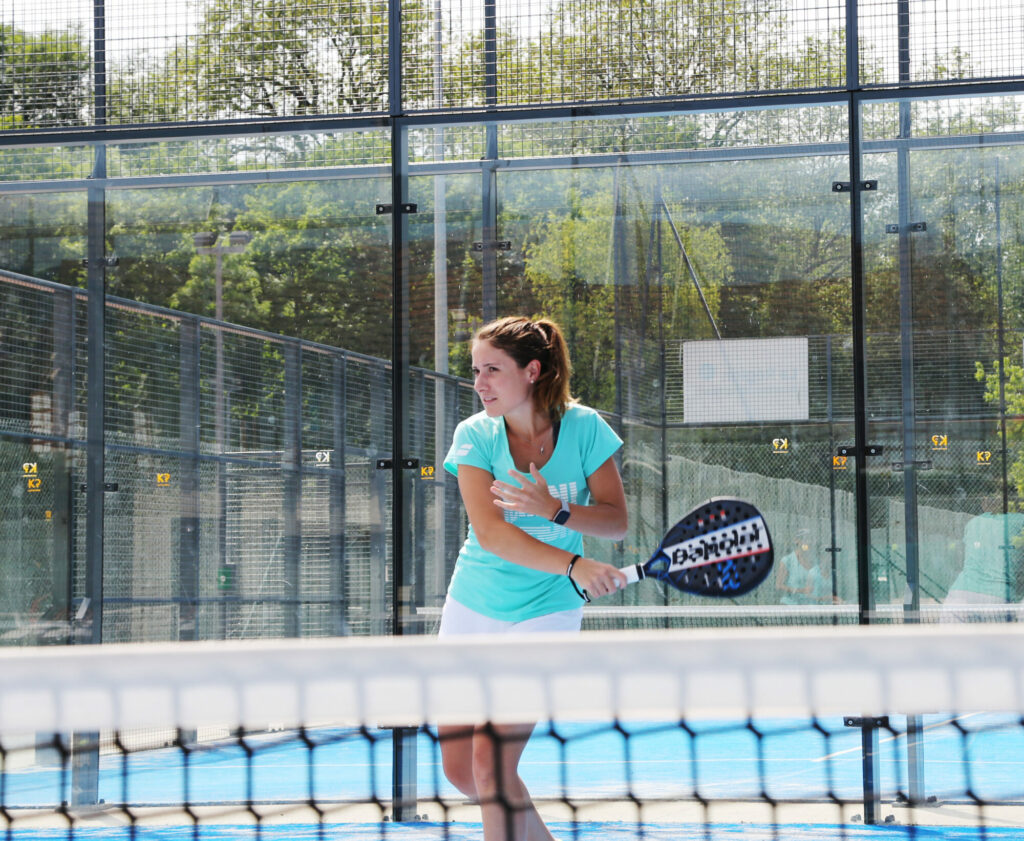 At the French team's training camp on tiptoe
Padel Magazine : You arrived at the EDF internship to compensate for Jessica Ginier's package: can you tell us more? Did the coach call you? Did you expect to be part of such a gathering?
Lucile Pothier: I was aware that an internship was going to take place in Perpignan because I like to follow the news padel, but I was far from imagining myself going there! Robin Haziza called me the Sunday before the weekend of the camp. I was coming out of a part of padel exactly ! He asked me if I was up for coming to the camp. I did not think too much, I said yes directly! But I was not excpecting that at all. It was a nice surprise!
Padel Magazine : How did you integrate into this internship? Was the atmosphere good?

Lucile Pothier: Obviously at the start it was a little weird because I arrived a bit like that, I didn't know many people. But little by little, the integration went well. The atmosphere is really superb! We really feel a real cohesion between the players. Between games, the players support each other, in the evening we all get together to have a good time. I had a great weekend! I had the chance to share the track with several different partners and against different opponents. It was great to be able to play against girls that you are not used to meeting. I felt comfortable with all the players !
I also had the chance to play with Alix and Léa. They are at the top. I really enjoyed myself on the field. They often gave advice and didn't hesitate to encourage me. It was super formative and a hell of a great experience!
The world championships in the sights
Padel Magazine : It is said that you made a strong impression during the selection course. The manager must have headaches to finalize his team, do you think you can be taken? Would you be happy?
Lucile Pothier: Of course I would like to participate in these European Championships! It could be a crazy experience and especially represent your country in this kind of competition, it is priceless!
corn my selection would surely be a little premature : it was my first meeting with the French team, I haven't had the opportunity to participate in important competitions in France for the past two years and then there are a lot of players who have more experience padel than me !
This internship motivated me a lot! I have new goals in the padel and I will use this internship to work on areas for improvement.
Padel Magazine : The French team of padel is therefore part of your future goals! Will we see you more at French tournaments in 2021? If so, with whom? And why not also in international tournaments?
Lucile Pothier: Of course ! This internship allowed me to see where I stand in relation to other EDF players and the points to work on to progress further. Robin told us about the world championships that will take place in November, I put this goal in my head. It motivates me a lot for the future and makes me want to train more and play games to improve my ranking!
Before the Covid, I had planned to do a lot of tournaments. I will take advantage of the resumption of tournaments to do a lot of it this summer. I will also try to participate in P2000. I will also participate in my first P2000 in Perpignan in July with Wendy Barsotti. I can't wait!
For international tournaments, why not! I'm not putting up barriers for the moment but it will be more in the medium term I think.
Padel Magazine : Did this internship with the France team make you want to give yourself more time to train? Is this possible with your work?
Lucile Pothier: Yes it gave me full of desire and motivation to train to work on game situations where I was less comfortable during the internship. I am in the process of making inquiries to potentially train more regularly in Lyon at the end of the week. I am fortunate to work in the world of sport, it is a fairly flexible environment.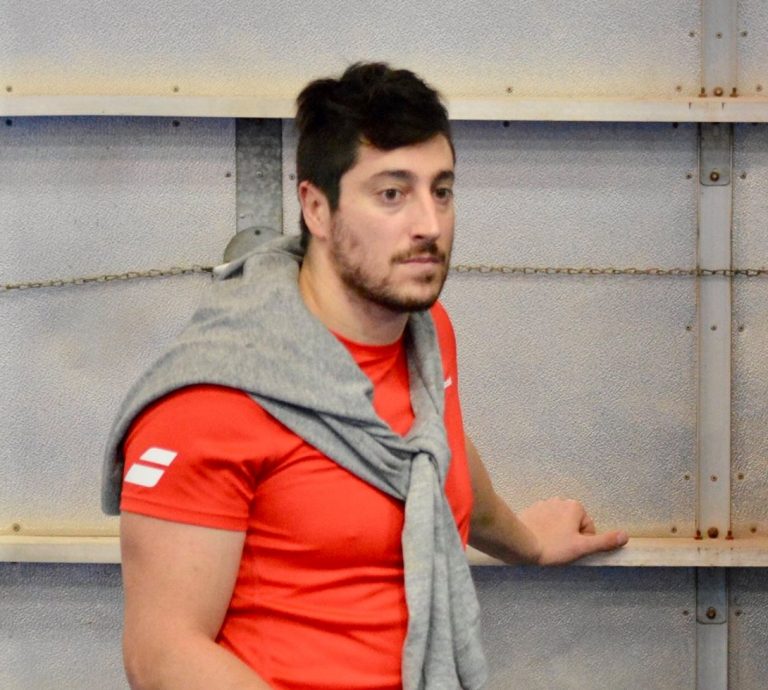 Xan is a fan of padel. But also rugby! And his posts are just as punchy. Physical trainer of several padel, he unearths atypical posts or deals with topical subjects. It also gives you some tips to develop your physique for the padel. Clearly, he imposes his offensive style as on the field of padel !