A few days ago we could read about the list of those selected to join the French team in view of the Worlds of Padel which will be played in Doha, Qatar from November 15 to 20, 2020.
If some names retained are already known within the French selection, the Captain of the girls, Robin Haziza, wanted to bring some new blood to this team by giving 3 new ones a chance.
Thus Fiona Ligi, Elodie Invernon et Lucile Pothier will have the privilege of wearing the tricolor colors during the World Cup in Qatar.
Padel Magazine spoke with one of these very promising players, Lucile Pothier.
During this exchange she returned to her selection for the France team, her relationship with her captain Robin Haziza, but also on the efforts she made in training.
A dream come true
"I didn't expect to be selected at all and was pleasantly surprised by the news. Playing for the France team is a dream, I am very happy about it and I will do everything to be ready.
Robin gave me a lot of support and encouraged me a lot when I realized the internship with the French team. He told me that I had to work hard but that I had all my chances, that I had to believe in it. His words touched me and above all motivated me to give the best of me. Following this internship I got involved in several competitions, alongside Wendy (Barsotti).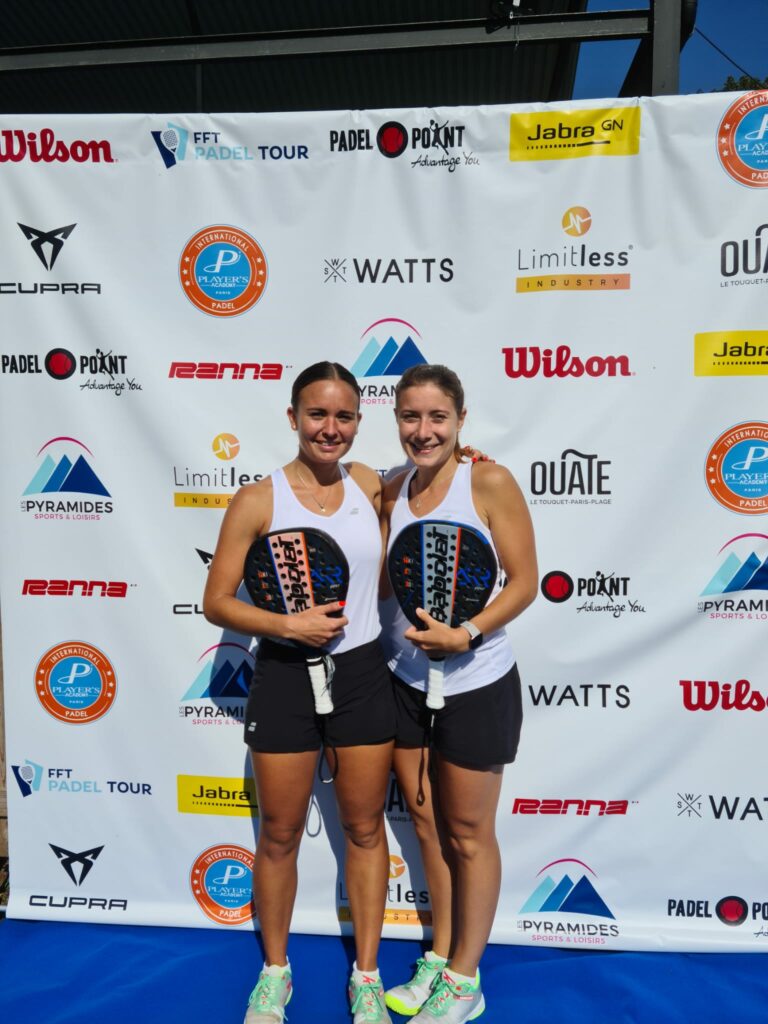 I also increased my training hours. Since I am in Chambéry at the moment and that there are not enough structures or coaches, I regularly go to Lyon to train ".
Intensive training
"In August I started training for All In Padel. I was able to do a lot of collective with Arnaud Taboni and even a little Johan Bergeron.
Currently I am training Mind Padel with François Authier. He took me under his wing and we do follow-ups especially during tournaments. He gave me a lot tactically and technically. Thanks to this work, it gave me more and more confidence and it was felt during the French championships.
I will really do everything to be fully for the Worlds Padel in Qatar. It's going to be a great experience and it's true that if I look back a year, I was just starting to get serious about it. padel.
There has been an evolution and I am very happy to participate in this project. I have invested a lot more personally in recent months because Lyon is still 2 hours round trip from my home and I have participated in many more tournaments!


Fan of padel and of Spanish origin, the padel runs through my veins. Very happy to share with you my passion through the world reference of padel : Padel Magazine.