Many months ago, the Italian was re-elected as president of the International Federation of Padel. Today, he emerges strengthened from the great success of World Championships in Doha, Qatar.
A winning bet
Luigi Carraro:"The last interview we both did was another historic moment. When the FFT had put a short padel at Roland-Garros. "
Lorenzo Lecci López: What first assessment can we make of these World Championships in Doha?
Luigi Carraro:"I think it's a won bet. The bet was to come here. Our goal is to globalize this sport. In 2019, we received 3 proposals to organize the worlds. Italy, Brazil and Qatar. When the first two countries saw the candidacy of the third, they withdrew their candidatures because they thought it was very important to come here. "
"We at FIP ​​believed in this decision. It was not easy. We took a risk, and this tournament was the best answer we could give to this developing sport which deserved it. The players give us an incredible spectacle, and we have a duty to provide them with the best possible organization. "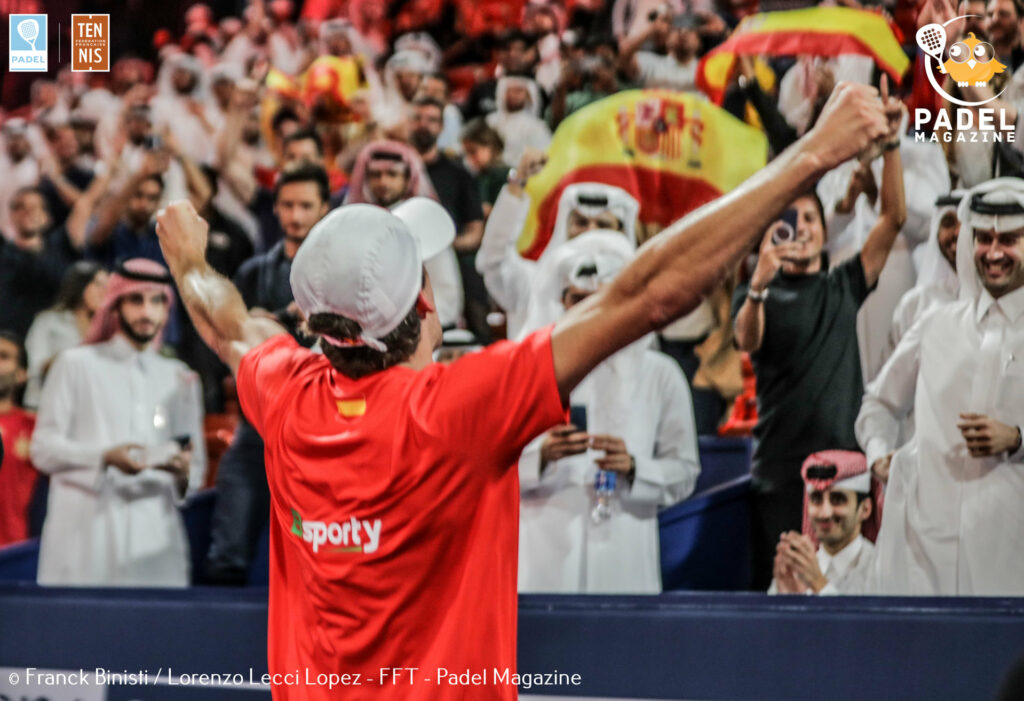 Crucial QTF work
Lorenzo Lecci López: When we speak with the players, the journalists… everyone agrees that it is the most beautiful event in the history of the padel.
Luigi Carraro:"It was our goal. We wanted journalists, players, federations and the public to feel at ease. The World Championships are the most important competition in all sports, and in the padel too !"
"Today with social networks, it is not possible to tell lies. If a Championship pleases, we quickly realize it. But if a Championship does not please, I can tell you that it is the best, people will not believe it. All of this satisfies us, and motivates us even more to do better. "
Lorenzo Lecci López: How important was the Qatar tennis federation, chaired by Nasser El-Khelaifi, in this organization?
Luigi Carraro:"The work has been crucial, fundamental. We worked together from the first minute, in February 2020. Then the world got stuck with the pandemic. We had a difficult time, we thought about canceling the tournament. We finally decided to postpone it. We had already done everything! The two organizations that are the FIP and the QTF (Qatar Tennis Squash Padel Federation) confirmed to us that when you work together, the results are even better. They must be rewarded for the sacrifices they make. "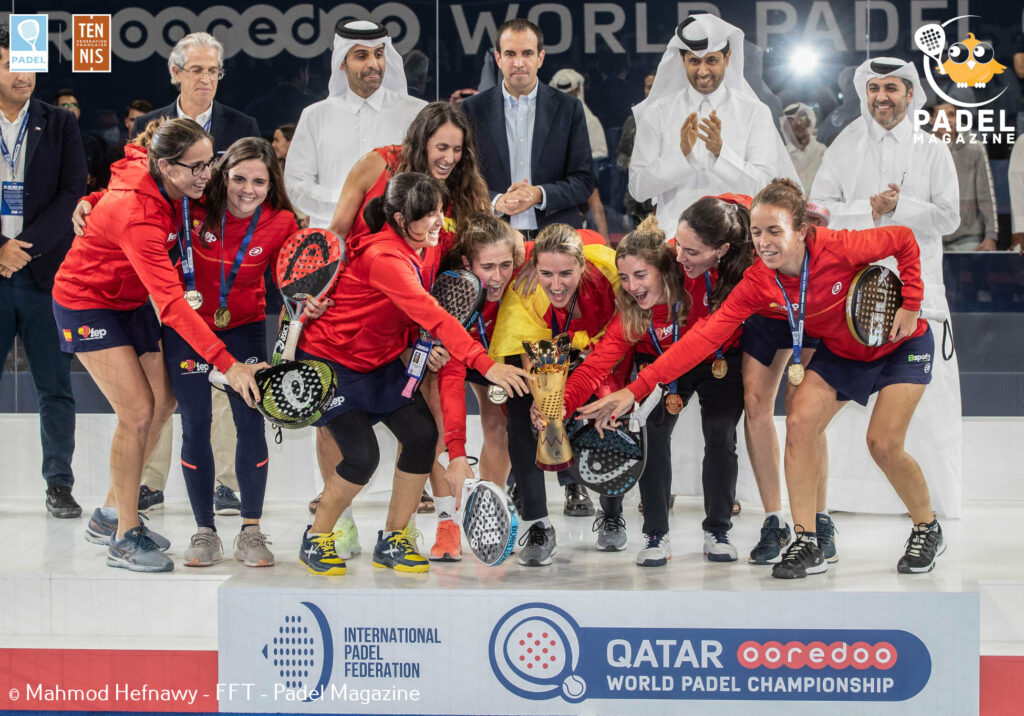 We will do better
Lorenzo Lecci López: Sanyo told me yesterday "it's beautiful, I've always dreamed of it", but he also told me "how can I do better after that?".
Luigi Carraro:"We have to do better and we will do better. Here we had a demonstration. You (Padel Magazine) are the group that follows the most padel since many years. You make a lot of sacrifices by being present at all the events. Listening to your criticism can make things better. I am in favor of constructive criticism. I think that here we have made a very beautiful product, and I assure you that next year it will be even more beautiful. "
Lorenzo Lecci López: Do we have any leads for next year? Are we going to change continent?
Luigi Carraro:"We will open applications. We wanted to wait until it ended with respect for the tournament. The Covid has taught us that we can organize things faster, because we had to adapt very quickly. "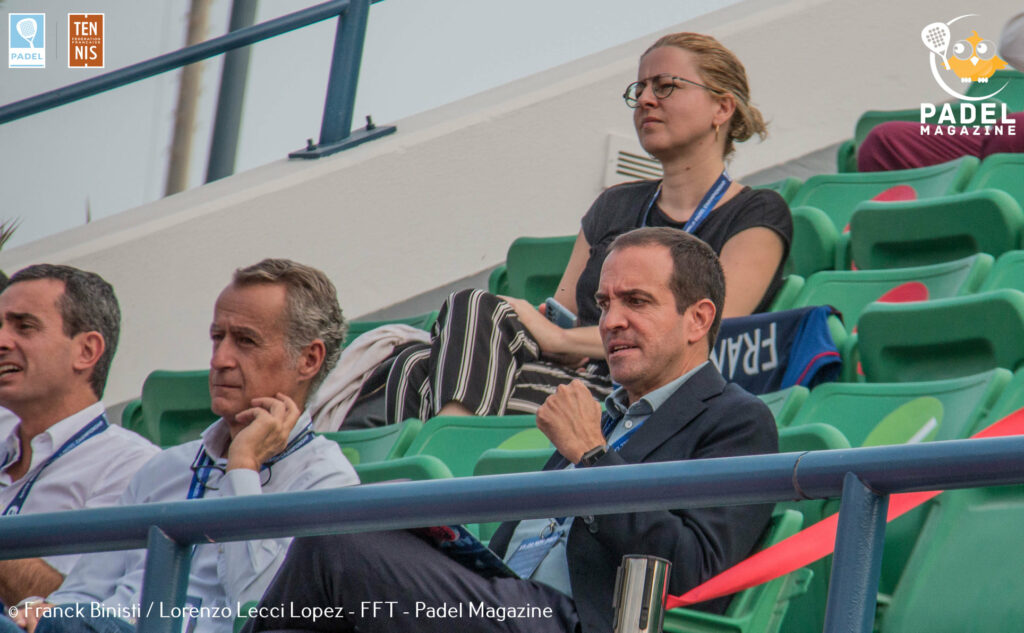 Lorenzo Lecci López: In Marbella, we did not have our Italy-France. Here we had a sublime qualifying for the ladies!
Luigi Carraro:"The French players showed an incredible level. You miss Jessica Ginier who could have made a difference. The show was very good, and I want to congratulate them all. The French fought in a beautiful way. "
Le padel for 250 million households
Lorenzo Lecci López: Bein Sports took the rights for France among others. It was the first time that we had to padel on French television, and that is also historic!
Luigi Carraro:"Yes it's historic. Bein Sports took the rights to the center court, and also sold it to other countries. There were a total of 47 countries. We calculated that there were 250 million households that could see the sport on TV. In all other countries there was the FIP Youtube channel. Everyone was allowed to see the padel. "
Politics, a family affair with the Carraro!
The Carraro family has always been very present at the presidency of the major Italian sports bodies.
Luigi's grandfather, also known as Luigi Carraro, was president of AC Milan from 1966 to 1967, when he died of cardiac arrest during the general assembly.
Luigi's father, Franco Carraro was a very important politician. A figure of Italian sport, he was president of AC Milan (1967-1971), of the Italian Football League (for 3 terms), of the Italian Football Federation (for 3 terms), then a member of the International Olympic Committee. and UEFA. He was also Mayor of Rome from 1989 to 1993, and Minister of Tourism on several occasions in the government of the Italian Socialist Party.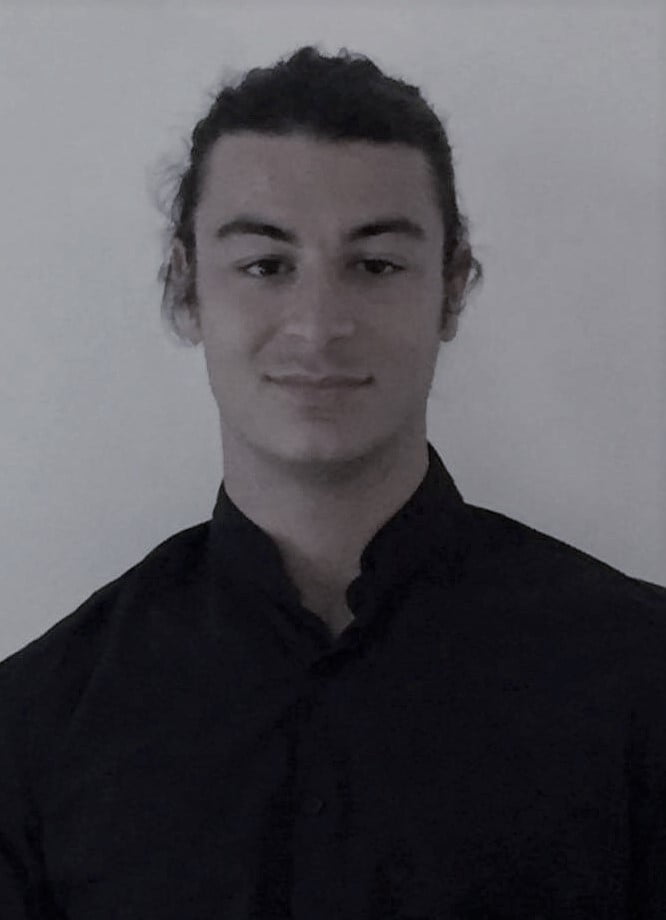 From his names, we can guess his Spanish and Italian origins. Lorenzo is a multilingual passionate about sports: journalism by vocation and events by adoration are his two legs. Its ambition is to cover the biggest sporting events (Olympic Games and Worlds). He is interested in the situation of padel in France, and offers prospects for optimal development.