As presumed, Adrien Maigret and Jean-Thomas Peyrou will play together in 2021 on the French circuit. They explain the reasons for this new association.
Not by chance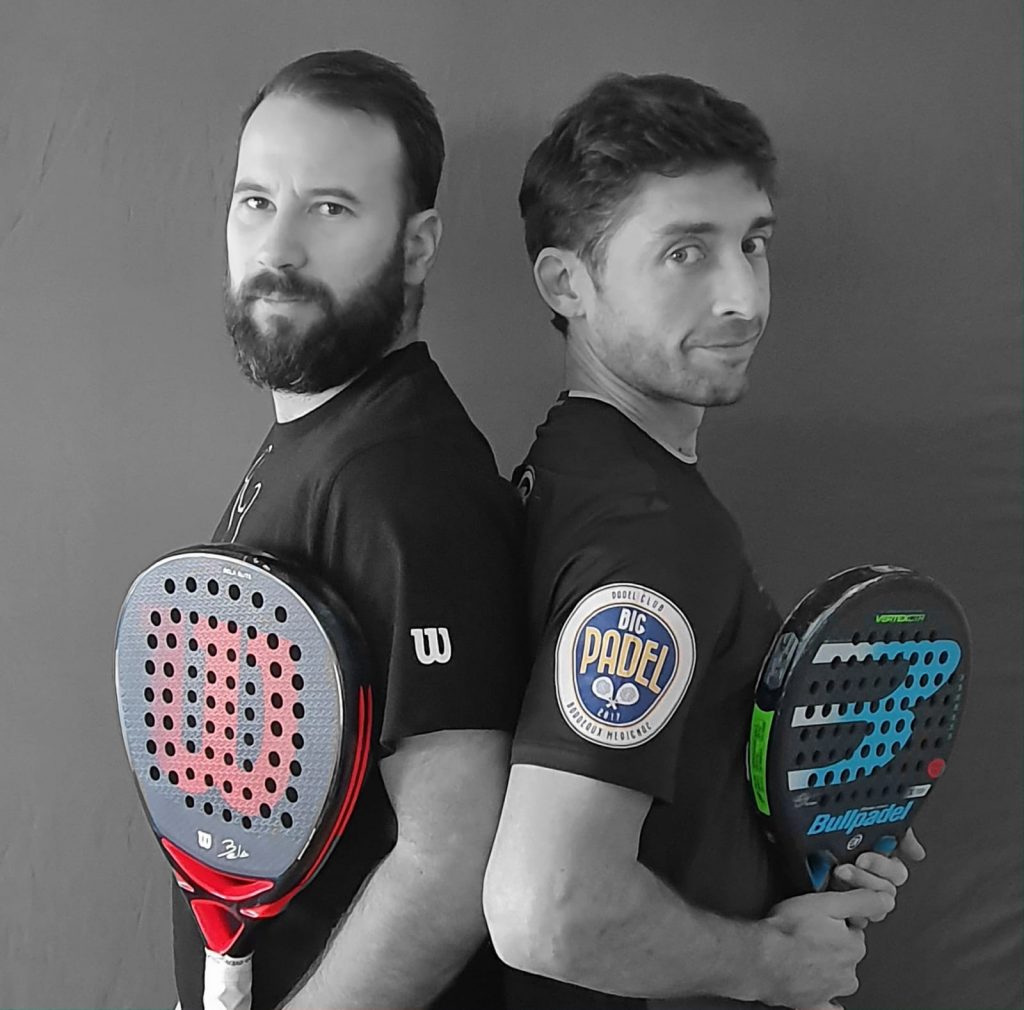 Adrien Maigret: "In reality, this association with JT is no accident. When I stopped playing with Benjamin Tison, I had several opportunities including those of already playing with Yann Auradou and JT. I wanted to play with one of them. They are my friends and I just wanted to have a good time on the French circuit with them.
But at that time, Yann was still in the break-in phase on the right and JT seemed a little behind. I was lucky enough to have this opportunity to play with Robin Haziza. This transition period was perfect: he's one of the best players on the right, and we had a good time together despite the health crisis.
Playing with Robin was the choice of safety. He has enormous experience. If we had had great results, if we had been champions of France, we would necessarily have continued together. But the crisis is there. We won 2 P1000s and then we had this complicated passage to P2000 at the Club des Pyramides where oIt is an average tournament in terms of level of play. We have also been subject to regulations that change all the time. We lost to a great Andrés Britos, clearly above everyone else and a Jérôme Inzerillo who made a good match with an audience that was won over to his cause. This match hurt us a bit. I think we have stuck to our achievements, with our status. I arrived badly trained and it showed on the field. It's a shame because we could have done better, that's for sure.
This year, there was clearly a choice to be made: JT or Yann. Really, the decision was complicated to make because once again they are friends. I tried to take the pros and cons, and then in the end, I validated with JT. I felt that there was more to gain for my game. And above all, there was behind this association with JT, an extra-sporting reason with the JT academy which interests me a lot. "
"I wanted to play with Adrien "
Jean-Thomas Peyrou: "I fully understand Adrien's reasoning. Last year our eventual association could be rushed. Over the 2019/2020 period, there were clearly big changes in my game. And then, I played with Max Bougouin. A year where I trained. And we managed to reach the French top 10. I also had good performances with Jean Michel Pequery and Max Moreau.
But in the back of my mind I wanted to play with Adrien Maigret. I knew he could put me in the best shape on the pitch. It's a huge opportunity to play with him. On my side, I will have to continue my evolution padelistic and that I can do more things than today. "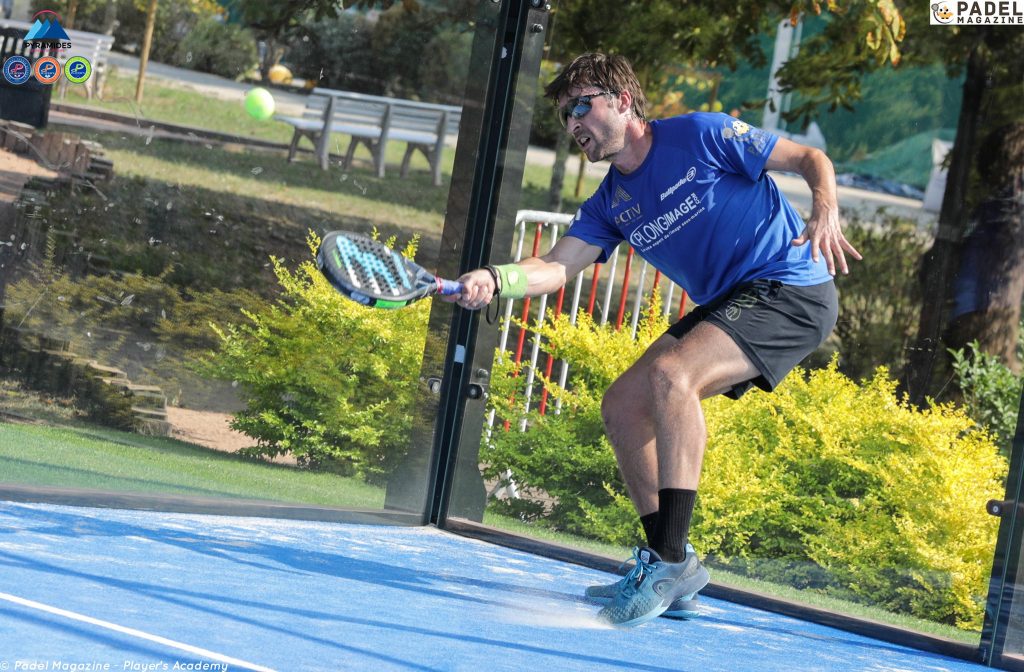 Objectives: P2000, French championships and French team
Adrien Maigret: "Our objectives are clear: to perform well in the P2000s and the French championships of padel. We want to go for the finals and why not more. The World Padel Tour, it's behind me. Today my destiny is on the French circuit, even if we will certainly find us in international events: we will do some stages of the APT Padel Tour and World Padel Tour. It's bound to be good matches to play. "

Jean-Thomas Peyrou: "Obviously, today ambitions are changing. I dream of the France team. There is this 8e place which is not so far away. During the European Championships of padel in 2019, I was not far away. Today, playing with Adrien is an opportunity you have to know how to seize. I really hope I can reach this ultimate goal. And if we don't manage to do it, it doesn't matter because I'm playing with a friend, it's the kiffe above all. "
Adrien Maigret: "JT has a very interesting game on the right. He is one of the best and I think he came close in 2019 for him to be part of the France team of padel. In my opinion, today, there is room on the right, even more with this change of position by Johan Bergeron which has somewhat upset the organization chart of the France team. Without me, I think he was not far from Justin Lopes when he replaced Jérémy Ritz. Today is the 5e French player in the standings and he is very invested.
Today, you have to be lucid, there is clearly a favorite pair: Bergeron / Tison. She will be the pair to beat. On will want to go get them! But they are professionals, while we, no, we are semi-professionals, we have other obligations besides the padel.
Behind, many of us can go to the end. It's very balanced. The competition is very tough there. We obviously think of the Lopes / Authier or Blanqué / Leygue pairs. "
Association predictions for other players

Jean-Thomas Peyrou: "I see a Scatena / Inzerillo on the circuit in 2021. Frankly, it's not easy. "
Adrien Maigret: "I can see an old-fashioned pair just for the French championships in padel between Jérémy Scatena and Robin Haziza. They are both looking for a player. Afterwards for Scat, Jérémy Inzerillo would also be a great association. "
Work on the physical
Adrien Maigret: "One of the reasons for choosing my association with JT is the establishment of the JT Academy. Beyond the missions that I could do within the framework of this academy, there is the very important physical work part. "
Jean-Thomas Peyrou: "We have set up a professional academy for players of padel. And Adri is already benefiting from his organization. I would also really like to thank the team with in particular Guillaume Pigache, the physical trainer, Stéphane Matheu, the mental trainer, and Sébastien Oria the physiotherapist. Nicolas Trancart has integrated the physical preparation of the academy. And the BIG PADEL Bordeaux, this crazy structure with which we have long-term projects. Players Thomas Vanbauce and Dorian De Meyer are also part of the project. I am counting on Adrien to help them also in their development within the academy.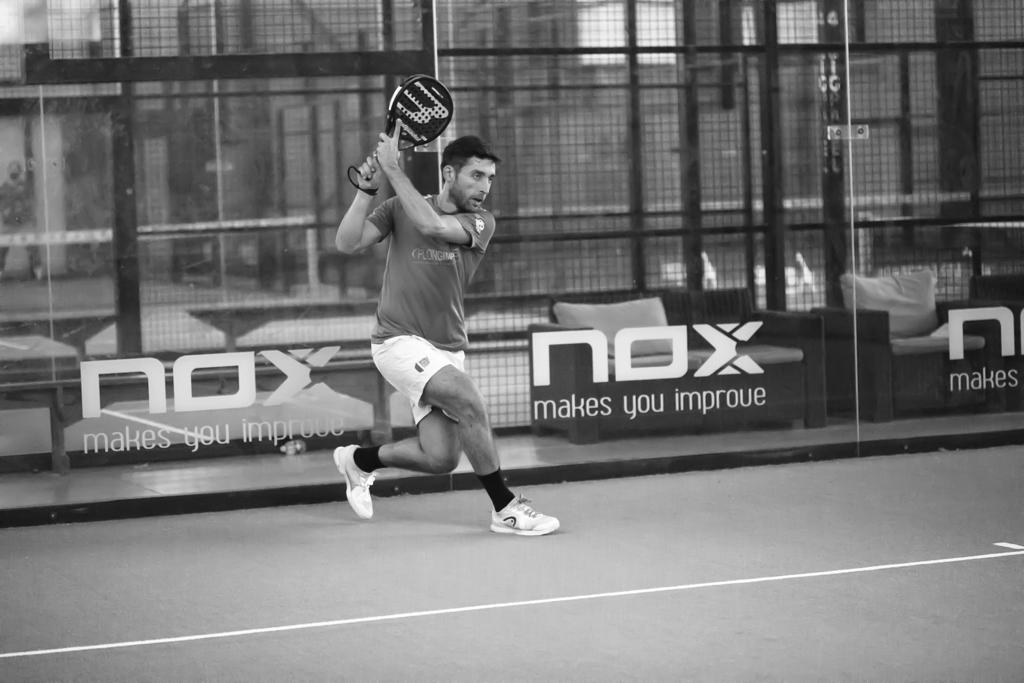 "He will leave me my place"

Adrien Maigret: "I chose JT because he will give me room on the pitch. With Robin, maybe it was the little problem. By his level of play and his experience, he left me less room for what I need. With Ben we shared the land ...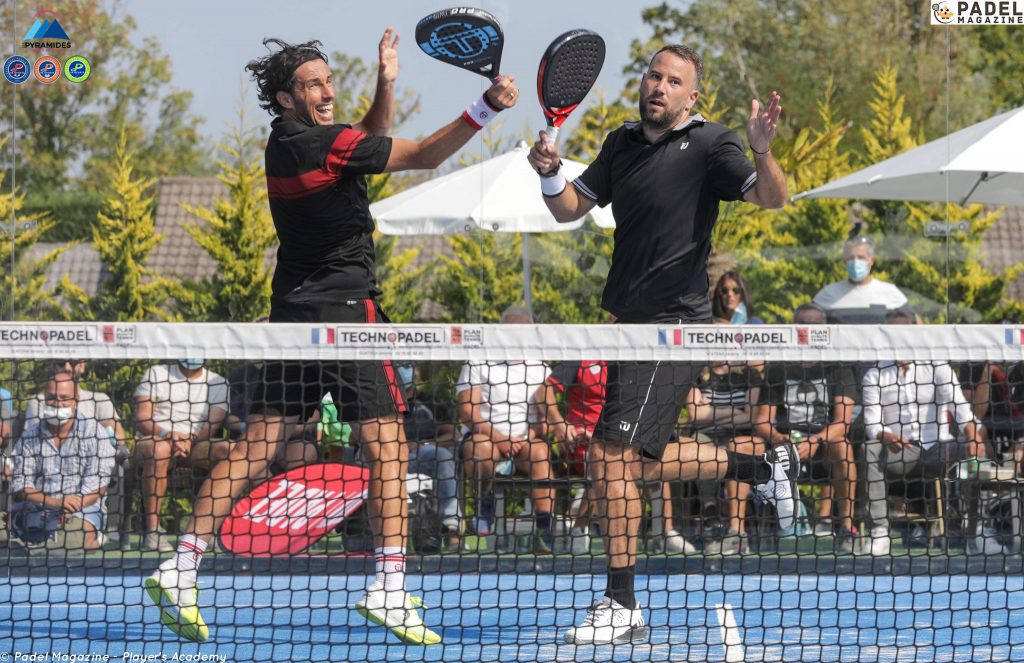 My brother Julien left me plenty of room. And when you look back, I played with a lot of players in P1000. And these victories, we owe them to a simple strategy: I came to seek balls from the player on the right. My playing needs rhythm, it can happen that I lose my balance or feel less comfortable when I don't take this place. "
Jean-Thomas Peyrou: "Today my first ends must be more aggressive. I must not lose my first quality in handling the game from behind, but we can see the evolution of the role of a right-wing player. I have to manage to be decisive too. Sf we want to go as far as possible, I have to be more impactful. "
A more physical game?
Adrien Maigret "With JT, I will have to take my responsibilities. And that means not physically fishing. I will have to train and take up space.
I don't have Jérémy Scatena's par 3 smash, my quality is no longer there vibora and ulna technical variety. I have to work on these strengths and gain consistency.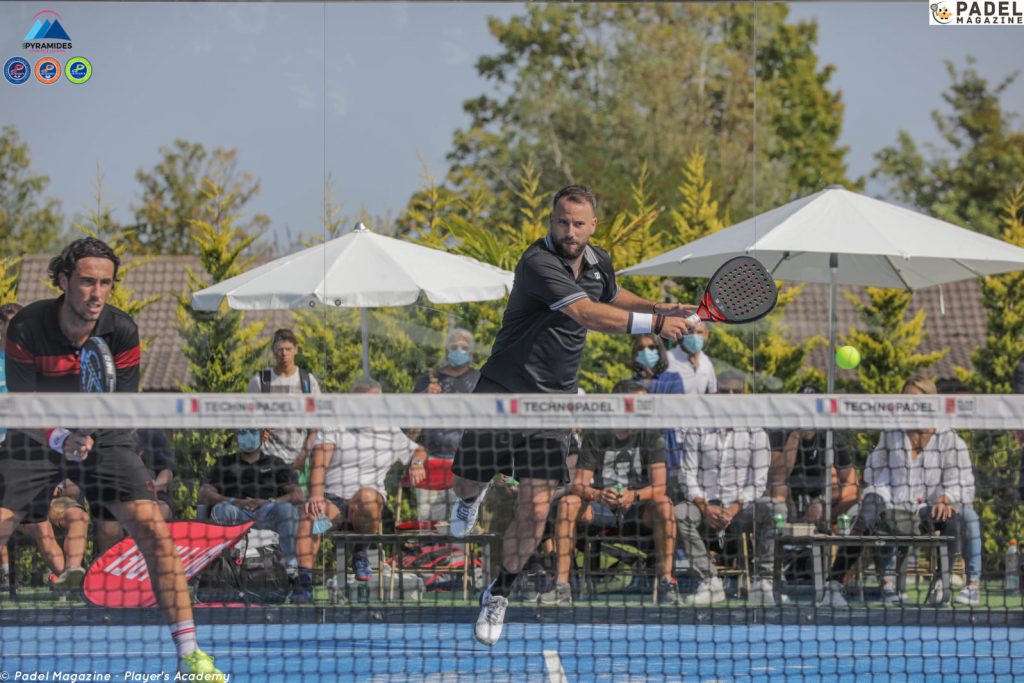 And above all, I will have to be in good physical shape. If tomorrow I manage to be as strong physically as there are 2 or 3 yearsns, mon padel will not be the same.
This association, I see it as a new beginning. Today, we are not expected. For me, it's like a new challenge. There is everything to gain there.
Blanqué / Leygue, the pair of the future?
Adrien Maigret : "I see the Blanqué / Leygue association more as a long-term bet."
Jeant-Thomas Peyrou: "They are two young players who have everything to become a very good pair. Bastien is a professional and Thomas makes a change of sides. These are two young people who bet on the next 2 or 3 years. And who hope for a title of champions of France. These two players have enormous potential together. "
Pleasure above all!
Adrien Maigret "Our challenge has nothing to do with other changes that we can see on the French circuit. With JT it's not at all the same thing, there is less of the sporting side even if we want to go as far as possible. "
Jean-Thomas Peyrou: "The notion of pleasure is central in our project: but the French team remains in the sights. If there aren't the results, that's okay. It won't change much. "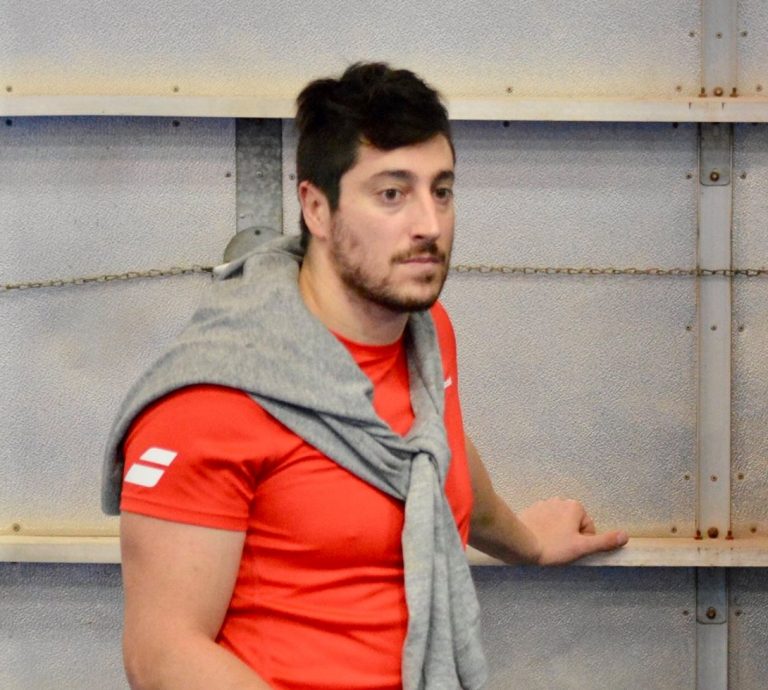 Xan is a fan of padel. But also rugby! And his posts are just as punchy. Physical trainer of several padel, he unearths atypical posts or deals with topical subjects. It also gives you some tips to develop your physique for the padel. Clearly, he imposes his offensive style as on the field of padel !