A few days ago Padel Magazine was able to speak with Manu Garcia de French Padel Shop, online store of padel, to talk about the very first FPS store that has just opened in Pau, in the Pyrénées-Atlantiques.
Great news since it is the very first physical store in France exclusively dedicated to padel !
During this exchange we were able to discuss several subjects such as the location and management for this first shop, the purchasing habits of the French and the future of the FPS brand on the national territory.
Pau, a city of padel
PM: "You have just inaugurated your first French physical store Padel Shop, how did you come up with the idea of ​​going into the physical store? "
MG: "It's very simple, when I joined Julien Pes, we both had our websites and we started working on different projects, such as opening a physical store. It was quite simply the logical continuation of our business that we wanted to create in France. We wanted to open a store and we worked hard for that. "
"One day Fred richeme calls me and tells me that there is a room available in Pau: well located, nice surface, and ideal for a store of padel. It was he who, by his call, was the trigger for this great adventure. All the elements were present for us to get started, we can say that the planets were aligned. "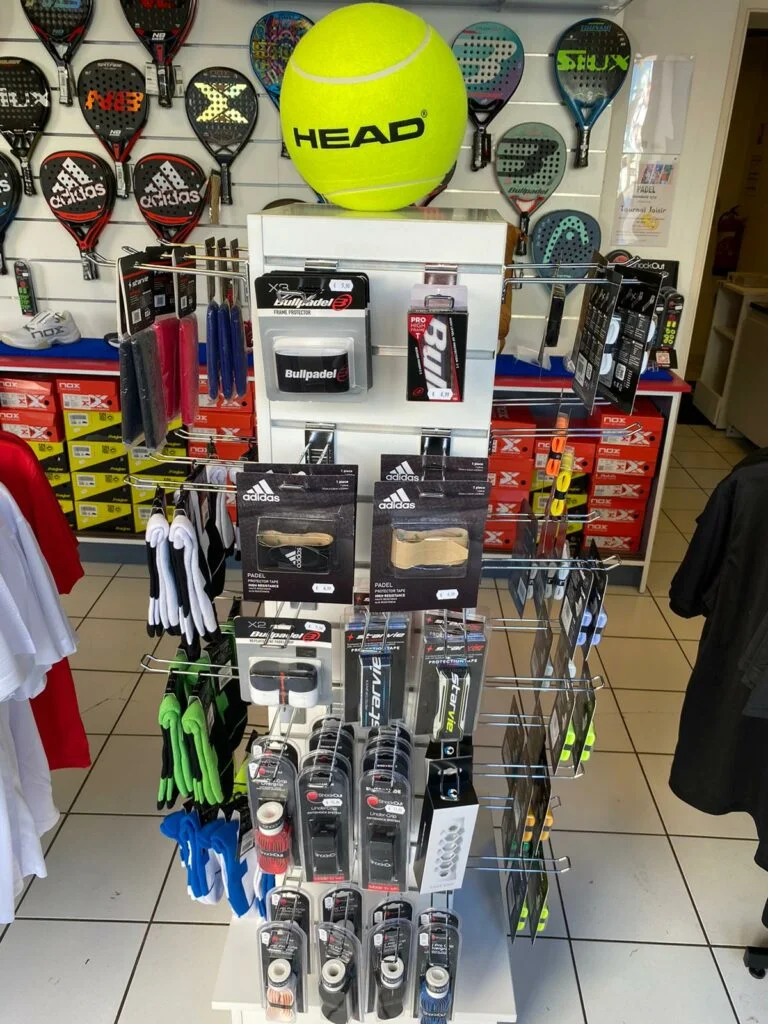 PM: "Why did you choose Pau when we know that you are more from the South-East. What were the other cities on the run?
MG:"Why Pau? Quite simply because the inhabitants of Pau are lovers of padel, they are real enthusiasts of this sport!
In addition, we had a real demand from local practitioners and as we could mention before we had a room available as well as the right person for this adventure. Indeed, Fred is the centerpiece of the project and it is thanks to him that all this was possible. "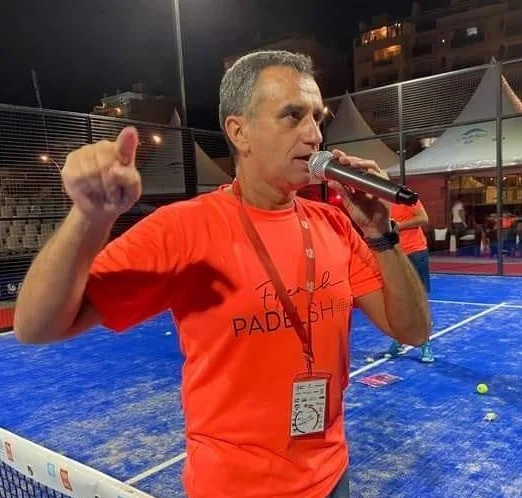 "Regarding the other cities, unfortunately, I can't tell you anything more because we are working on opening new physical stores at the end of 2022. We want these shop launches to intrigue enthusiasts and be a surprise when the official announcement is made ".
FPS Pau, the first 100% boutique padel in France
PM: "How does this shop work? Is Fred employed, self-employed? Can we find all the models offered on the site in the shop? "
MG: "He is an employee, it was something that was close to our hearts. We have already generated employment for several months, but we were convinced that for the store to function, you had to start in your own name.
Before being able to talk about a franchisee, it is still necessary to do a test with this first shop and see how it evolves and especially if it works or not, what are the improvements to be made both in terms of tools and strategy ".
"Regarding the offer offered in stores, it will not be as exhaustive as that displayed online. Indeed we have a wide choice of products on the internet and it is unfortunately impossible for us to put everything on the shelves.
Our warehouse structure is already substantial, but the way we store products in the warehouse is very different from how we present them in the store.
The product displayed in the window or on the shelf takes up much more space. However, it will be provided with the best references, articles of very good quality because it was important for us to be as close as possible to customer demand. We owe it to ourselves to sell the most reliable products and the most appreciated by the community. padel".

PM: "In a survey we were able to carry out not long ago, we saw that 47% of snowshoe purchases in France were made on the internet, how do you think this figure will change?
MG: " Exactly. This phenomenon is partly due to the large number of Spanish players who have a large offer.
In France also there are a lot of websites like ours or those of our colleagues. The best choice at the moment for French customers is the internet because it is fast and easy, but we hope to improve this figure. "
"We also noticed that there are a lot of tennis and racket sports stores that offer a certain type of equipment but do not necessarily meet demand. Today the customer needs choice and advice, which some stores do not necessarily provide.
At present there is no store dedicated to padel, Pau arrives and shakes things up because we have already received requests to open franchises with us. The demand is real and more and more increasing.
The challenge is strong because we are starting from afar to change the trend. We'll see what the numbers say in the next survey! "
Soon two more shops!
PM: "In the long term, is it possible that we can see French shops all over France? Padel Shop? A network of franchisees? "
MG: "I hope ! The Pau store is a real test. We already know the format that stores should have. Now everything will depend on the results of the Pau shop. Ultimately I would like to see more because the ideal would be that each player can find the material he needs in his department, or in the large city in which he lives. It would already be a great success.
In a franchise format I think so, but in the meantime we want to see how the first three stores, which will be in proper names, are developing. There will be three different shops, in different formats, in different agglomerations, and we will be able to see which format works best ".
PM: "Should we expect other news from French? padel Shop in 2022? "
MG: "Yes ! (laughs) See you in 2022! "

Team Padel Magazine tries to offer you since 2013 the best of padel, but also surveys, analyzes to try to understand the world of padel. From the game to the politics of our sport, Padel Magazine is at your service.