Manu Garcia, the snowshoe expert padel, joins forces with Julien Pès with the new platform My Padel Store. We come back with him on his projects, and his vision of padel in France and the pala market.
The association with Julien Pès
"Julien started a year ago, and I was his supplier. I represented several brands. Julien therefore got his supplies from me. We already had a very good relationship. "
"I then stopped working for Padel Nuestro, and I decided to start my own site. I bought My Padel Store. People would tell me "why don't you do it with Julien?" Little by little, we said to ourselves that we were going to work together. Julien's company therefore absorbed my site, and we joined forces. "
"My Padel Store will be online very soon, and the French site Padel Shop is doing very well. "
"In 2021, we will break the codes"
"There are good prospects for 2021. We are going to set up at least one very innovative service that will break the rules. We take the time to support our customers and we will go even further to be closer to customers. We will continue to break records in the sales of snowshoes. "
"We also want to work with the shops, but in a healthy way by helping them to develop a pro-shop. We are experts and we say it without pretension. We have more than 90 test rackets, we have prototypes of rackets that don't exist that allow us to work on the sensations. Some shops simply offer 5, 6 or 7 rackets. We tested everything and that allows the board to be very good. "
"With our expert status, we want to support the clubs. Our goal is not to make money with them. We want to help them cultivate this culture of padel, and make them want to set up a pro-shop at home. We know that it will probably last two years with us and that these clubs will go live with the brands. But we will have put the foot in the stirrup, and we will have developed this culture of snowshoeing, quality and expertise. I will be there to help and train them on the snowshoes. "
"In France, nothing is done to make it simple"
"We are promised a boom in padel for years, but it's not happening. For me, a boom would be, for example: 900 lots that are created in 1 year. The 150 lots per year, that's not the boom. Development in France is average compared to other countries, although it is encouraging. Le padel will develop very well in France, I am sure, but as expected. The future is very bright for the French market, but we are not there yet. "
"The entities that are supposed to make it easier don't do it. The French market is complex to set up a club. There is financial pressure on rents. For public clubs there is a lot of paperwork. In France, nothing is done to make it easier. What made the boom padel in Spain, it was simple. We set up a club in 2 months. In France, it takes at least a year and a half. "
"The FFT must not play banker, it must change mentalities"
"We cannot do less than we are doing today. We have very little land, we have few private clubs, le padel is not yet accessible throughout the territory. Many actors are doing the work for the sport to develop, especially Padel Mag that makes talk about padel. We have private clubs that put all their passion and all their money to democratize the padel."
"The only negative point is the support. The FFT thinks that it is doing everything and that it is implementing a lot of things, but it is not. I think they are doing things, but it is not enough. The biggest job of the FFT is not to spin checks from right to left to put in land. Their job is to change mentalities, because there are still too many tennis clubs in which there are old people who do not want to put padel, because they are convinced that it will be the death of tennis. "
"The FFT must make as many tennis clubs as possible want to set up padel. Their approach must be commercial to convince and sell the padel, rather than playing the banker by paying X% of the project. The work of a federation is to advise, to market sport and do the job at the Roland-Garros, on the big ATP tournaments that we have in France. Why not integrate a little padel in the internships of the France team, to communicate on this. To pay on communication campaigns. Brands are their part of the job, but now we rely on the FFT. "
The influence of health measures
"Today 3 out of 4 people who buy a racquet padel do it because the previous one is broken. If people don't play, they don't change rackets or consume equipment padel. So it's complicated. Julien is serene because the first confinement did not go badly for him. It's just a break in the road. "
"Julien is on the left on the court, outside I am the aggressive"
"On the court, Julien is the player on the left: he has a better tennis background than mine. He is more technical and more aggressive, it is he who comes to finish the points. Me, I work for him to succeed. Off the court, it's a bit the opposite, I'm the aggressive one. I am demanding, it goes or it breaks but it advances. I'm the player on the left off the pitch, and he's on the right and communicates very well. "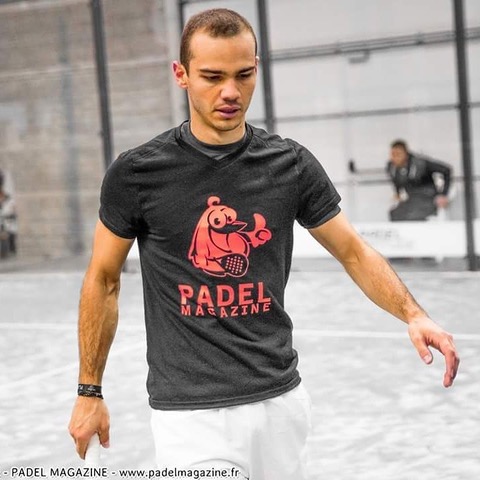 Customer service, a priority
"I think that'we must support French businesses to the extent possible. We also cultivate our competitors, because they are above all our friends, and if they grow up, we grow too. It is very important to support each other. Unity is strength."
"Our front is Spain. Some sites set up things at the limit of legality and at the limit of respect for the consumer. We don't want it to happen like that in France. They have the biggest share of the cake in France. They can afford to make very big and sometimes insulting reductions. This is to the detriment of advice and after-sales service. We do not share this opinion. We want the service to be excellent. "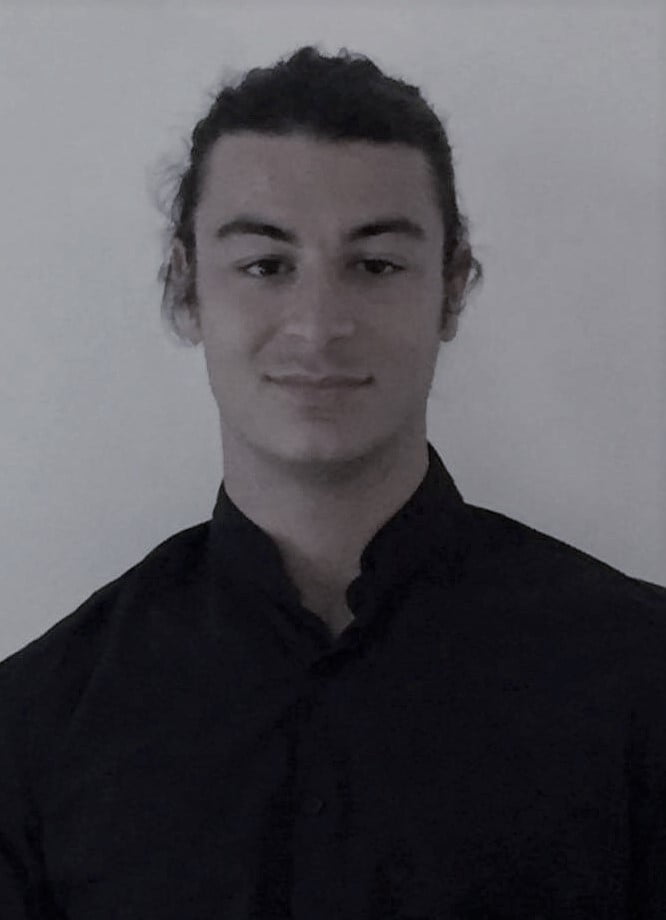 From his names, we can guess his Spanish and Italian origins. Lorenzo is a multilingual passionate about sports: journalism by vocation and events by adoration are his two legs. Its ambition is to cover the biggest sporting events (Olympic Games and Worlds). He is interested in the situation of padel in France, and offers prospects for optimal development.