Manu Martin has become a major player in padel. His Youtube channel has hundreds of thousands of views, and he coaches on the World Padel Tour. He speaks for Padel Magazine on changes in padel professional.
"It's time to negotiate"
Manu Martin:"It's time to negotiate. Now is the time for a change. I don't know if it will be a change of circuit, or a change of conditions. I think we will see a step forward in what will be the foundations of the padel from the future. Things have to change.
"The player must have a higher weight, in terms of income, status. This is the time when the new contracts are signed, and no one knows if the players will stick with the World Padel Tour with new conditions, or if a new actor will appear. Conditions have to improve for the player to be professional. A few pairs are already, and are living well, but the barrier is a bit high. A main draw player should be able to dedicate himself exclusively and exclusively to playing and training. The circuit must grow in other countries and internationalize, so that the sponsors see it as an attractive option. "
"The circuits can live together"

Lorenzo Lecci López: The barrier is high on the WPT, but those who will play the APT Padel Tour next year will be able to live off their prize money. Do you think we could have several circuits?
Manu Martin:"I think it's compatible because we have a large volume of players. National circuits could even be introduced there as a qualifying stage for example. Today people know what a WPT, APT, or national tournament means. These circuits can live together, but they should not fight with each other. When the actors fight, it is the padel who is at a disadvantage. "
Find the interview in its entirety just below: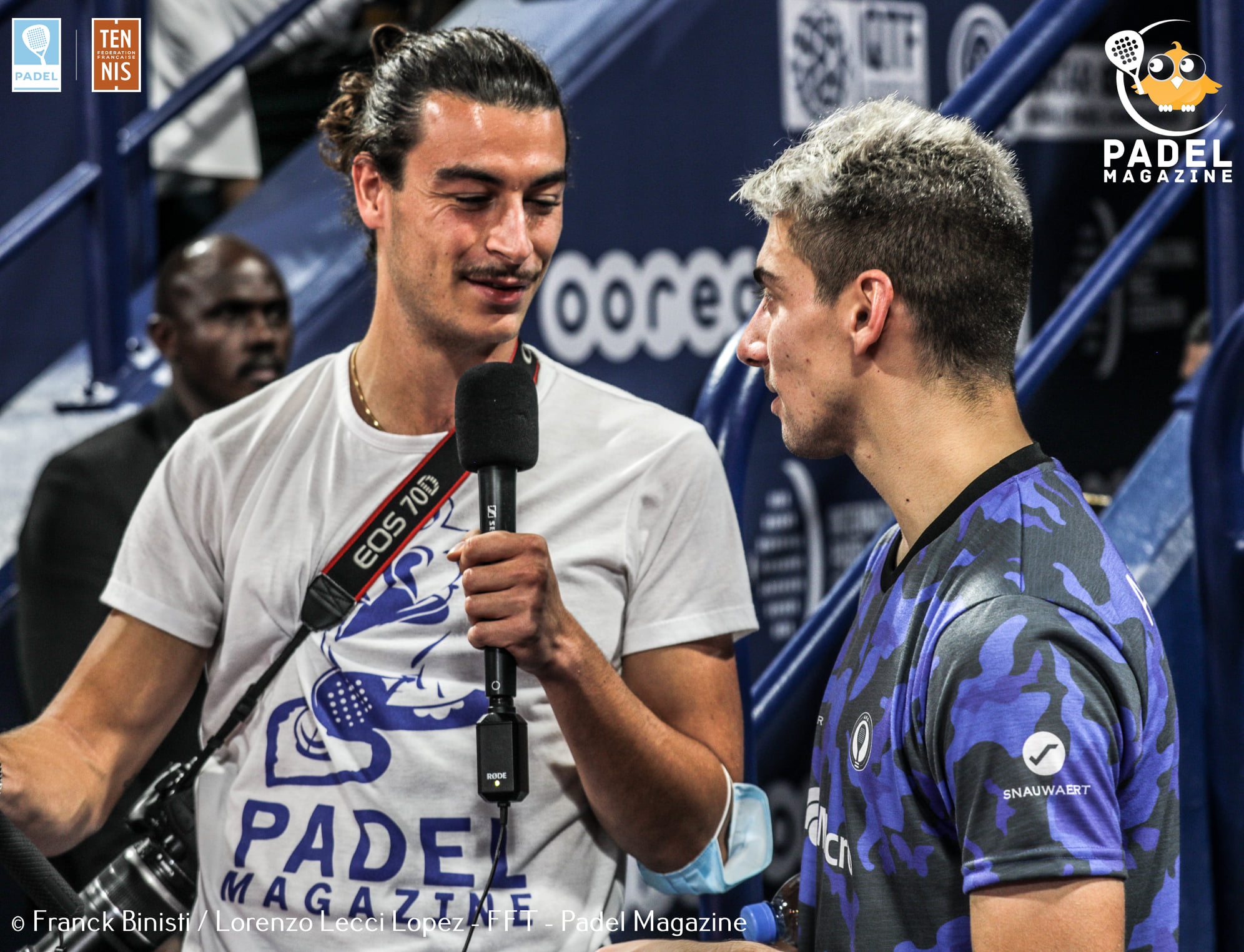 From his names, we can guess his Spanish and Italian origins. Lorenzo is a multilingual passionate about sports: journalism by vocation and events by worship are his two legs. He is the international gentleman of Padel Magazine. You will often see it at various international competitions, but also at major French events.