We had the opportunity to interview Marcos del Pilar, president of the USPA (United States Padel Association), which was able to convey a genuine message of optimism regarding the expansion of the padel U.S..
Marcos Del Pilar, a born entrepreneur
Franck Binisti: What is your training in tennis and padel ?
Marcos DelPilar: "I have a great experience of tennis and padel as a professional player and professional coach, and have been involved in the racquet sports industry for over 25 years.
I have owned 5 tennis halls and padel in Spain and, as a consultant, I have helped investors to succeed in the implementation of the padel in 11 different countries.
Also, I have a long history as an entrepreneur. I founded my first company at the age of 14 and I currently continue to invest in different projects and start-ups.
My core expertise is in high-level management positions with a strong sales and marketing focus in multinational sports brands."
The expansion of padel in the USA
FB: What is the current situation of the padel in the USA ?
CDM: The United States has approximately 170 tennis courts. padel between public and private clubs.
We currently have nearly 30 centers and, to our knowledge, at least 19 more projects are on the way to materialization in the coming months.
Although the padel is not yet a very popular sport in the United States, its popularity continues to grow. The number of tracks of padel is expected to double in 2022 as the United States begins to see the explosion in popularity that has occurred globally. We are at the forefront of this growth, helping and guiding anyone who wants to get started in this new sport in North America.
The USPA has about 1 members and we estimate the player population to be about four times that. 500% of them are women, 45% men and the majority of them are between 55 and 30 years old. More than 55% come from tennis or other racquet sports and almost 70% are newcomers who feel drawn to all that the padel can bring.
The potential of the United States is enormous and we hope to reach 30 courts and more than 000 million players by 10.
We are focused on increasing participation nationwide and creating an ecosystem for investors to build more leads and achieve great success by bringing padel. "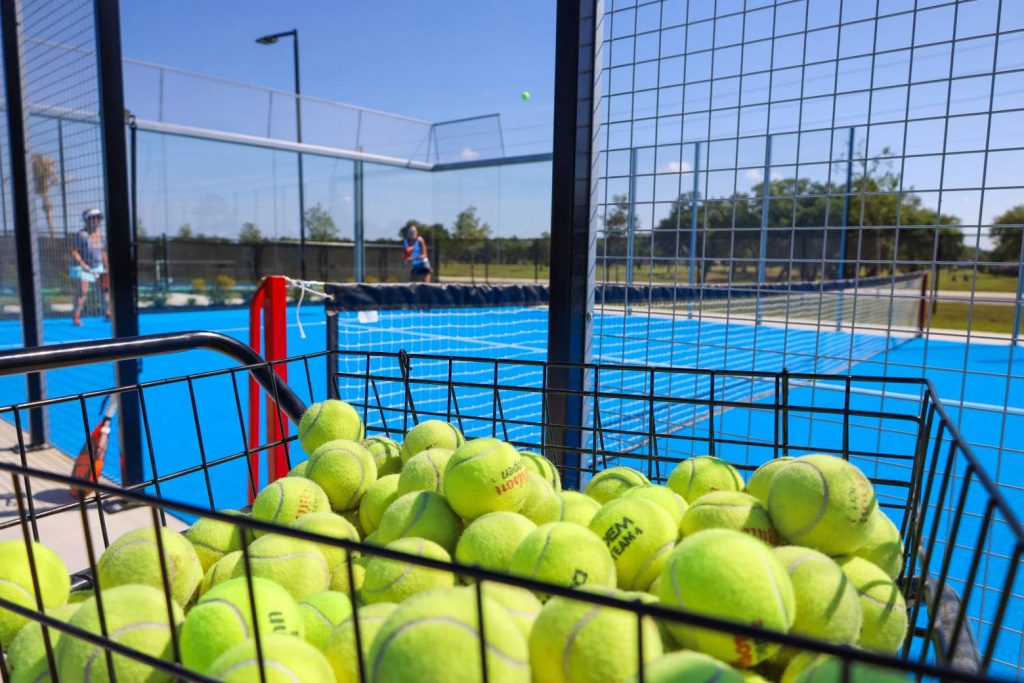 Concrete objectives to further develop the padel
FB: What is your personal vision for the growth of the padel in the future ?
CDM: I mostly rely on people. I believe that exceptional people can have a huge impact on the world.
By creating opportunities for others, we are setting a new scenario for thousands of leaders to shine and help us grow the padel U.S..
One of my main goals is to start attracting players who haven't played a racquet sport. This is where the great opportunity lies and where I have focused all my efforts: we need to reach this mass of potential players and provide them with an incredible experience for them to engage in this sport. From there, we will experience unprecedented growth, which will change the rules of sport around the world.
We can target around 300 million people who don't yet know the magic of padel. And to do it right, we simply need to focus on creativity and disruption while delivering great experiences and memorable moments for our current and future players.
As leaders, we must be able to share those values ​​and beliefs that motivate us to get up every morning. Those that will make our audience follow us, and join our activities and your programs. We don't specifically sell products or services, but rather messages, and we must align them with our values ​​so that they become authentic. Then, we just have to develop the feeling of belonging in our rooms, to grow the community in order to increase our network.
I know it's not easy to do (since I devote hours and hours and all my energy to it) but you asked me what my vision for the growth of the padel, so here it is! (laughs)"
A busy schedule
"Long term, and since I am very optimistic and active, here are some of my goals:
– Present the sport with non-stop promotions all over the country.
– Bring in investors (international and American).
– Educate players and coaches. This is a very important element in which I invest myself fully. Certification and training in padel for coaches, owners and business managers.
– Build a community of lovers of padel who will soon become the ambassadors of this sport. And we need to invest and take care of them now!
– Help business owners succeed and support business development projects padel by all means…
– Help brands establish themselves in the US market and access opportunities.
– Continue to give more and more exposure to the sport.
– Create new and attractive opportunities for all those involved in the industry padel.
When I look back on the last five years of my life, I'm very proud of everything I've accomplished and of the group of people around me.
We have worked very hard for years to put in place the foundations of sustainable development by creating the best ecosystem to bring the padel at the top level in North America.
We are extremely excited and motivated to lead facilities, players, coaches and institutions towards unprecedented growth until we reach our goals of 30 leads and over 000 million players. 'by 10."
FB: What is the USPA's mission for the next few years?
CDM: The United States Padel Association (USPA) is the national governing body for the sport of padel in the United States and the leader in the promotion and development of padel at all levels – from local communities to the highest level.
The USPA is the only association of padel in the United States recognized by the International Federation of padel (FIP) and the American Federation of padel (APF). A non-profit organization with more than 1 members, it invests 500% of its revenue in the development of the game. It organized the senior plus world championship 2022, as well as other international tournaments.
It certifies more than 30 events across the United States and selects national teams for international competitions.
USPA's mission is to increase exposure and participation in the United States, as well as to support current and future installations in order to have the best possible impact in the world of padel. It strives to raise the standards of padel and to encourage investment in the sport's industry nationwide, while creating more and more value for players and fans by hosting some major international competitions and supporting US national teams in all categories.
For more information about the USPA, visit its Official website or follow his official Instagram account (@usapadel)."
A real spring for the padel in the USA
FB: You and the USPA hosted for the first time a world championship of padel in the USA. How did it happen and what does this achievement mean for the padel ?
CDM: "The senior plus world championship was the first big event of padel organized in the United States. Held at the Real Racquet Academy of Vegas (RRA Vegas), the event was a monumental success and showed that the USPA and the United States are a growing destination for the padel. With the success of this event, the USPA demonstrates that it is ready for greater challenges and looks to host future events of this magnitude.
The USPA, FIP and APF organized a one-of-a-kind event for over 500 players. It was a long journey full of challenges, but we managed to get through them together. My sincere thanks go to all participants and staff involved.
In my opinion, with this major success, the USPA and the United States of America have shown the world that we are ready to take on greater challenges and become an important part of the exponential growth of the padel in the years to come.
The USPA couldn't be more pleased and proud to bring the best players in the world to Las Vegas and showcase the magnificent sport of padel in the United States and around the world. This event was a celebration of competition, athletic ability and international friendship.
FB: What is the relationship between padel and the institutions of tennis and other racquet sports in the United States? How do you see the future on this?
CDM: "The padel is the perfect complement to tennis and other racquet sports.
I sincerely believe that we can help tennis continue to grow and ultimately help managers and businesses attract and retain more players to their facilities.
That said, the padel maintains a very healthy relationship with the American tennis and racquet sports institutions. In any case, for my part, I think that we have always been there to help and collaborate as much as we could.
We work closely with the USPTA (United States Professional Tennis Association) educationally, and are now trying to bring other partners to the table as well.
We also have a great relationship with the USTA (United States Tennis Association), with whom we are openly discussing a potential alliance and collaboration to increase participation in racquet sports.
Since I am a real supporter of racket sports, we often collaborate and support other sports (Pickleball, Pop Tennis, Beach, Platform,…) and we have close relationships with their main representatives to shape the future together . I believe in joint success and a bright future for all of us, without competition, but working together.
Last but not least, we also have open discussions and potential deals with some of the major operators and management companies in the country, as the padel arouses an interest that no one can deny at this stage.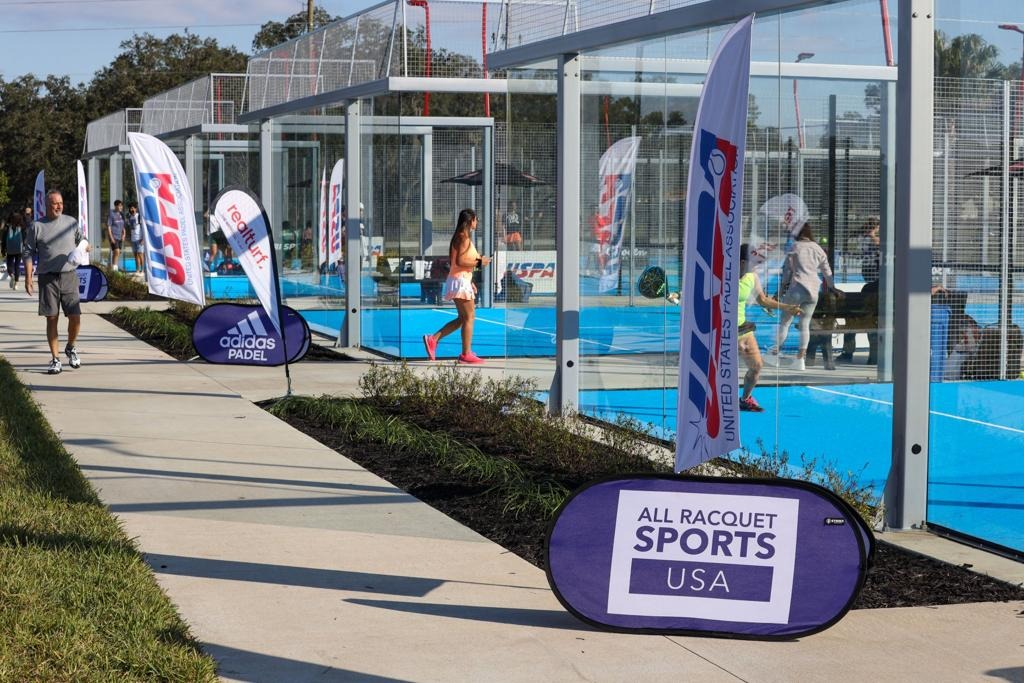 A very promising message!
FB: The padel at the Los Angeles 2028 Olympic Games: do you think it's just a dream or are there hopes?
CDM: "In this area, we are just following the direction of the FIP who are doing an incredible job of achieving this. As you all know, the padel will be present at the 2023 European Games, which will be a game-changer for the future. I know the commitment of FIP and Luigi Carraro to make this a reality and we know that we are in very good hands.
Let me tell you something inspiring to finish: let's have fun, enjoy the game, attract more and more players and above all...
LET'S MAKE A BETTER WORLD THROUGH PADEL ! "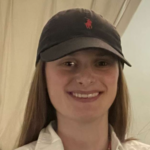 Initially attracted by tennis, I want to take an interest in padel to discover the different hidden sides of this sport. This is why I decided to join the team of Padel Magazine. See you soon on the grounds!