The Masters tournaments of World Padel Tour have a peculiarity that makes them very important for qualifying players: preprevias and previas.
More points
Masters of World Padel Tour are the tournaments with the best points. They are the number of five during the year and are very important meetings for all the players.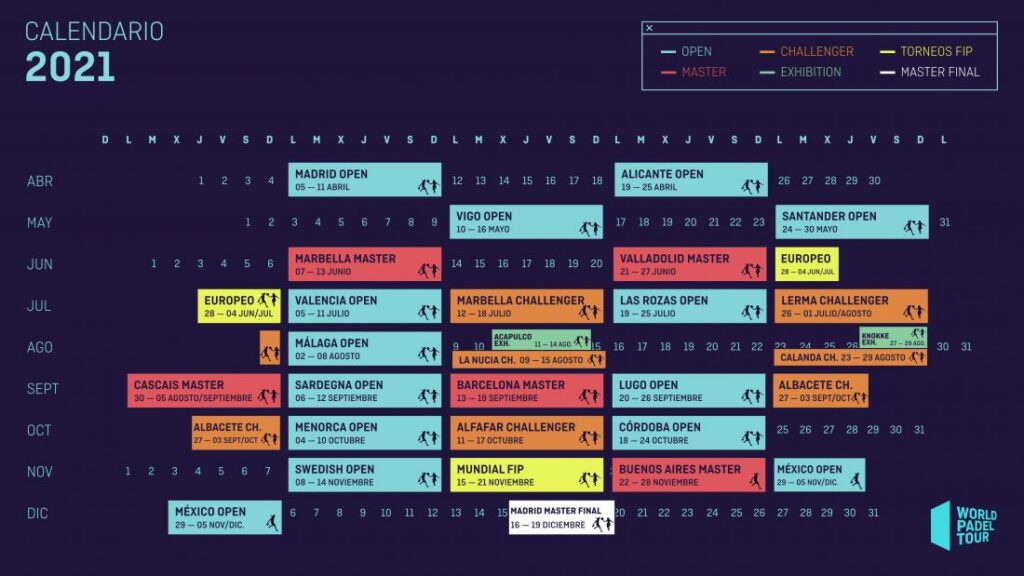 As you can see below, in terms of points, a Master earns on average almost twice more than an Open for qualifying players!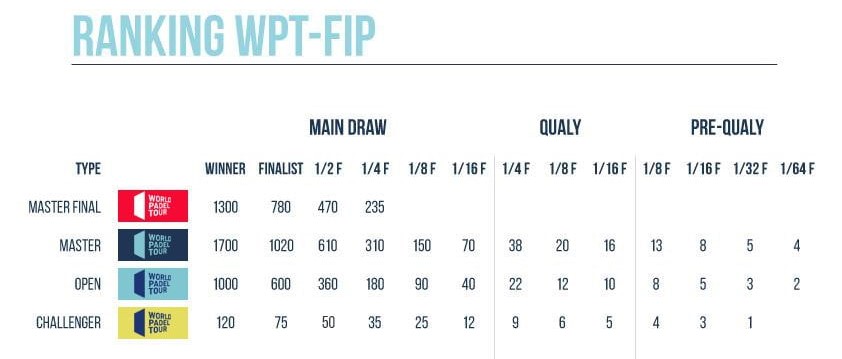 A lower level of qualifications
But that's not their only advantage, far from it! In Open-type tournaments, the WPT achieves a main draw that starts in 16th, with 4 seeds who have a bye in the first round and start in eighth. So we end up with 24 pairs starting automatically in the main draw (plus 4 qualified as previas).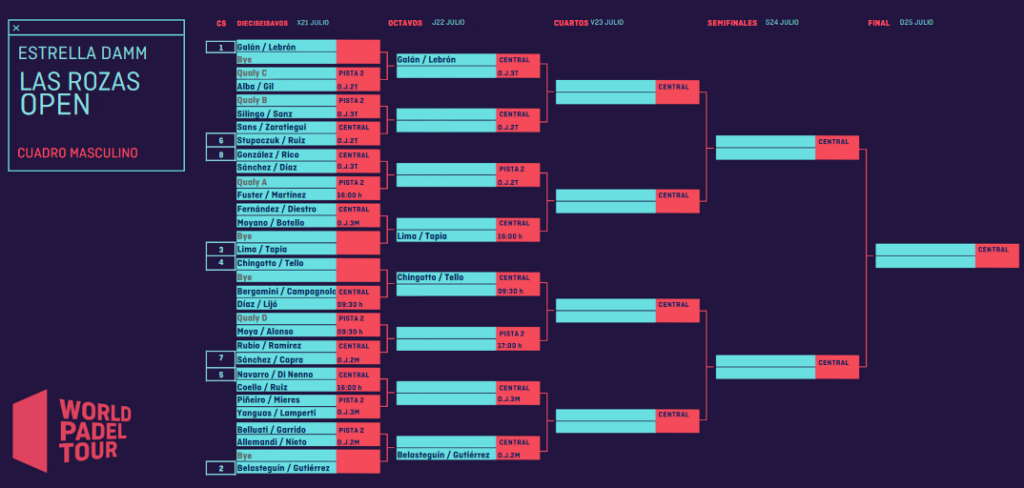 On a Master, the 4 seeds start in the sixteenths, so you have to bring up 4 pairs which usually start in previas. So we have 28 teams that start from the start of the final table (not always the 4 who will qualify in previas) as you can see HERE.
Exactly the same will happen at the lower rung: 4 pairs that are usually in preprevias go to go up to previas.
Thus, we normally have a slightly lower level in previas since the 4 best pairs on paper have already qualified for the sixteenth. And it happens exactly the same in preprevias ! We end up with tournaments where 100 pairs are taken for men, against 96 during the Open. This is important for players who usually find it difficult to get into the tables due to a lack of points. (Note that to allow for this larger number of matches, the Masters start on Saturday, that is, one day earlier.)
For players used to these qualifying rounds, in addition to being able to earn more points for an equivalent result, it is also the possibility of passing more laps due to the slightly lower level !
For example, imagine a pair that typically lost in the second round of Open tournament preprevias to a seed. In a Master, she will be better ranked and can play a seed one round later. If thanks to this she manages to win one more match, she will score 13 points, instead of the usual 5. Almost three times more, that's why these Masters are the unmissable event for the majority of qualifying players!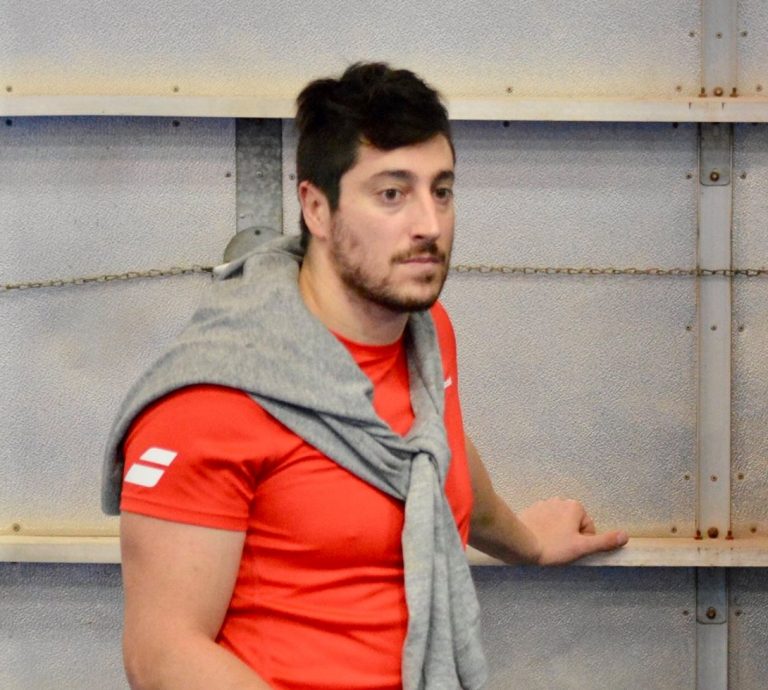 Xan is a fan of padel. But also rugby! And his posts are just as punchy. Physical trainer of several padel, he unearths atypical posts or deals with topical subjects. It also gives you some tips to develop your physique for the padel. Clearly, he imposes his offensive style as on the field of padel !