Maximiliano Sanchéz Blasco is only 18 years old, but he is already in the top 8 of the ranking ofAPT Padel Tour. In Lisbon, during the Portugal Master, Padel Magazine meets the young Argentinian player.
"I work to be one of the best"
Padel Magazine : For people who discover you today, tell us your story in the padel.
Maxi Sanchéz Blasco: "First of all I would like to thank you and the whole team of Padel Magazine for inviting me to this interview. I started playing with my dad. He has always played, and I also started very early. The padel started to please me, and I got involved. When I was 12/13 I started training a lot and taking it seriously. "
Padel Magazine : You are one of the promises of padel Argentine. Do you see yourself in a few years being one of the best players in the world?
Maxi Sanchéz Blasco: "I hope so. With all my team, we are working for this. I want to progress, and to be always more competitive. You have to work for it. The rivals are always better prepared. Yes, the idea is to always be more efficient. "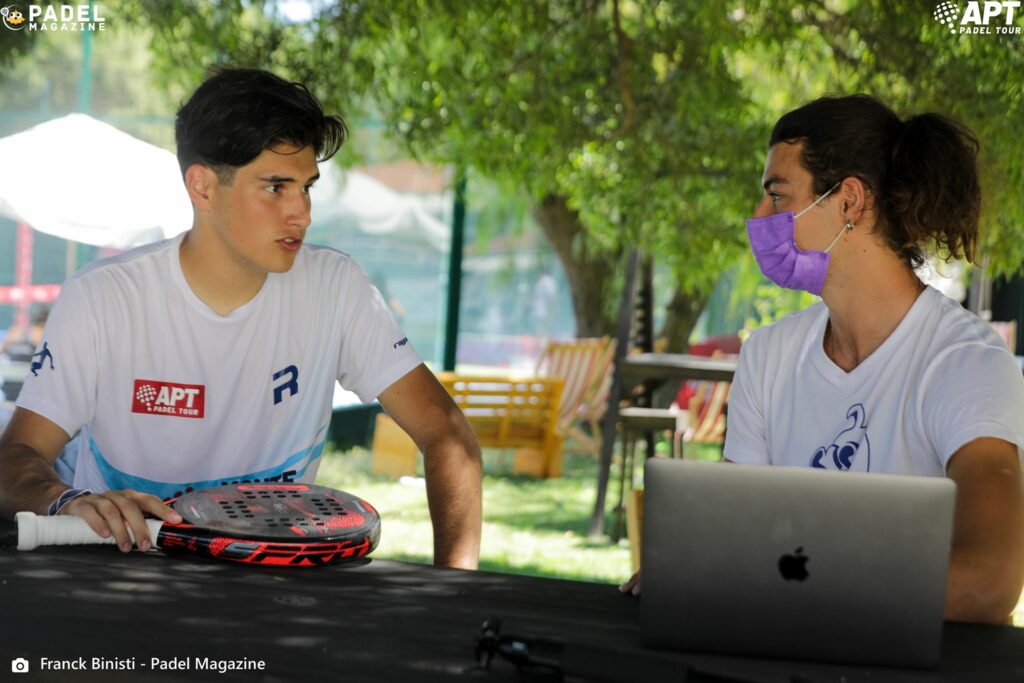 Bela, the idol of young people
Padel Magazine : There is a lot of talk about the economic difficulties that young Argentinian players may encounter when coming to play in Europe. Without the APT Padel Tour, and without the support of Monte Carlo International Sport, could you play in Europe in professional tournaments?
Maxi Sanchéz Blasco: "No. In Argentina everything is more difficult. Honestly without the support of Monte Carlo International Sport, the APT, and the efforts they are making, it would be much more complicated. I never stop thanking them because they give me an incredible opportunity. I try to get the best out of it, and to work as hard as possible to give them back a little of what they offer me. "
Padel Magazine : Who is your idol?
Maxi Sanchéz Blasco: "My idol is Fernando Belasteguin. It's the best in history. "
Padel Magazine : You are currently playing with Maxi Cejas. How is your collaboration going?
Maxi Sanchéz Blasco: "Very good. With Maxi, we have an impeccable relationship. The two tournaments in Portugal didn't work out too well for us, and we didn't show our best. We know we can do better. "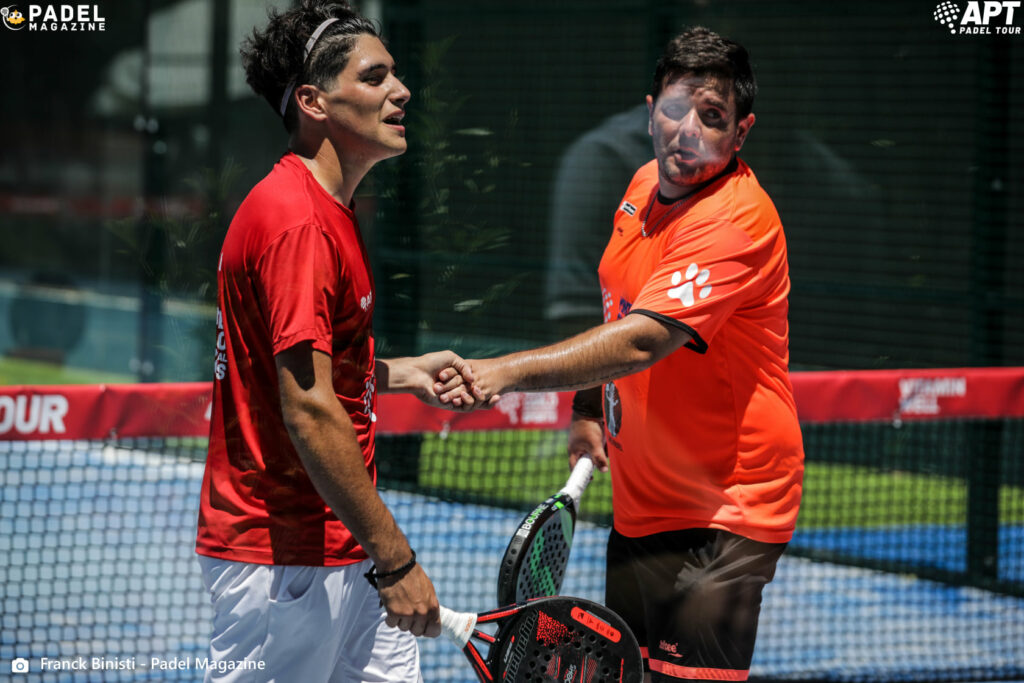 "I want to make a living from what fascinates me"
Padel Magazine : You lost in the eighth against Bernils / Martins. What could you have done better to win this match?
Maxi Sanchéz Blasco: "We could have realized the opportunities we had in the tie-break. Or start the meeting a little better. The opponents played very well throughout the game. They deserve this victory because they played very well. We have to work to be focused and at our best from the first point. "
Padel Magazine : Speaking with the people of the APT, including Fabrice Pastor, everyone thinks that you will go far because you show a great maturity sure and off the court. Is it natural for you?
Maxi Sanchéz Blasco: "I try to show myself as I am. I'm not going to play a role. I hope that what Fabrice says can become reality, and that I can make a living from this sport, from what fascinates me. "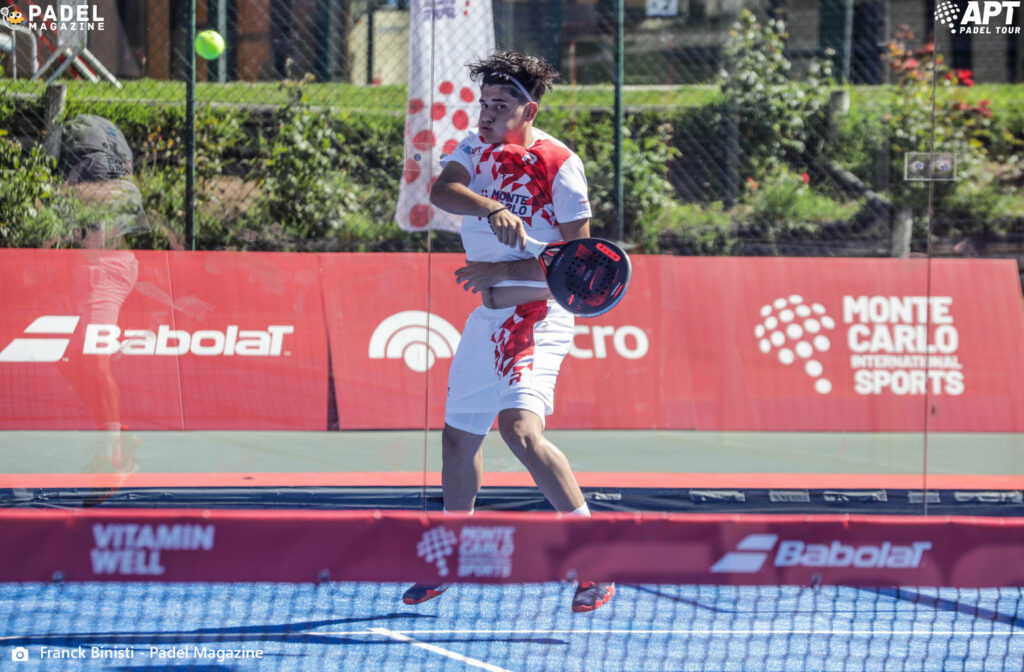 Padel Magazine : Next stop for you, Sweden?
Maxi Sanchéz Blasco: "Yes Sweden. We started our training today. We are working to find our rhythm, and to arrive in the best way in Sweden! "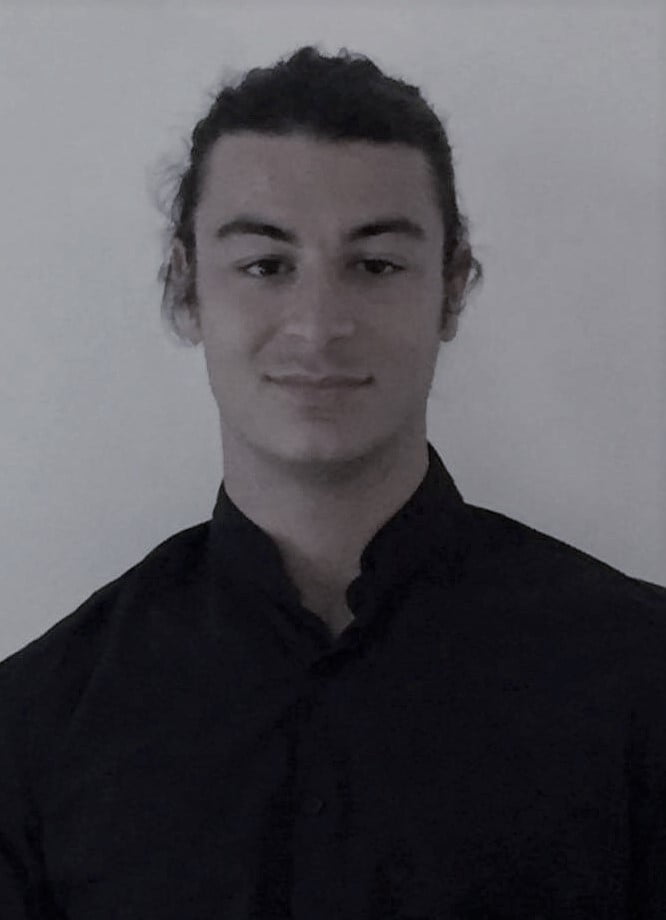 From his names, we can guess his Spanish and Italian origins. Lorenzo is a multilingual passionate about sports: journalism by vocation and events by adoration are his two legs. Its ambition is to cover the biggest sporting events (Olympic Games and Worlds). He is interested in the situation of padel in France, and offers prospects for optimal development.