The coaches Juanjo Gutiérrez and Icíar Montes have formed their teams who will fly to the 15th world padel in doha. Duel at a distance where Spain meets the Argentine armada.
The Spanish Federation of Padel can be proud of its teams. As always, Spain and Argentina will compete for the title of world champion in the November 15 to 20 in Qatar.
The well-armed Spanish men's team
In the men's section, Spain will be represented by:
Alejandro galan
Alexander Ruiz
Arturo Coello
Francisco Navarro
Javier Rico
Jerónimo González
Jorge nieto
Juan Lebrón
The coach Juanjo Gutiérrez will lead a particularly young team on paper with an average age of under 25. It is neither more nor less than the best Iberians in the WPT ranking who will be present in Qatar.
Another interesting element, this will be a first in a world of padel for half of the Spanish captain's team: Alejandro Ruiz, Jorge Nieto, Jerónimo González, Javi Rico and Arturo Coello. For Coello it is even a first selection.
Paquito Navarro is already one of the veterans since he will be the only one over 30!
The last time Spain won a World Cup was in Mexico in 2010 (Riviera Maya). And it will present itself once again as an outsider against the Argentines.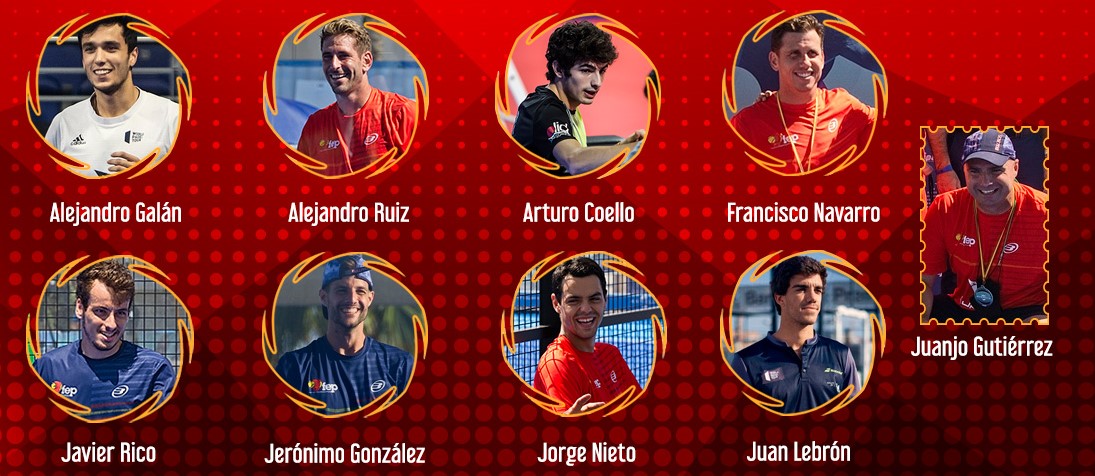 The favorite female team… as always!
In the ladies' team, the FEP announces the color: it will be the big favorite of the competition. Even if, as with the men, it will be necessary to face Argentina, the eternal rival.
The list of players is as follows:
Alejandra Salazar
Ariana Sanchez
Gemma Triay
Lucie Sainz
Marta Ortega
Patricia Llaguno
Paula Josemaria
Tamara Icardo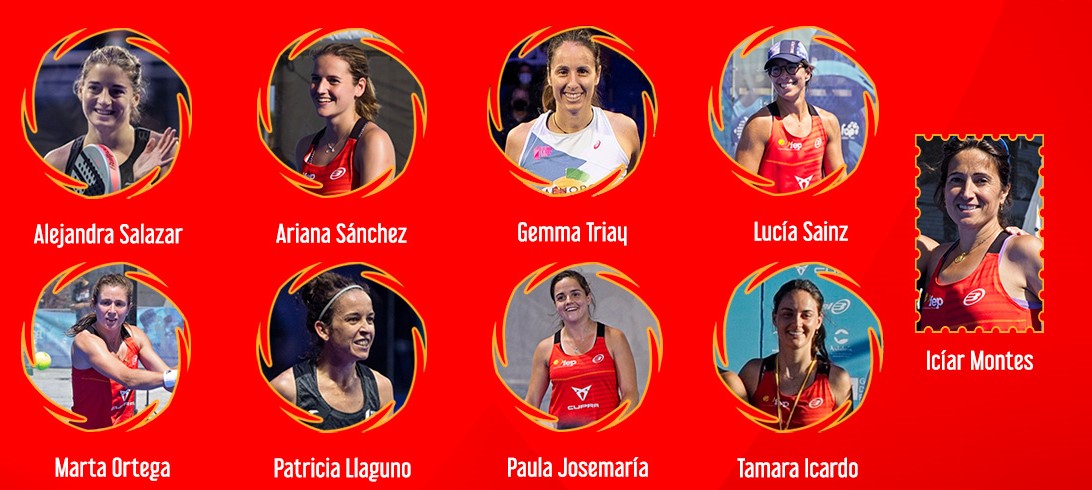 The captain Icíar Montes offers us a very experienced team. Half of the players in the group have already been world champion in 2018 in Paraguay.
Recall that Spain has 3 world titles for men and 6 titles for women.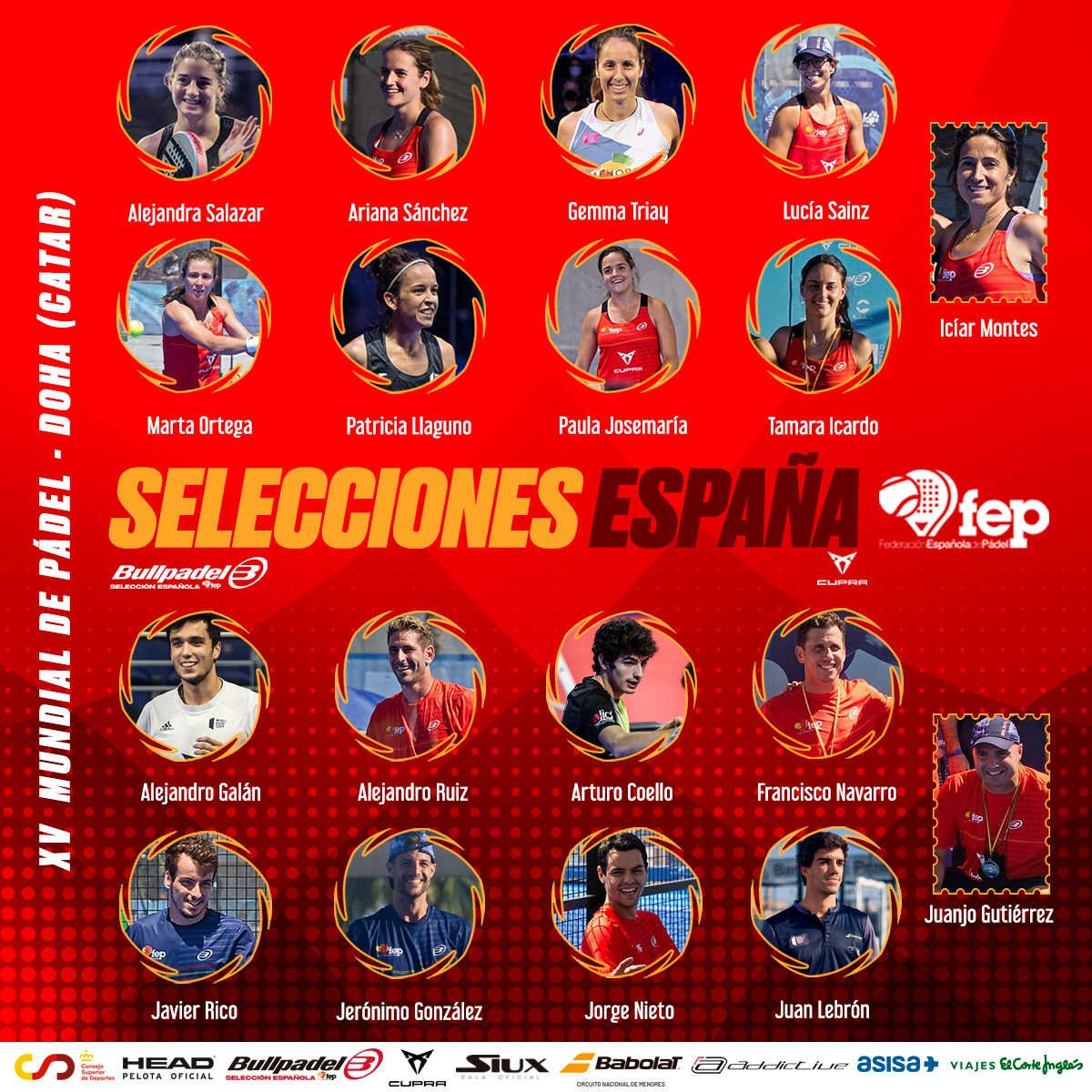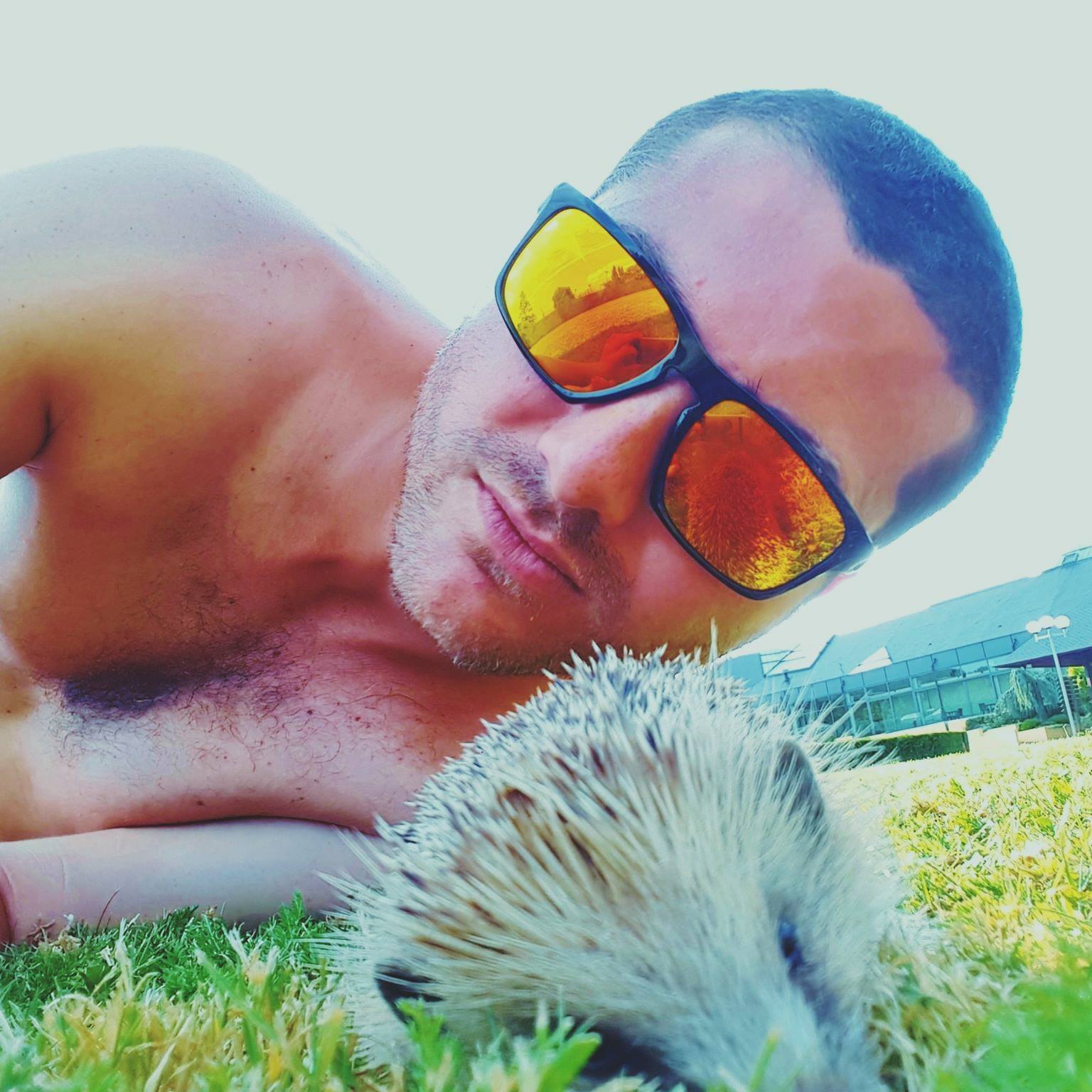 Franck Binisti discovers the padel at the Club des Pyramides in 2009 in the Paris region. Since padel is part of his life. You often see him touring France going to cover the major events of padel French.