While Gaël Monfils participated in his first padel tournament at Padel Club de Lyon, the French number 1 in tennis, has returned to padel, a sport he practices " regularly ". He participated in this tournament alongside Robin Haziza, French champion Padel 2015 and 2016.
Gael, is it in the United States that you discovered the padel?
Gael: The real story is that we knew Robin padel there is 10-12 years in France.
At ease with the windows?
Gael: In tennis, we are quiet with that. So padel, I try to adapt. In this tournament, the players are turning the balls a lot, so we do not know what to expect. But the reflexes come. And then I am lucky to have in this tournament a partner (Robin Haziza) who speaks to me a lot, even if I think that it is deconcentrated by moment by force to speak to me.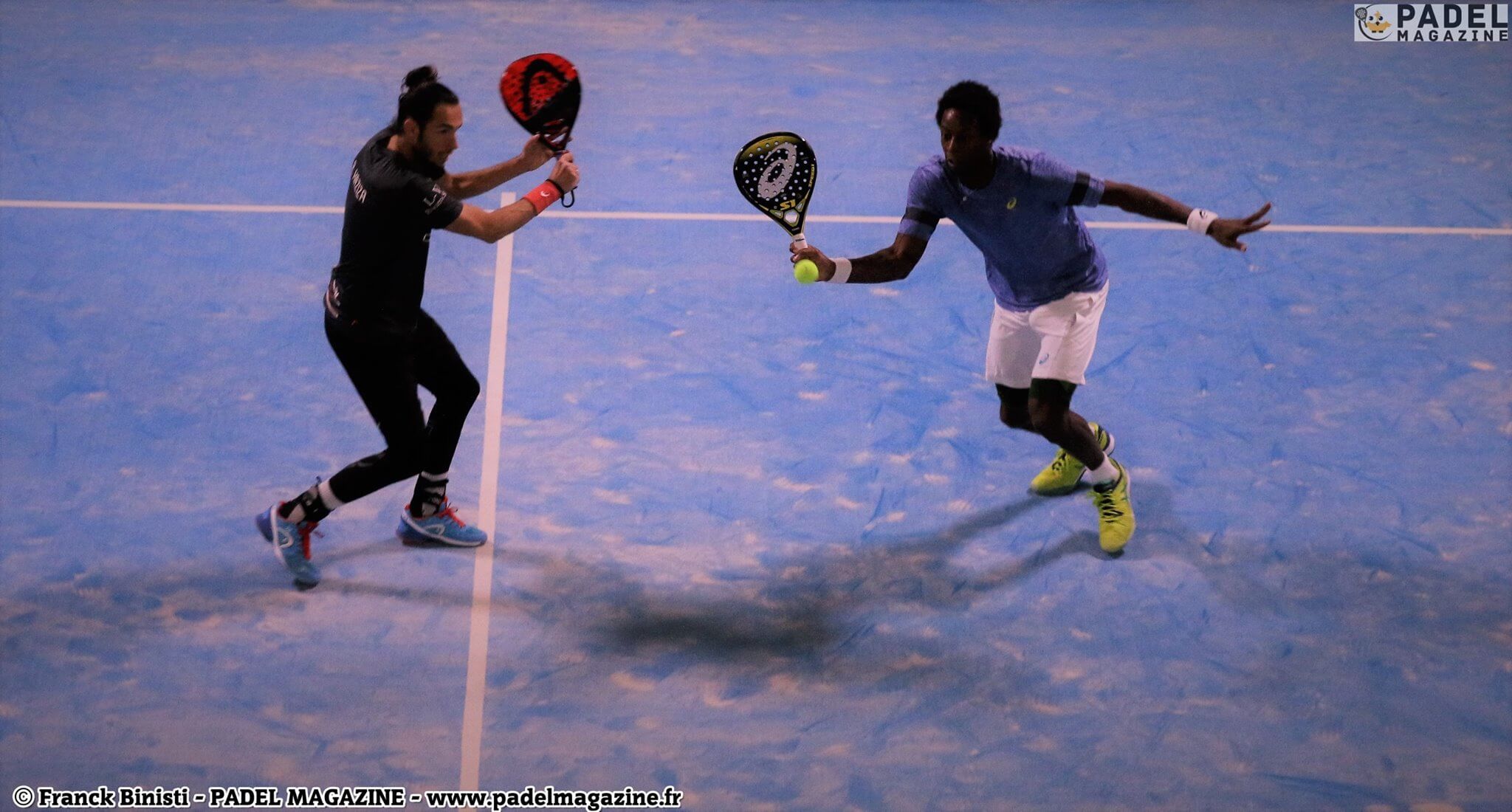 Talking, do you get bogged down Robin?
Robin: not too much. I usually talk during games. I am a communicator. It is a great added value to play with Gael because it is unpredictable, but it's true that sometimes it plays a little upside down. But the kiff is playing together.
What do you do to go from Jeremy Scatena to Gael Monfils in your game?
Robin: Gael, paradoxically, comes out a lot less balls and he smash a lot less well than Jeremy. But I have a guy next to me who goes much faster than him, who plays less padel, with whom I have a complicity ... Jeremy it is 10 years we play padel and there is the 1er tournament that we do together but in the 2 case I'm having fun with both players. We would not have played the same way with Jeremy it's obvious but I'm not here to shine, what I want is to have fun with my friend in any conditions.
How do you approach a padel match in competition?
Gael: What is very hard for me is that I do not know anyone, I do not know how they play so it's inevitably Robin who tells me and what is good. For me, even if the player is very strong, I do not know who it is so when I go on the court I am the same as for my 1er match while in front of me it is maybe 10 times stronger.
Robin: Do you prefer to play Roger Federer who played 2 once at padel or play Garcia?
Gael: Of course I prefer to play Roger Federer who played 2 once and again ... I think I prefer Hector Garcia! J
3 games is a lot?
Gael: It's a lot of three games, we just played 2h15, replay right away it's physical ...
Robin: it's good that he testifies to this because there are many slanderers who say that the padel is not a very physical sport and we imagine that Gael Monfils who is perhaps the best physics of tennis of the world circuit and who says that playing 2h15 padel and play behind it is still complicated it proves that it is a real sport in its own right with its qualities and its own types of games.
Gael: For tennis players, there are other muscles that work, it's another effort. Displacement is much more like moving on grass, it must be low on the legs.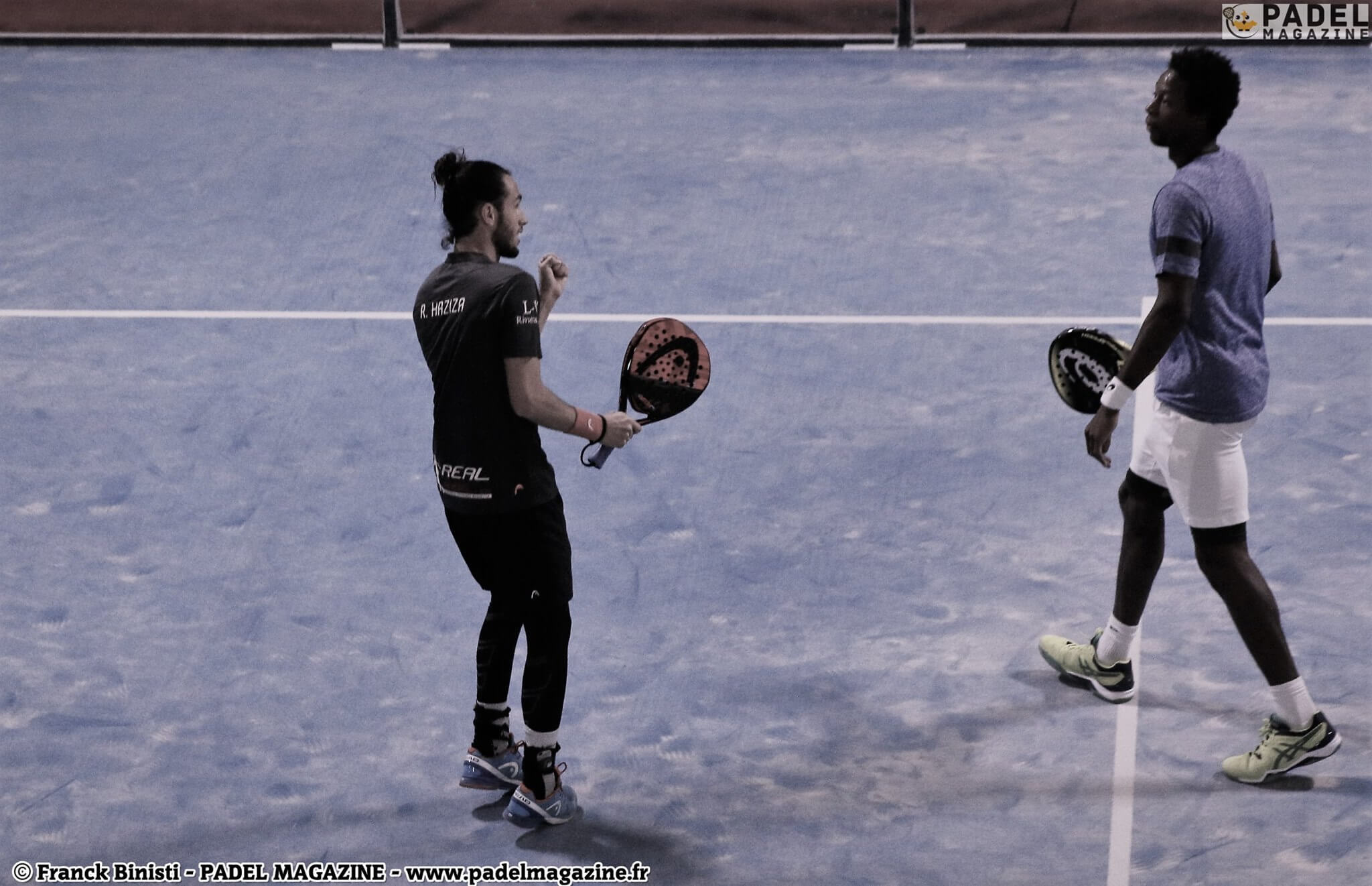 Do you think you are in what state at the end of the tournament?
Gael: I'm going to be very tired. Above all, I was not prepared. We were with friends last night, we had a good meal, we did not go to bed very early. It's going to be a weekend where I'm going out tired. Monday jogging recovery is sure and can be quiet in training.
Are not you afraid of having padel reflexes during your tennis training?
Gael: Precisely, every time I play padel and I play tennis right away I like because I have a terrible volley in tennis and it helps me. Padel is always obliged to take a small step forward is often what I miss tennis this little step.
Robin: I think for the moment it's complementary. I was a tennis player even if I was not at his level, the few times I play tennis I feel like I read a little better trajectory, I'm less surprised because the padel the balls go fast, you have to chase 3,4,5 shots fast, at the tennis you have a little time to come to see the ball and for the volley and little game of leg it is rather complementary.

Franck Binisti discovers the padel at the Pyramid Club in 2009 in the Paris region. Since then padel is part of his life. You often see him touring France by going to cover the big French paddle events.