Surprise at Toulouse Padel Club Head Padel Open: The 2 seed of the Le Panse / Boulade tournament was released in the first round against the surprising Morillon / Potron pair.
An incredible match won in 3 sets: 7 / 6 3 / 6 6 / 2 while Pierre Etienne Morillon was injured from the 2th point of the match. A priori a small sprain that could interfere in his next match.
This victory of Morillon / Potron is a half-surprise. These are dangerous players who knew how to play together against the pair Boulade / Le Panse who will not benefit from his relatively lenient table compared to the bottom of the table.
A surprise never comes alone: ​​The pair Watteau / Duarte wins his match against the pair Fouré / Dulion. Next 1 / 4 Finals: Watteau / Duarte vs. Morillon / Potron. (6 / 2 7 / 6)
The ladies are back on the track this afternoon.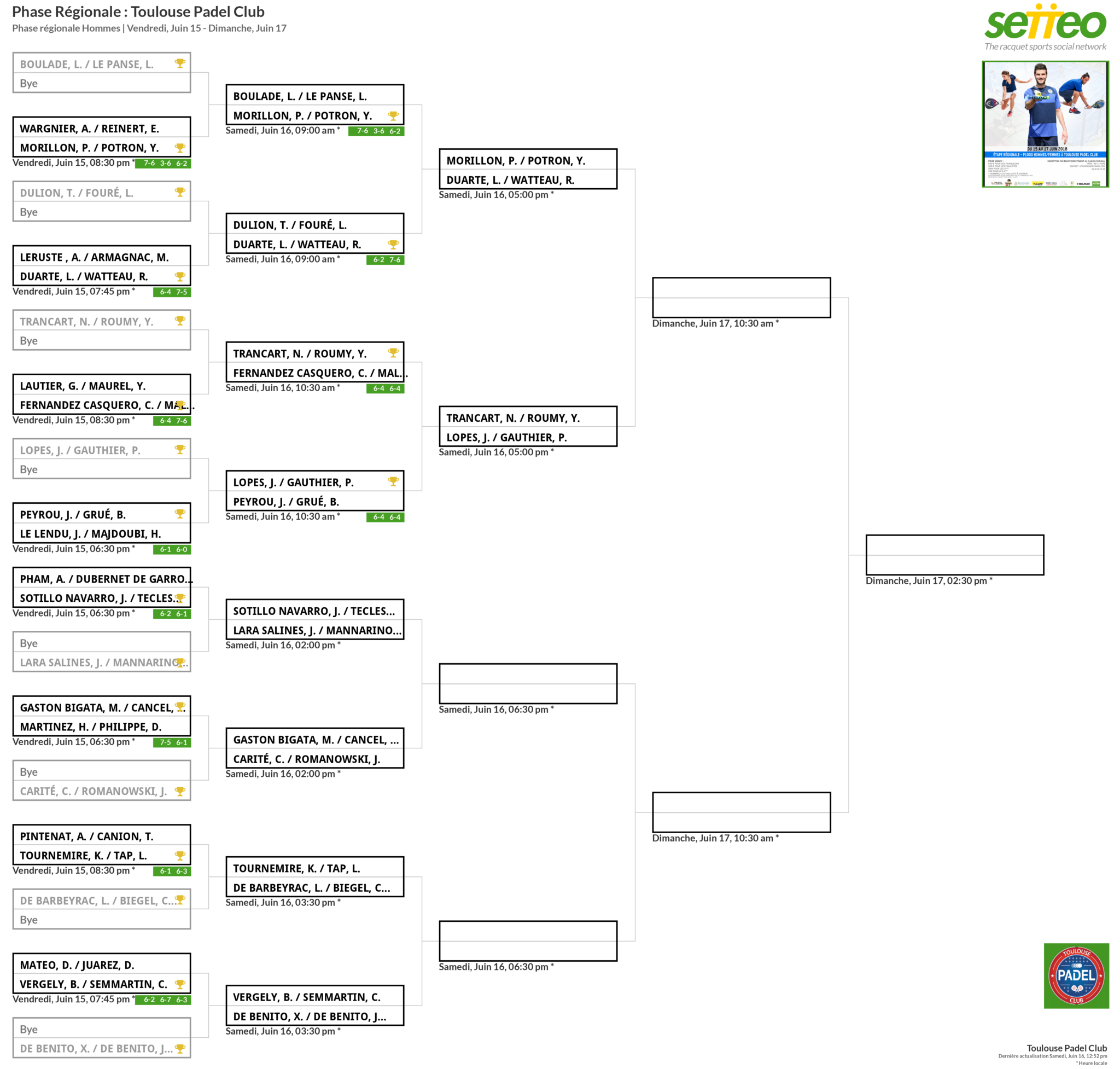 Franck Binisti discovers the padel at the Pyramid Club in 2009 in the Paris region. Since then padel is part of his life. You often see him touring France by going to cover the big French paddle events.