NGTV we propose a new technology both surprising and practical: using the pane of land padel to launch videos, live, replay, livescore. No, you're not dreaming !
We told you, here is the NGTV Glass!
An innovation dedicated to Padel, easy to use and without discomfort for sports practice.
From inside the field, the players use the glass as a touch screen and access all the functions of the video system:
- One-click video launch
- Live broadcast on social networks
- Recording of the best moments
- Score notation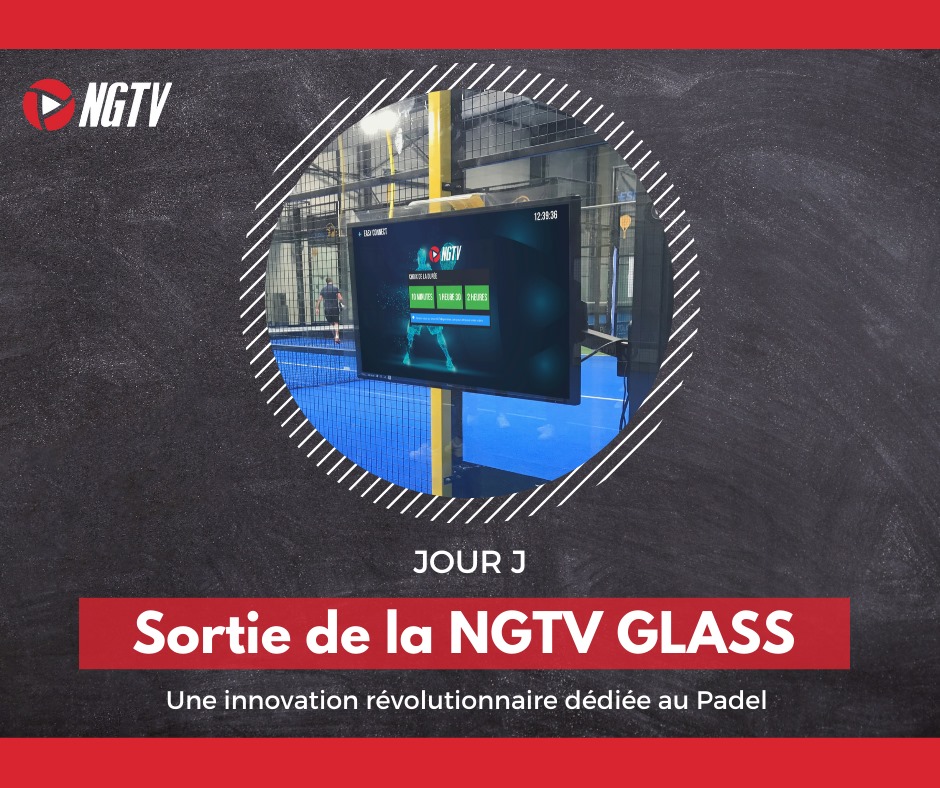 Are you a center manager? Offer a unique gaming experience to your members and make them want to come back!
As a player, take advantage of innovative technology that will revolutionize your Padel and become the best of your friends!
Other novelties arrive very quickly (group of friends, statistics in the Padel…). More info soon, stay tuned!
Need more information ? Do not hesitate to contact us via messenger by clicking here: m.me/NGTVExperience
Finally, thank you to our partner Esprit Padel for letting us use his land for the testing phases!

Team Padel Magazine tries to offer you since 2013 the best of padel, but also surveys, analyzes to try to understand the world of padel. From the game to the politics of our sport, Padel Magazine is at your service.