The NEW PADEL CLUB in MARNES la COQUETTE at the Portes de Paris.
The Forest Hill The March present in Marnes la Coquette has opened to Public 2 new covered and heated PADEL courts.
Info and Reservation at 0147411368.
Address: 1 Bis bd of the republic - Marnes la Coquette.
TARIFFS are very attractive.
For a contribution of 25 € / pers / year you have access to PADELS with Club House and Locker rooms at rates of 6 € / Pers per hour and Hollow 9 € / Pers per full hour.
The Club is open 7 / 7 from 8h to 22h00 during the week and from 8h to 21h Week end and Holidays.
The entire Forest Hill La Marche team will be delighted to welcome you to their new PADEL Courts for your enjoyment
Loan of rackets and balls on the spot possible.
Info and Reservation at 0147411368.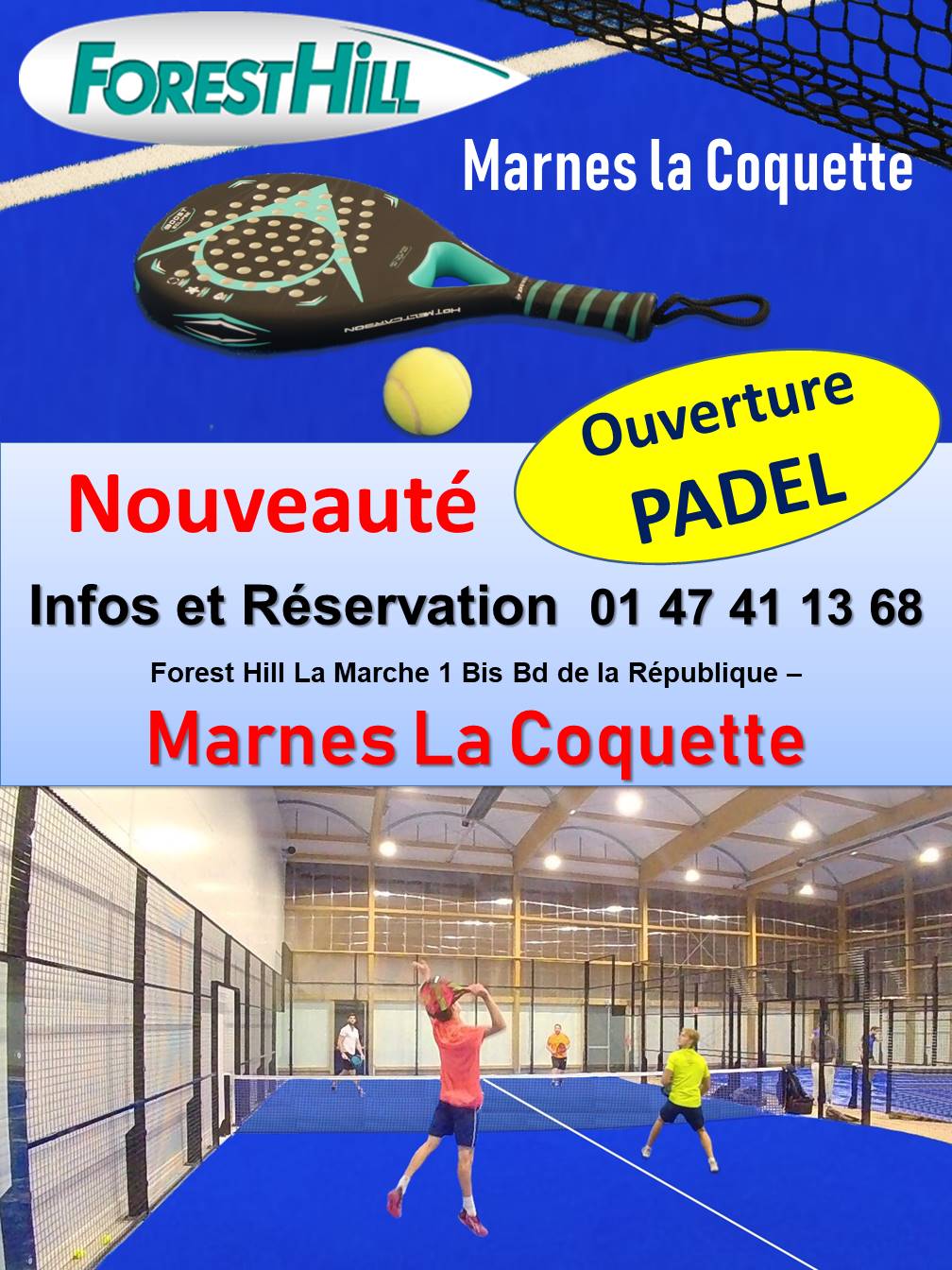 Franck Binisti discovers the padel at the Pyramid Club in 2009 in the Paris region. Since then padel is part of his life. You often see him touring France by going to cover the big French paddle events.