The Nox L6 Control is a high-end racket, released in 2020, and which belongs to the Luxury line of the brand. A perfect model for players looking for versatility.
Nox is a very visible brand, thanks to the presence of Agustin Tapia, Miguel Lamperti, and of course the Alayeto binoculars. Within its Luxury range, we find the Luxury Control L6, a brand new racket, which provides excellent performance.
Given its name, and its rather round shape, the L6 Control is a racket specially designed for players looking for control. But not only, its high density HR3 gum provides an excellent compromise between comfort and precision.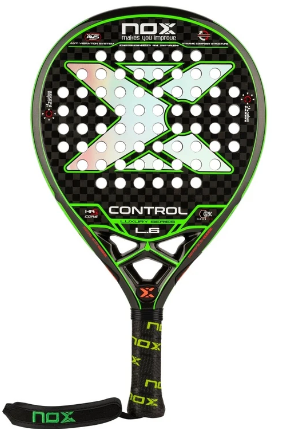 The faces, made of smooth 12k carbon, provide more rigidity, for more power. In addition to having a very good ball outlet, this racket is particularly suitable for players who want comfort, without giving up power. A very versatile model which should appeal to many players.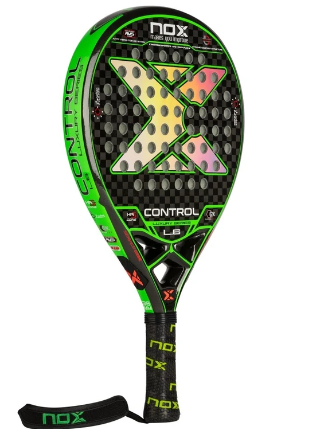 Add in addition some very pleasant details, such as the oversize grip, a longer handle for two-handed backhand players, or for smashers; but also, an AVS vibration system, or a padded wrist strap. In short, the L6 Control is a racket with luxury services..