It's official !
Following the success of the first edition of Canet-en-Rousillon international tournament, the teamADN Padel Events gives the cover for Part II next August.
A successful first edition

This event was a real madness, making the Catalan country "the place to be" for a short week for all fans of the pala.
Indeed many people came to admire the talent of the players present, in an idyllic setting.
As recalled Alain Henry, co-manager of club of Padel from the Mas to Perpignan " I am one of the veterans of this sport, and this is the first time in competition that we have managed to have so many people around a field of padel in France. This means that we have managed to find the right chemistry. We will continue the work and try to do even better for this second edition".
David Mateo, president of the Via circuitPadel, confirms and adds that "even if the bar is high, the whole team will give itself the means to make this event an unmissable event for lovers of this sport ".
Christelle Matéo as for her, she confided: "We managed to interact with the city and the region. There is a France vs Spain atmosphere as we like them ".
As a reminder, the success of this Open is due to several factors such as the playing environment and the presence of the best French players but also of international players.
A long-awaited second edition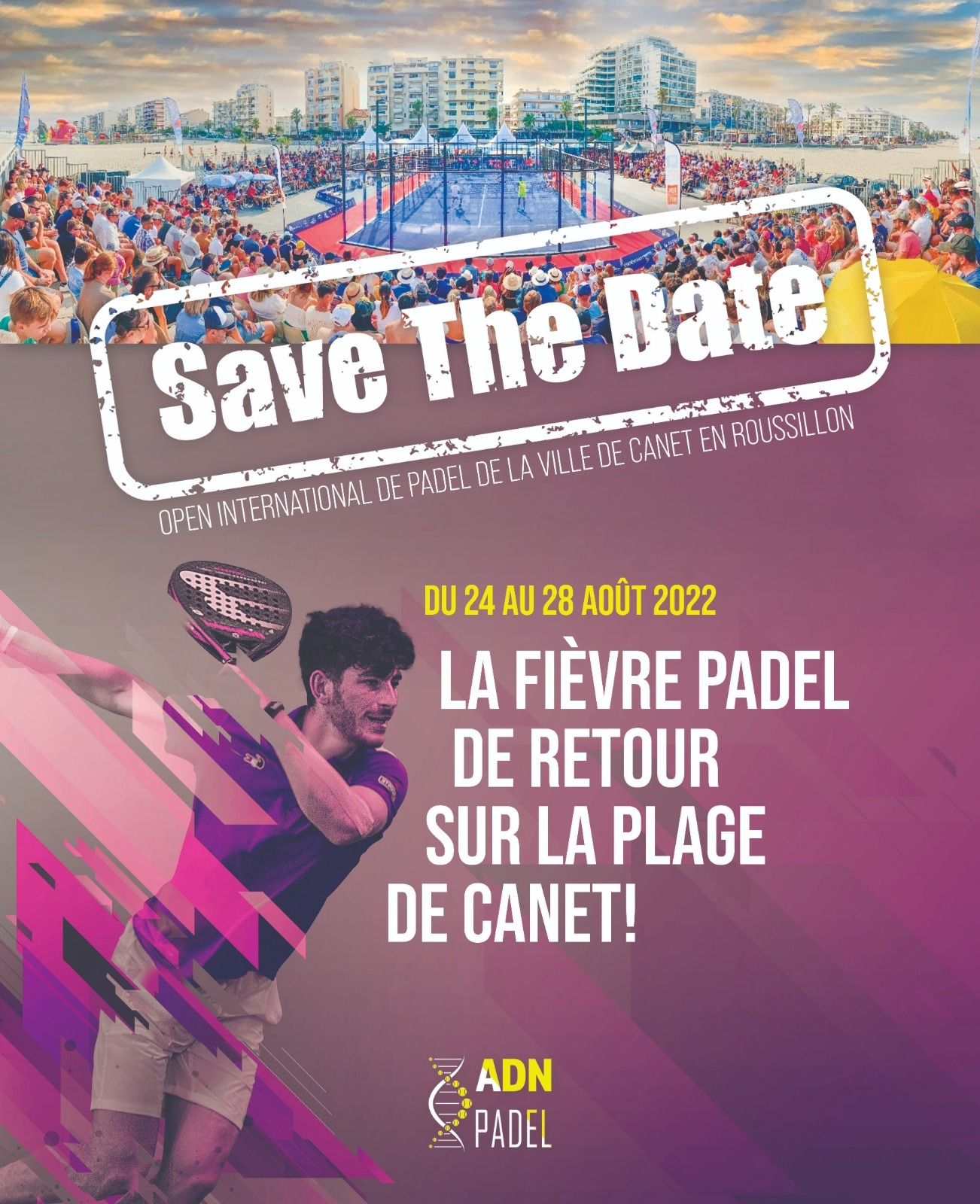 This will be THE tournament that will mark the start of the 2022/2023 season.
Next year we will have the right to a second round with equally prestigious players and what better way than to launch a new season with a competition of this magnitude.
On the program of this International Open, crazy matches with exceptional competitors from all over Europe, numerous events and exhibition games to promote the padel.
The qualifications will be played at the Canétois club and the final stages on the central court installed at the theater of the sea. A wonderful geographical location for an event that promises to make people happy.
A few weeks later, at the end of September, the FIP Gold of Saint-Tropez, a tournament that will also be held in a public square!
Further proof that the padel is becoming more and more present on the French territory.

Fan of padel and of Spanish origin, the padel runs through my veins. Very happy to share with you my passion through the world reference of padel : Padel Magazine.