During our stay in Sweden, we had the opportunity to chat with Omar Villavicencio, President of the Mexican Federation of Padel (FEMEXPADEL) and vice-president of the APT Padel Tour.
"Fabrice Pastor and I work very well together"
Santiago PLAZAS: How was your passion for Padel ?
Omar Villavicencio : "It's a passion that was born out of curiosity. I don't have a past in racket sports but one day in my club in Mexico, I saw for the first time a field of padel concrete, and the sport intrigued me a lot, then I started to practice it, to compete… and today I am the vice-president of the APT Padel Tower !"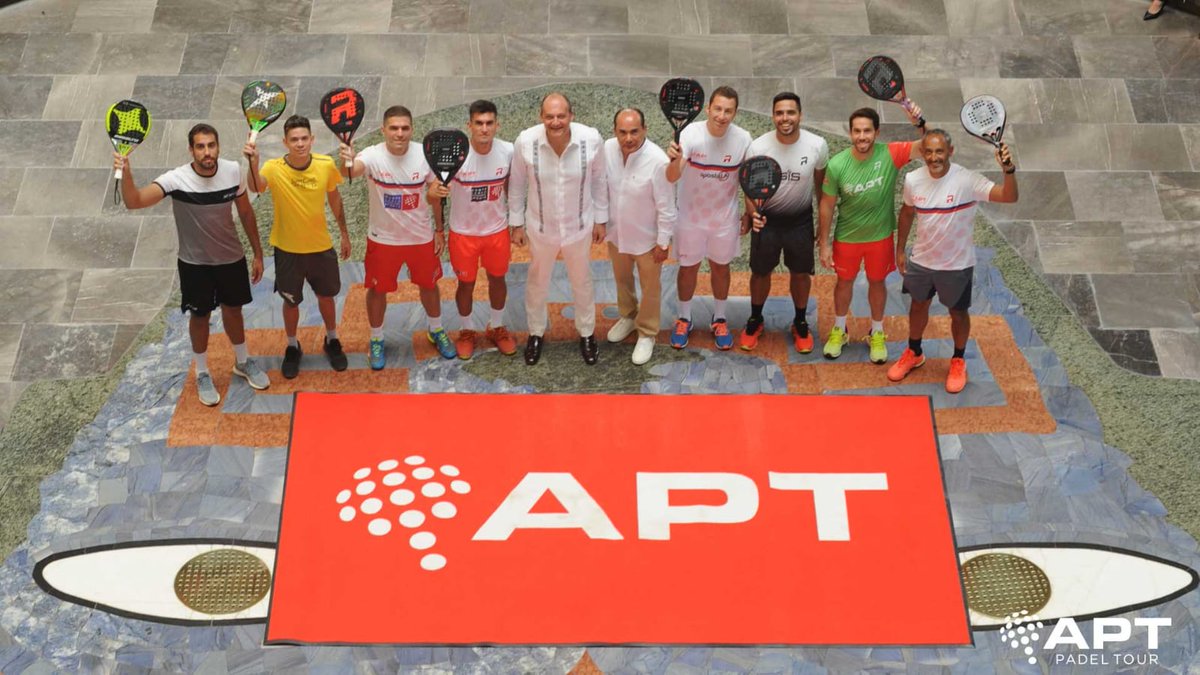 SP: How you met Fabrice Pastor, president of the APT Padel Tower ?
OV : "I have known Fabrice Pastor thanks to its competition, the Fabrice Pastor Cup. I knew his background and his passion for padel … I heard that Mr. Pastor was thinking of quitting. I contacted him and told him about my tournament concept. I organized a tournament which went very well… I convinced him to stay in the world of padel, and we work very well together ... offering a circuit that is present on several continents. "
SP: How did you prepare for this tournament in Mexico and what does a tournament work for you?
OV : "When I planned this tournament in Puebla, I knew that the concept of competition was going to be a basis for the next tournaments in America. The results were formidable and unexpected even for Fabrice Pastor. We had 350 pairs registered throughout the week… It was a boom, even people asked us to do more tournaments in Mexico! "
SP: You could say that this tournament is the start of the APT Padel Tower ?
OV : "Yes, it is a tournament which made the boom in Mexico and which led to the creation of the APT Padel Tower. I believed in Fabrice and he in me ... the world of padel must be very grateful to Fabrice Pastor. "
Change the padel in Mexico
SP: How did you manage to go from a simple player to a major player in padel ?
OV : "It happened like in a book. When I became passionate about padel, I saw all these young people, these ball collectors in Mexico who did not have the means to practice this sport. When I met the Minister of Sports Mr. Castillo I explained my concerns to him and we tried to change the padel in Mexico… I created the federation of Padel in Mexico and thanks to her, we can help young players economically "

SP: In your opinion, what is missing in Mexico to have more players on the international circuit?
OV: "A Fabrice Pastor is missing! There is a lack of tournaments and funding for players to go to competitions and gain international experience. Today thanks to the APT Padel Tour and Fabrice Pastor, players can participate in some tournaments on Mexican territory and for 2022, we hope to have more. "
SP: To end the interview, can you share with us an anecdote that is close to your heart?
OV: "This anecdote is of great importance to me on a personal level. Indeed, after having lived this experience I decided to continue working in the padel… In the main square of Metepec, in Mexico, I organized a social event where we set up a padel right in the Place Centrale. Many associations were invited as well as schools from the poorest districts of the city. The aim of the associations was to help young people from disadvantaged backgrounds… Throughout the week we introduced the padel at about 500 young. This week was very strong for me and today it still gives me this desire to help disadvantaged young people to practice padel ! "
For those who would like to see the interview in its entirety (in Spanish), it takes place just below:

Colombians love it padel ! So yes, we are not the best, but the main thing is to participate. You understood it, I am the chico who comes from Bogota and I intend to mark the padel of my imprint with Padel Magazine.