The wave padel sweeping across Europe is good present among our Scandinavian compatriots. Today, focus on Finland and more particularly Helsinki.
If you are passing through the "white city of the North", Padel Magazine selected 3 clubs for you to hit the ball on.
Open Padel Helsinki
This club composed of three fields of padel outdoor with carpets similar to the WPT is located in Lauttasaari, Helsinki.
The fields are equipped with competition equipment and benefit from first-rate outdoor conditions, including latest generation LEDs providing optimal lighting during night games. Artificial grass tracks (STX Supercourt blue to be precise) benefit from a very resistant playing surface with perfectly flat ground, and therefore no risk of false rebounds. And especially an interesting spacing between the courts, allowing that at each par-3 or par-4 the ball does not end up on the adjacent ground.
Possibility to book through Playtomic or directly on their website .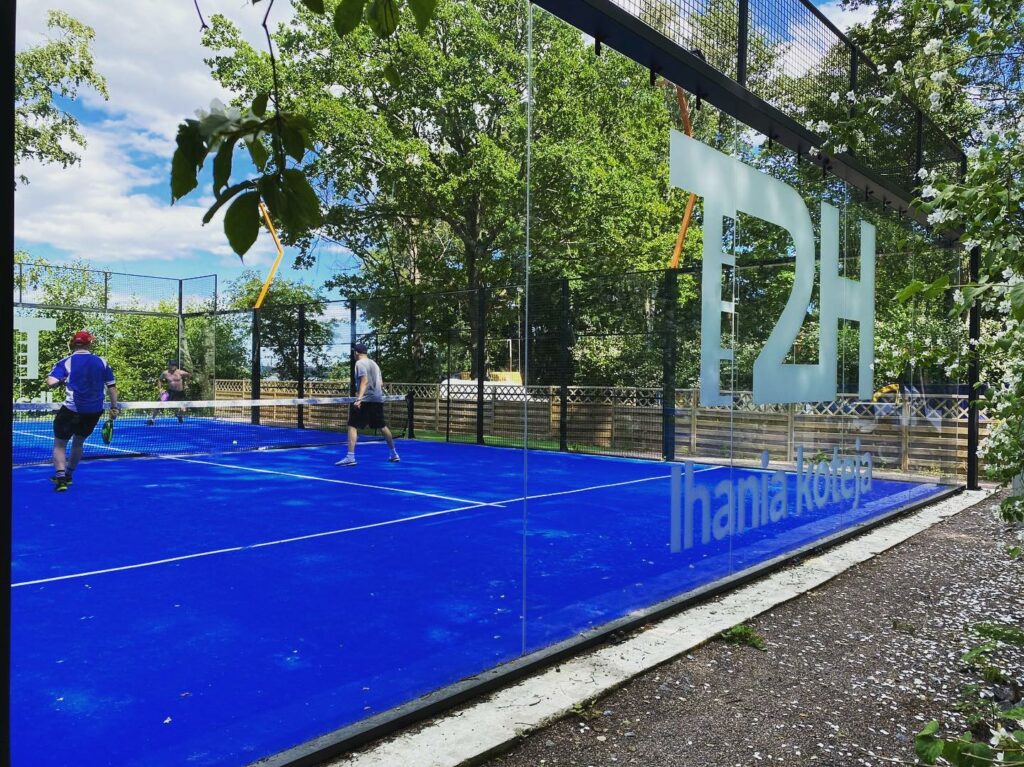 BESSPadel Sörnäinen
This club has 2 very good quality outdoor pitches. LED, possibility to rent equipment (pala, balls), the ProPadel Sörnäinen has very good infrastructure and guarantees you will have a great time on its courts. Also note, outside of the padel classic, the club offers the possibility of being able to organize business days, events or tournaments with friends, which is a real positive point.
Regarding the reservation, it happens directly on their site. For more information you can contact them via these contact details: piukku @ propadel.fi / + 358 50 548 14 84

The third club that we present to you today is the most unusual of all. Built within an old ice hockey enclosure, its setting will allow you to live a unique and unforgettable experience. With its 6 indoor pitches and bleachers, you will almost have the impression of playing a Master Final (with less TV broadcasting…).
From the most classic to the most unusual, this non-exhaustive list gives you an overview of the different places where you can practice padel in Helsinki.
If your ambition is to go there, take advantage!

Passionate about football, I discovered the padel in 2019. Since then, it's been crazy love with this sport to the point of abandoning my favorite sport.