Do you want to combine your holidays and your passion for the yellow ball? We have the perfect plan for you!
OuiSportSpirit offers tennis, beach tennis and padel tailor-made in Barcelona to make the most of it.
A 100% customizable course...
Choose the formula that best suits you, which can be for a weekend or a full week, alone, with family or friends. Come and enjoy an internship alongside English and French-speaking coaches, on a rhythm alternating matches and training.
The matches played against local players, and adapted to your level, are an opportunity for you to put into practice the technique and tactics learned during training. Throughout your internship, you will be accompanied by the French-speaking team of OSS, in charge of all the organization so that your only concern... is to have fun.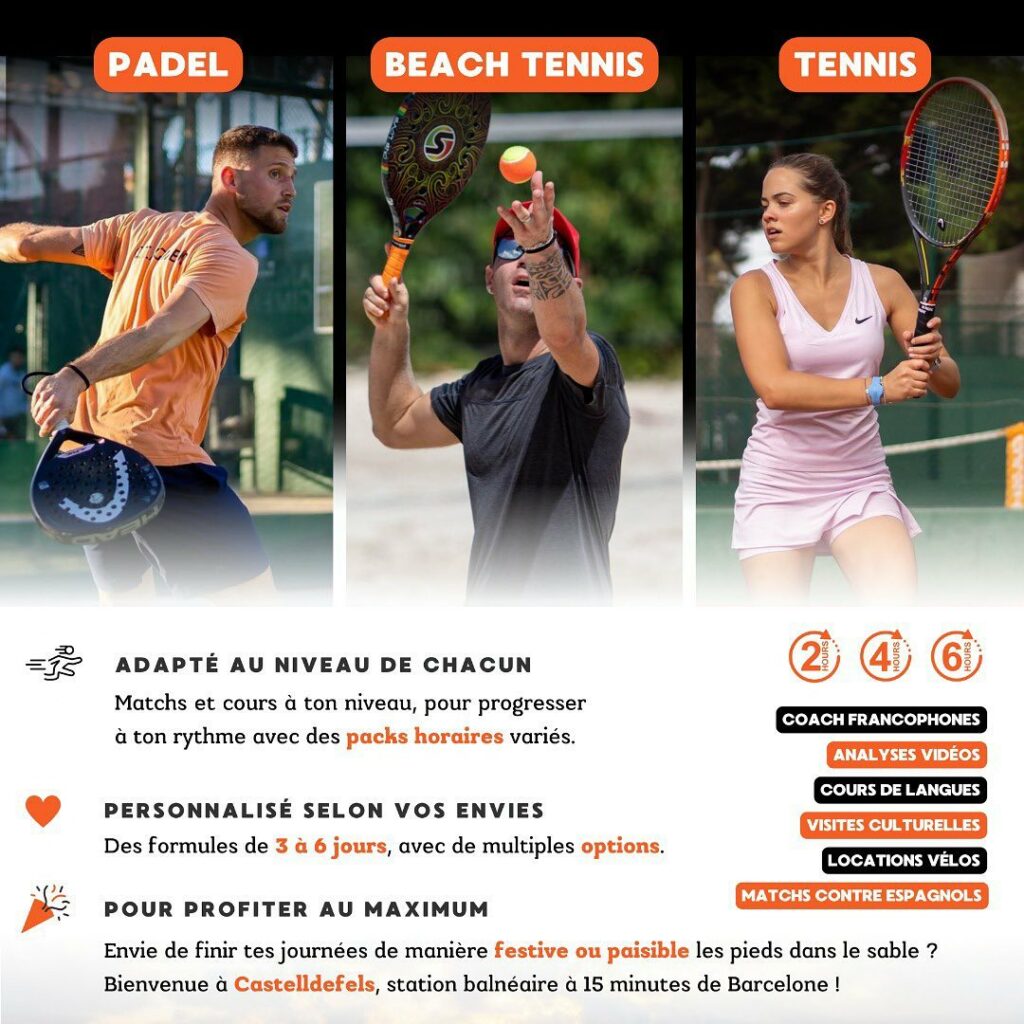 …To make the most of
Located in Castelldefels, a seaside resort 15 minutes from Barcelona, ​​OSS offers you an idyllic setting for peaceful or festive, but above all sporting holidays. Between two workouts, take a dip in the club's swimming pool, or walk a few meters to end the day with a drink in one of the many chiringuitos on the beach. For the most revelers, Barcelona is full of bars and nightclubs to have fun with friends at nightfall. You can also enjoy the cultural wealth offered by the Catalan capital, through its museums, concerts and various typical buildings.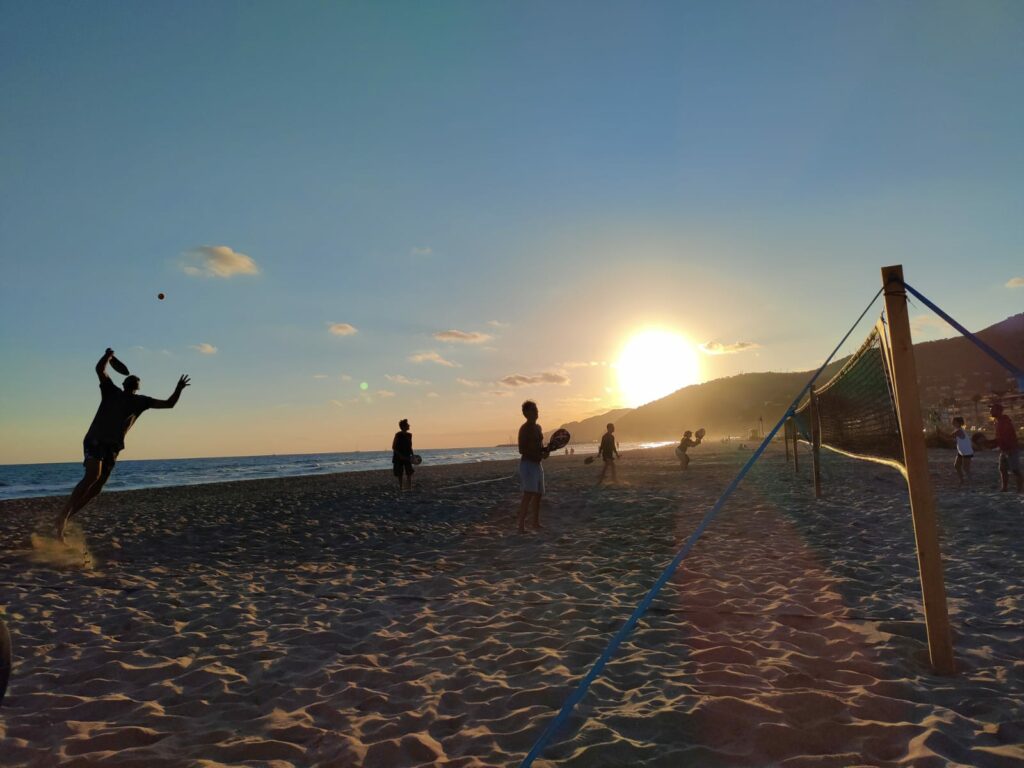 Your passion is not the padel or tennis, don't panic, Barcelona OSS offers sports and language courses in many sports (golf, horse riding, kitesurfing, dancing, football, basketball…):
Live your internship in the language of your choice, Spanish, English and even French.
And if you are not sporty, go there as a guide, Barcelona is also a source of relaxation, well-being, gastronomy, and cultural visits.
Website : www.ossbarcelone.com
Instagram: OSS Barcelona
Facebook: OSS Barcelona
Also follow all the news from OSS Barcelona on Padel Magazine
Tailor-made formulas for all ages ...
A program adapted to each member of the family
Questions about all internships in Barcelona?
info@ossbcn.com
+33 679381636
www.ossbarcelone.com
www.padelbarcelona.com
www.tennisbarcelona.com

Fan of padel and of Spanish origin, the padel runs through my veins. Very happy to share with you my passion through the world reference of padel : Padel Magazine.