There will be padel end of November in the land of Anjou!
Indeed from 26 to 28/11/2021 a P1000 will be held at Angers Tennis Club.
The opportunity for the best local but also national players to come and challenge each other on the slopes of this magnificent club.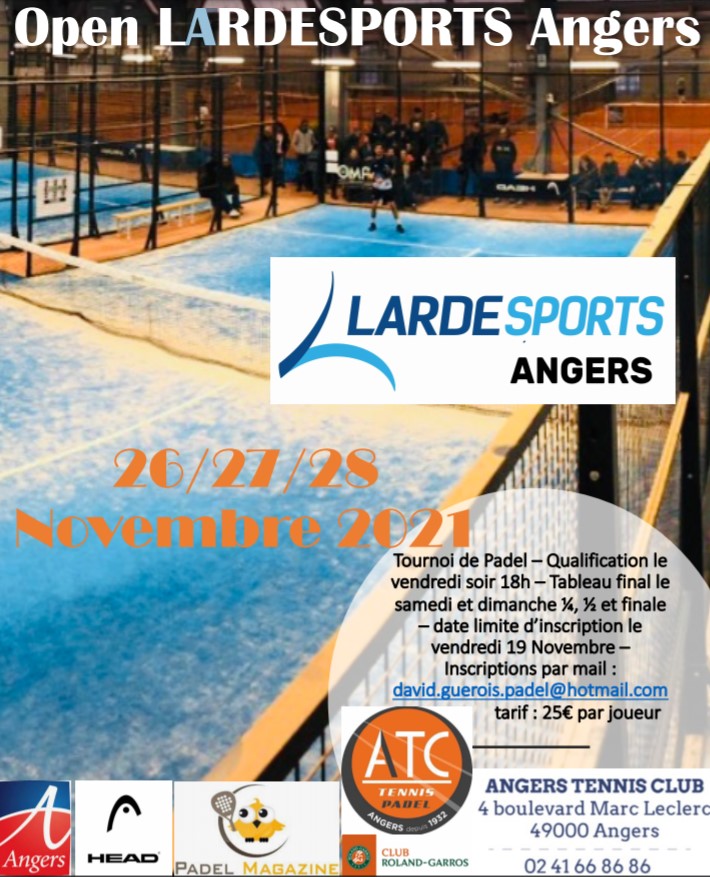 The tournament will start on Friday evening 18:00 p.m. with the qualifying matches.
From Saturday morning, the matches of the final table will be played with the 1/2 and the final on Sunday.
Registrations are already open and will be accepted until Friday, November 19.
They will be sent by email to the following address, david.guerois.padel@ hotmail.com
Price: 25 Euros / player

Fan of padel and of Spanish origin, the padel runs through my veins. Very happy to share with you my passion through the world reference of padel : Padel Magazine.