Discover the results of the round of XNUMX of the FFT Padel P2000 Tour des Pyramides, with the victory of Britos / Inzerillo against Bergeron / Tison.
An incredible match
We were looking forward to it, it was on paper THE afternoon game.
A titanic clash between two exceptional pairs.
On the one hand the numbers 1, Benjamin Tison and Johan Bergeron and on the other the Argentinian Andres Britos and the local Jérôme Inzerillo.
After nearly two hours of a game of great intensity, it is the Franco - Argentinian pair who managed to win against the winners of the P2000 of Perpignan.
Andres Britos ignited the track with his energy and Jerome, in front of his audience, delivered a very solid performance.
Final score: 6/4 - 3/6 - 6/4
Here are the results of the other matches, with two more surprises, first of all the victory of De Meyer / Vanbauce against Pequery / Ritz, but also that of Fouré / Garcia against Lopes / Authier! Be careful, young people are getting noticed on this P2000!
Peyrou Jean Thomas - Maigret Adrien / Cancel Ludovic - Youngest crane: 6/2 - 6/2
Ritz Jeremy - Pequery Jean Michel / By Meyer Dorian - Vanbauce Thomas : 6/7 - 6 / 2- 6/2
Fouré Lilian - Garcia Jeremy / Lopes Justin - Authier François: 7/6 - 6/2
Bastien Blanqué - Thomas Leygue / Manuel Vives - Julien Seurin: 6/3 - 6/4
Jeremy Scatena - Torre Eduardo / Auradou Yann - Valsot Florian: 7/6 - 6/4
Loic Le Panse - Simon Boisse / Ramillette Alejandro - Henry Christophe : 6/3 - 6/4.
Moreau Max - Saenz De Navarrete Victor / Sanchez Norman - Joulot Benjamin: 6/2 - 6/3
The quarter-finals are played at the end of the afternoon. Here are the posters:
Maigret / Peyrou vs De Meyer / Vanbauce
Fouré / Garcia vs Blanqué / Leygue
Scatena / Torre vs Henry / Ramillete
Inzerillo / Britos vs Moreau / Saenz
To follow the matches a single address, it happens just below!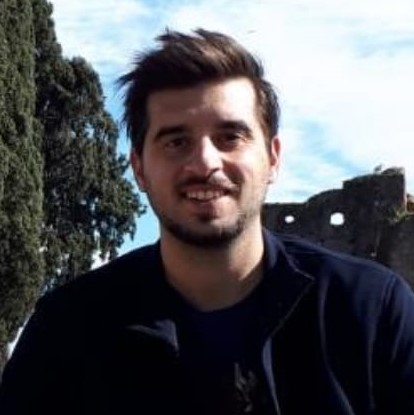 Fan of padel and of Spanish origin, the padel runs through my veins. Very happy to share with you my passion through the world reference of padel : Padel Magazine.