If you can't come to Sucy this weekend to attend this first big meeting of the season, don't worry, we haven't forgotten you.
Saturday morning first round
The first matches are in full swing and the level of play is there this Saturday morning.
In the ladies
On the central court took place a very close match which set the tone for this first day of the final table.
Elise David-Bordier and his partner Charlyne Tonda faced Marine Fontaine and Nastasia Boitier Legourd. It was the latter who won the battle by a score of 7-5 / 6-4.
On track number 3 it is the pair composed of Gracia Radovanovic et Marie Amelie Dardaine who won 6-3 / 6-2 against Emma Galfre and Lucie Allison.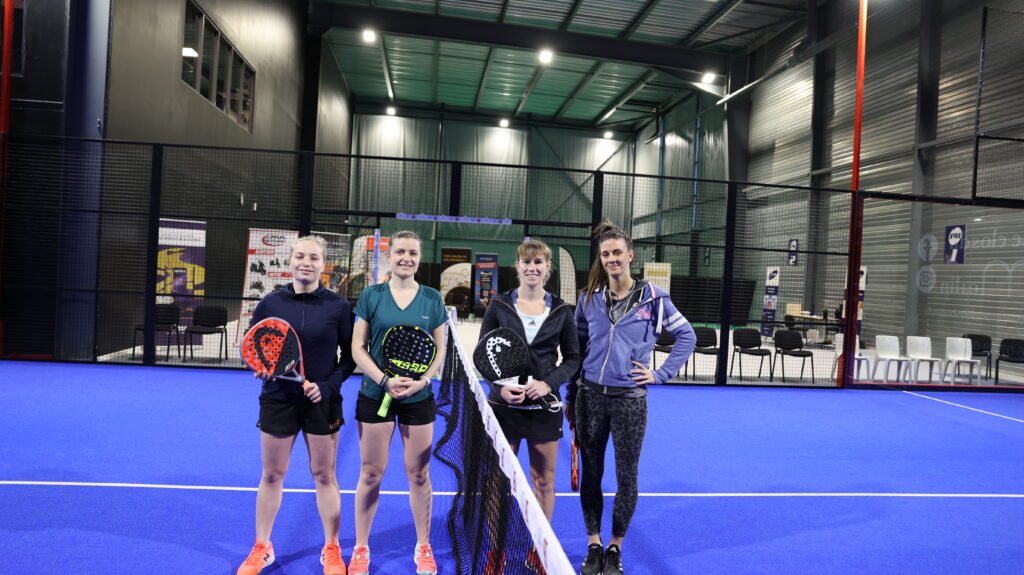 Right next to it was the encounter between Mathilde Mattei – Karine Terminet and the solids Jennifer Denecheau et Manon Tonda.
Very comfortable, the latter won 6-2 / 6-2 and obtained their entry ticket for the rest of the adventure.
And to conclude this first round among the ladies, these are Priscilla Heise and Oceane Kik who after a very tight first set manage to overcome the pair composed of Nada Majdoubi and Adeline Nadal.
Among the Gentlemen
The match between Clement Geens – Jerome Peeters et Baptiste Moura/Jeremy Garcia was also broadcast live on the Youtube page of Padel Magazine
The latter lost to their rivals of the day 6-1 / 6-2.
On track number 6 it was the turn of Maxime Forcin and his partner Marc Durieux to enter the scene. They faced the pair Thomas Cazes Carreres – Jean Noel Insausti and won with the score of 6-3 / 6-3.
Friday
This Friday, the group matches were held.
Here are the results for the male category
Among the ladies here are the results of the day
Saturday programming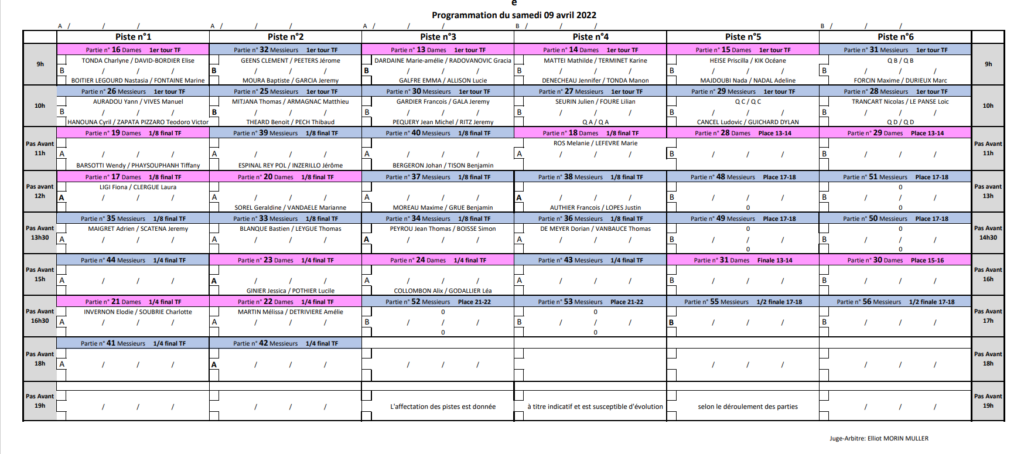 All the matches that will be played on the center court (track 1) will be broadcast on the Youtube page de Padel Magazine
Follow the live
Center field
2 Land

Fan of padel and of Spanish origin, the padel runs through my veins. Very happy to share with you my passion through the world reference of padel : Padel Magazine.