The new captain of the French men's team Pablo Ayma talks about his new role during the P2000 in Perpignan.
"The wealth of padel French"
For me, it's a new adventure as captain of the French men's team. I am obviously very happy to be able to see the French players. We can clearly see that they are all increasingly present on the international scene.
Since the start of the tournament, we have been well aware of the richness of the padel French. And yet, not all the best French players are present.
We should have a meeting with an extended French team at the end of September, although the date has yet to be confirmed. This will be an important step before the next international championships next November.
"I come with a fresh eye"
In this FFT Padel Tour, I take notes. I try to analyze the many pairs present. I arrive with a fresh eye, without any a priori. All players have their chance. There are no teams already formed. These next few weeks are going to be very important with the many tournaments in France and abroad.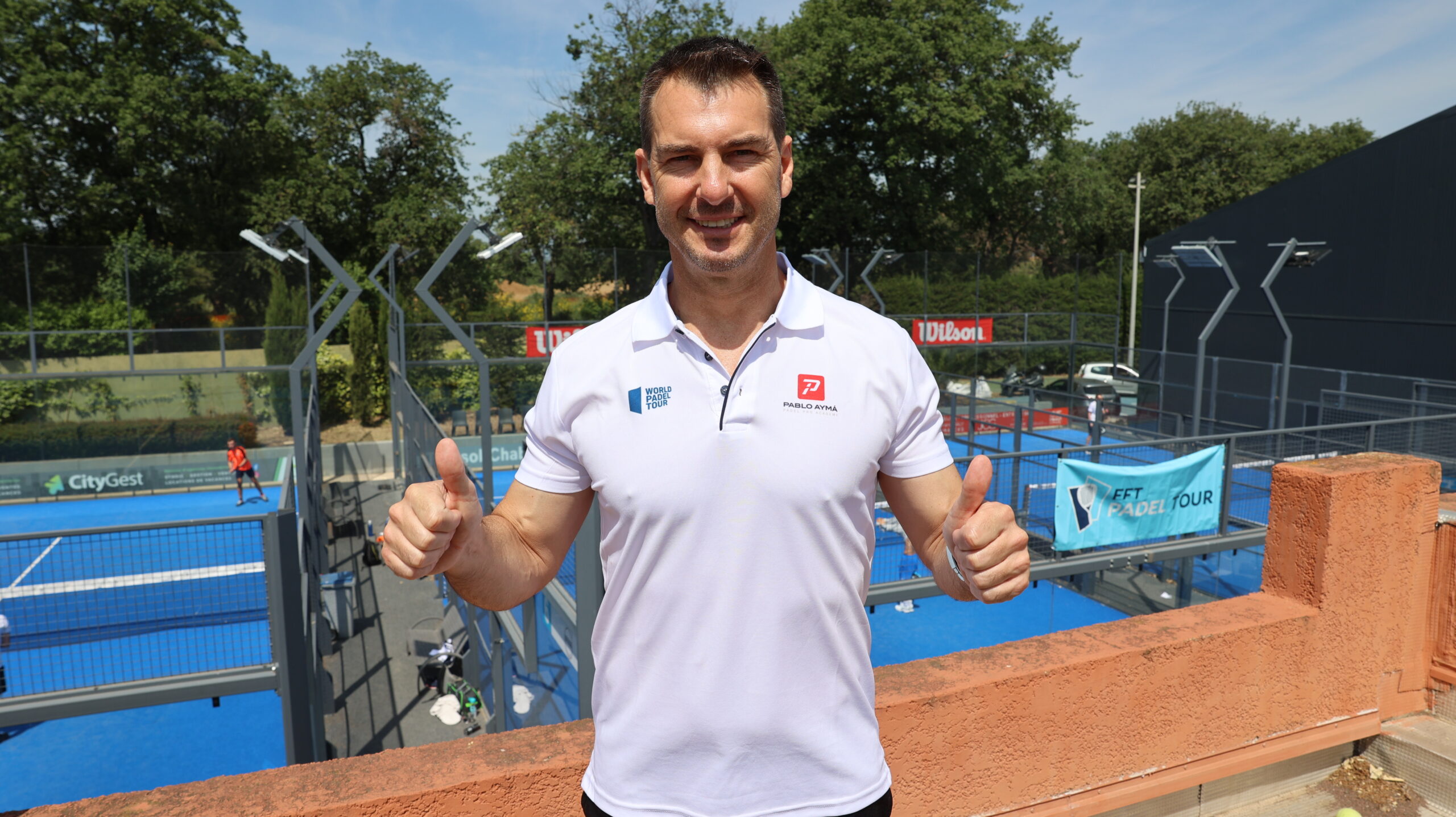 "increasing competition"
I understand that there is a wait and so much the better. We will try to work with the players to precisely try to go even further.
Today, Spain and Argentina dominate the padel professional. We have to face the facts: our ambition is to grab a 3rd place at the worlds and become the second European nation.
But be careful, the padel is growing all over the world. We think of Brazil and Italy, but we could name Portugal, Sweden or even Belgium. These are nations that organize themselves and also want to access the most beautiful places.
"The language barrier will not be an obstacle"
I don't speak French, but I speak English. Many players speak Spanish. And then I ask for a little time to master a little French because I'm starting from 0. On the other hand, the language barrier should not be an obstacle. We all speak the same language padel. We will be able to talk technique, tactics, strategy with all the players. It's up to me to adapt too.

Franck Binisti discovers the padel at the Club des Pyramides in 2009 in the Paris region. Since padel is part of his life. You often see him touring France going to cover the major events of padel French.