La Padel Business League continues its development throughout France. Gaël Danic, former professional footballer and founder of Rennes club Breizh Padel is delighted with this new collaboration.
Gaël explains the reasons for his rapprochement with the PBL.
Breizh Padel : a qualification that will take place in Rennes!
"We were contacted to find out if we agreed to host Rennes, a stage of the 2nd edition of the championship which will start in May.
The idea is to organize a national tournament dedicated to companies. The qualifications are done in each center selected beforehand and the winners meet to play the final phases.
And it's obviously a very good thing for us to take part in the adventure with the PBL. We have seen that the first edition had already been very popular. The second promises to be even more exciting."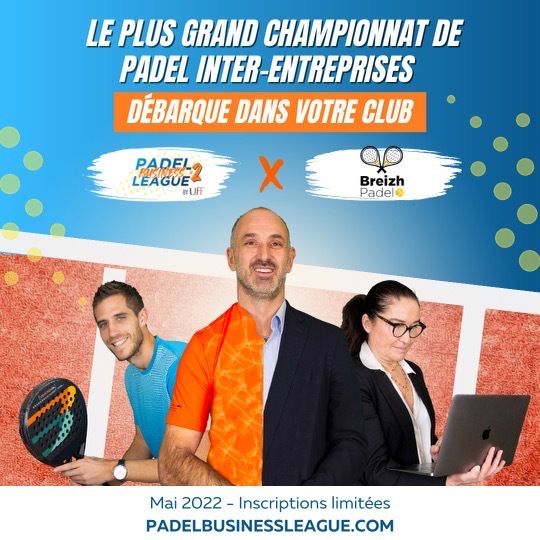 Mutual interests for the good of our sport
"We want to work with the PBL, because we agree with it in the spirit and in its objectives:
For companies, this can bring a group together in a more fun way than meetings can, while bringing a spirit of competition.
Meet, through matches, other companies and why not discuss possible collaborations.
For Breizh Padel this allows us to be better known because we have only been open for 9 months. We also provide an additional service to our customers.
And then an important element for a club: without being demagoguery, it can be of interest to fill our pitches during so-called off-peak hours. The main and common idea is to promote this ultra-playful, ultra-innovative sport as much as possible and to bring it into the mainstream."

Franck Binisti discovers the padel at the Club des Pyramides in 2009 in the Paris region. Since padel is part of his life. You often see him touring France going to cover the major events of padel French.