Padel Buzz - Padel buzz is one of the most searched twitter accounts!

Yes, Padel Buzz goes beyond our borders and is considered the 7e page most consulted internationally. Good news when you know that Padel Buzz only has 1 year.
Thanks to padel journalist Padel Aboslute for rating this great performance.
By the end of the year, Padel Buzz and your faithful servant Jean-Marc Herard promises you surprises, a Padel Buzz space for padel fans, in short that good!
Viva el padel!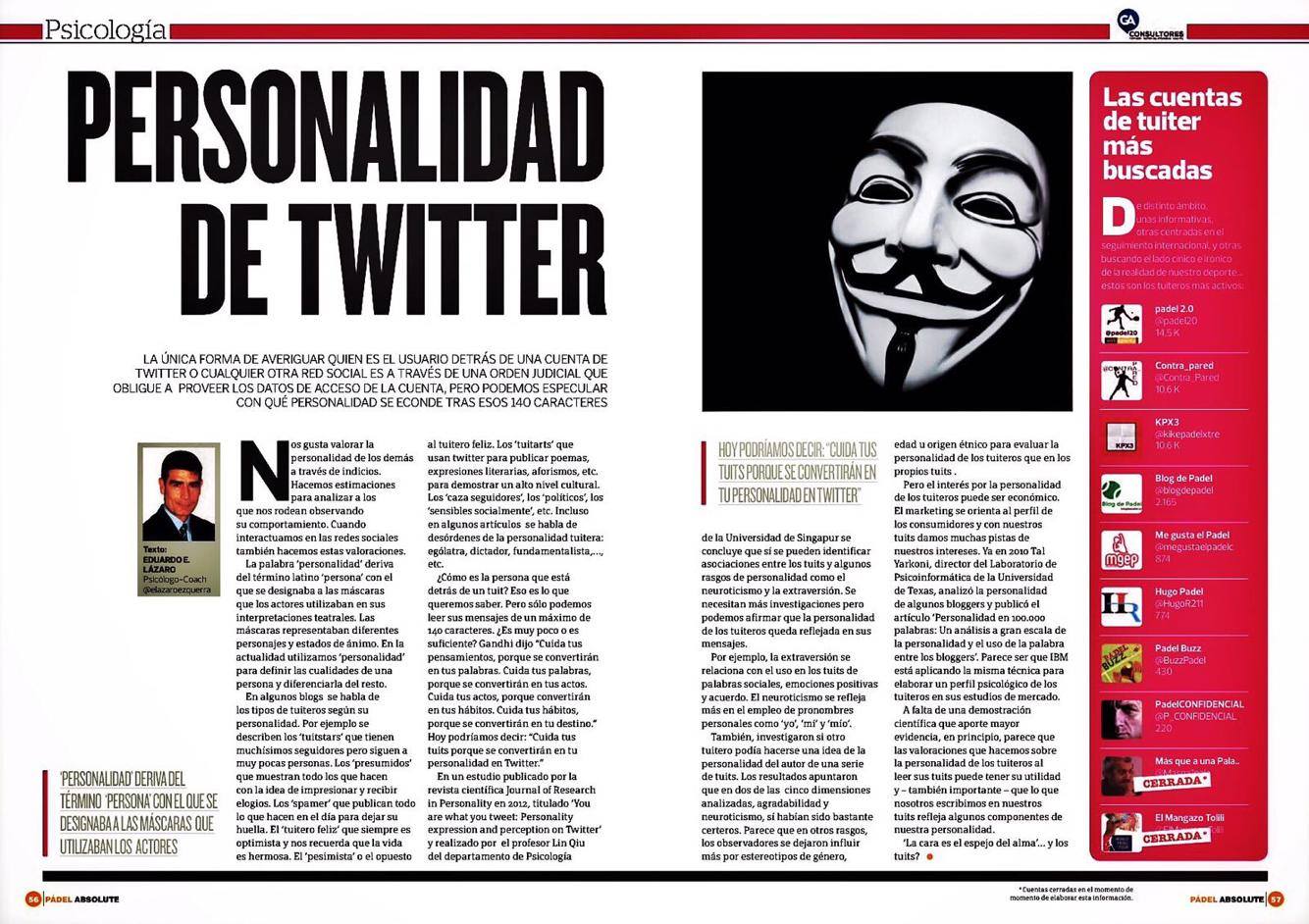 Jean-Marc Herard is the chronicler Padel Magazine internationally. The Barcelona resident offers us a more international vision of padel, notably with his Padel Buzz column. JMH is the scanner of the world padel.