Registration for the November 23 tournament is officially open at the Padel Club Bois d'Arcy. This time the club offers a P500 Man. Depending on the number of teams present on the tournament we will probably organize chickens on Friday night, the final table and the ranking matches will take place all day Saturday thank you to organize according to this schedule.
Registrations are now only online via a form that is very easy to use, just click on the following link and fill in the requested information.
To validate your registration, please send us the rules of the tournament before the registration deadline. If no payment is given before the registration deadline, the teams in question will be placed on the waiting list. You can pay for the tournament either on site at the Padel Club or by check / transfer.
RIB: 10207 00071 22210105654 67
IBAN: FR76 1020 7000 7122 2101 0565 467
Men's tournament registration link: http://bit.do/04p250
Do not hesitate to come back to us for any questions.
See you soon on the courts,
The Padel Club team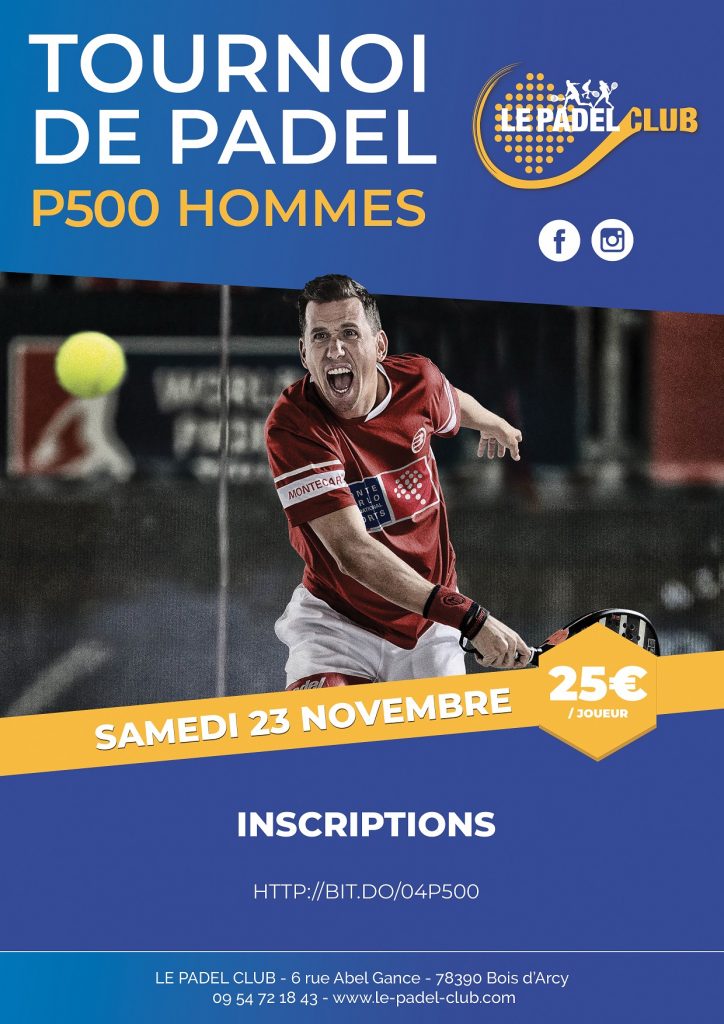 Franck Binisti discovers the padel at the Pyramid Club in 2009 in the Paris region. Since then padel is part of his life. You often see him touring France by going to cover the big French paddle events.