As we told you repeatedly, the padel is experiencing a meteoric rise on Italian soil and it does not stop!
Liguria in full swing
The growth of padel affects almost all of Italy. Whether in terms of clubs or pitches for example, it is the whole sphere padel which is evolving exponentially among our transalpine neighbors. But what importance to attribute to these announcements, without figures, without statistical data? Hence the interest of sharing with you a little insight into the situation of padel in Italy, according to different regions.
Lombardy: 170 clubs for 475 pitches
Lazio: 399 clubs for 1203 pitches
Sicily: 182 clubs for 454 pitches
Piedmont: 127 clubs for 296 pitches
Emilia Romagna: 117 clubs for 274 pitches
Liguria 52 clubs and 106 pitches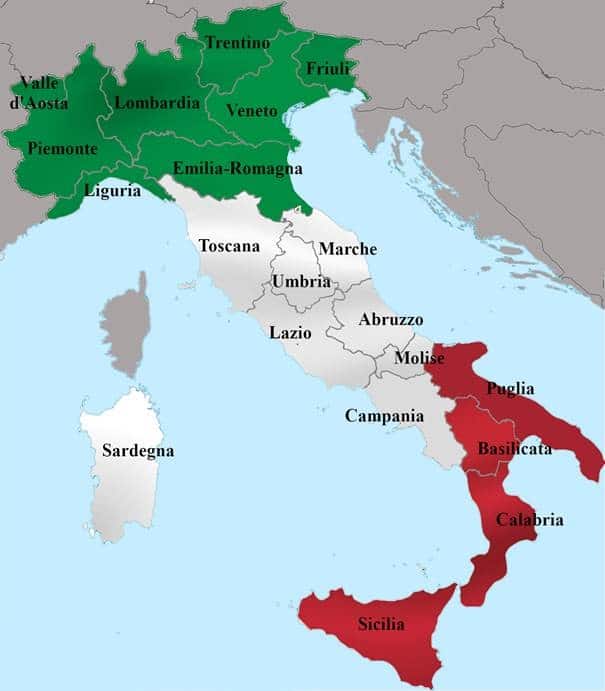 If we carry out a brief analysis, we can see very clearly that the heart of the padel Italian beats notably in Lazio, Lombardy and Sicily. However, looking at the case of Liguria, it turns out that the figures provided, which at first glance seem insignificant, are in fact revealing of the "padelmania"That Italy knows.
According to data from the website of Mr Padel Paddle, at the end of 2020 we had 20 clubs and 36 courts in Liguria, while the situation current brings us to 52 clubs and 106 courts, an increase of 190% in terms of the number of courts / pitches. To go further in our analysis, we can see that 31% of the region's facilities are located in the capital: the province of Genoa, which leads with 16 clubs and 30 pitches and ahead of Savona (14 clubs; 20 pitches), Imperia (12 clubs; 34 pitches). La Spezia is at the back of the pack with 10 clubs and 22 pitches. The municipality of Genoa ranks 10th in terms of the number of practitioners at the national level, and these are the cities of Rome and Milan which monopolize the first places of this ranking.
Le padel Italian seems to have no limits anymore and now the question would rather be: will this development experience a slack in the months / years to come or on the contrary will it continue to explode exponentially ?

Passionate about football, I discovered the padel in 2019. Since then, it's been crazy love with this sport to the point of abandoning my favorite sport.