Padel Riviera Mougins fêtera sa première année dans 3 jours précisément. L'heure pour le club de faire un bilan et d'annoncer un week-end de gala le 18 et 19 février prochain.
Frédéric Gardet tells us everything.
A rich program that promises to be ...
The February 10 will be the D-day, but the club will be celebrating its 2 anniversary weeks later by a P250-sanctioned ladies and gentlemen tournament and the coming of the world premiere: Alejandra Salazar and Marta Marrero.
Une exhibition de qualité sera organisée pour l'occasion puisque les numéros unes mondiales joueront face à Aitor Garcia (n°127 du World Padel Tour) et el profesor du club Maxime Moreau.
A VIP hen will also raise funds via a raffle for the association "smiles and sharing"
"A very positive balance sheet"
Our first assessment is very satisfactory because we have noticed a large enthusiasm around the padel of the last times. Our club is riding this beautiful flight of the sport. Every month we increase our membership. We also offer quality services and players realize with monthly entertainment ...
Novelties
Recently, we joined the team, a top French player, Maxime Moreau, French 3 padel. He takes care of the sports part, lessons, competitions and statues.
This year we will also open a restaurant with the arrival of a chef to establish a map suitable for all clienteles.
Partners
We have also signed several partnerships with large companies and hotels (fitlane, decathlon, hotel mas candille, gatorade) to publicize our sport and our club.
Since January we offer all-inclusive trips to Senegal in Saly in a beautiful complex with padel court, swimming pool, 5 football, and luxury villa accommodation and tourist circuit.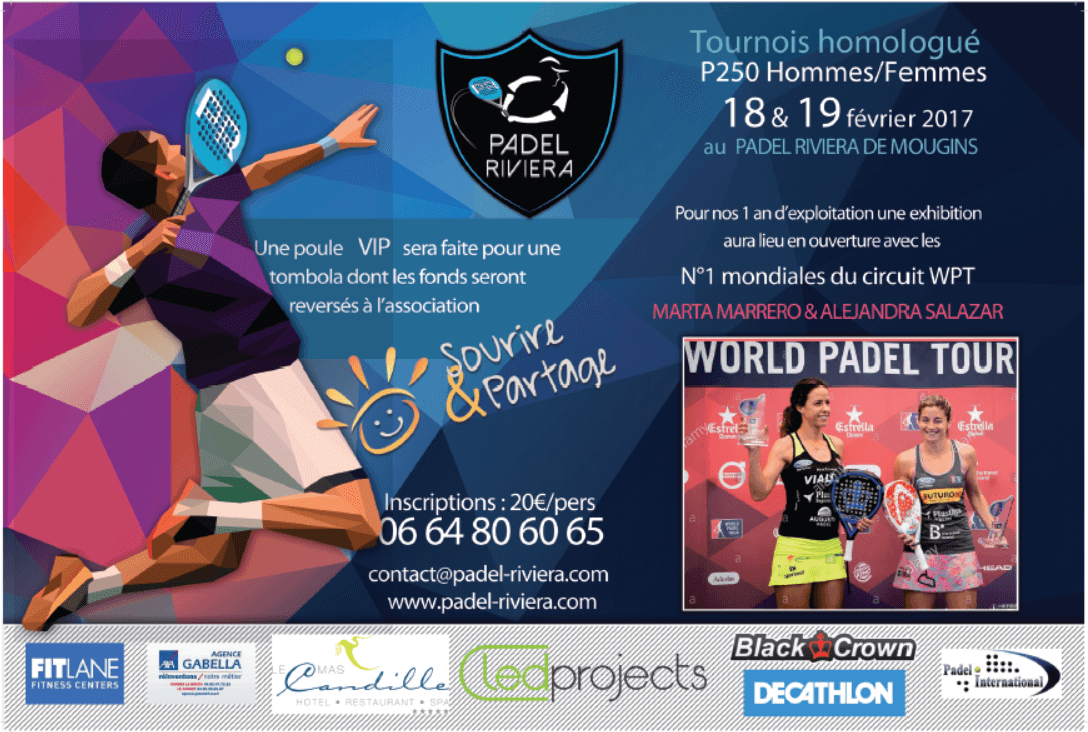 Franck Binisti discovers the padel at the Pyramid Club in 2009 in the Paris region. Since then padel is part of his life. You often see him touring France by going to cover the big French paddle events.