The love story between Zlatan Ibrahimovic and the city of Milan no longer needs to be demonstrated.
After 3 seasons from 2006 to 2009 with the Interists followed by an express stint at AC Milan in 2010, the second major club in the Lombard city, it was only natural that in 2020 the Swede decided to return to the Rossoneri.
Back in Italy, he has been evolving for more than a year in the pretty Italian city and this year he has decided to leave his mark there.
A lover of padel
If you thought the footballer only had eyes for the round ball, think again because on several occasions the native of Malmö has already mentioned his love for karate, a sport he practiced for many years.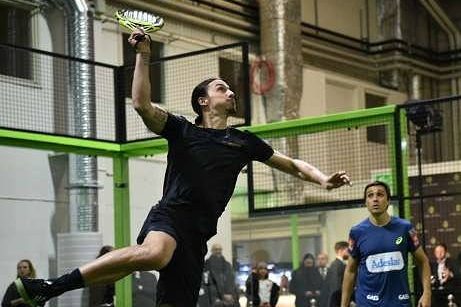 But for a few years now, we can see that Zlatan has abandoned the kimono for the pala.
Such a fan of this sport that he even launched the "Padel Zenter" in Sweden, a huge club that has already caused a lot of talk.
Un Padel Center in Milan
Given the success of its enclosure in Sweden, a new center is ready to emerge in the coming months and it will be in Milan that local aficionados will be able to play pala.
It's through the account Instagram of Padel Zenter the news has been made official.
Work is already underway for an opening in 2022.
The precise date is still unknown but one thing is certain, if its construction is not delayed due to shortages of raw materials or various delays in the delivery of equipment, in a few months the Milanese will be able to enjoy a new high-level center. .

Team Padel Magazine tries to offer you since 2013 the best of padel, but also surveys, analyzes to try to understand the world of padel. From the game to the politics of our sport, Padel Magazine is at your service.