Among the pairs of legends of the padel international, we will remember the association between Paquito Navarro and Sanyo Gutiérrez, which had made many fans dream.
Memorable pairs
Among the pairs that have marked the history of padel we necessarily remember Fernando Belasteguin et Juan Martin Diaz who have managed to maintain their first place in the world for 13 years in a row from 2002.
It goes without saying that these two exceptional players have left their mark on this sport forever through the talent and complementarity that emerged from their union.
Another pair that has marked its time is of course the one made up of Sebastian Nerone et Gaby Reca.
The two Argentines had their moment of glory by proclaiming themselves world number 1 just before Bela and Juan Martin hit the track to take it all. Before them, Gattiker and Lasaigues had marked their time ...
Today, we are focusing on a duo that had everything to do very badly for a long time but which ultimately only lasted two seasons. The collaboration between Navarro and Gutiérrez was short enough but still long enough to offer great moments to the fans.
Paquito - Sanyo, a shocking duo
Their story began in 2016, when the Spaniard and Argentina decided to join forces to overcome the number 1s of the moment: Bela and Lima.
And the good results were quickly felt because from their second competition together, at the Valence Master, they were managed to bring down the numbers 1in the semi final, at the same time winning their entry ticket for their first final. Winners of Maxi Sanchez and Mati Diaz, they won their very first title together!
In addition to another title at La Nucia, Paquito and Sanyo that same year won the Final Master against Lamperti and Mieres 6-3 / 6-4 thus taking second place in the world rankings just behind the monsters Bela and Lima.
In 2017 they decided to continue the adventure together and the results were always there.
The ardor of the Andalusian and the magic of the Argentinian made this pair a formidable team that could seriously claim the title of number 1. They did not lack much to get there.
However, the opposing characters of these two players eventually pushed them apart, causing their separation.
We leave you below a small extract of what these two phenomena could achieve when they were brought together!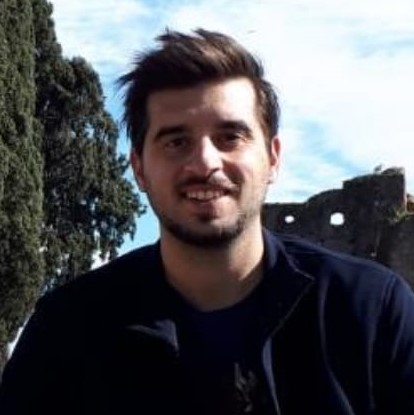 Fan of padel and of Spanish origin, the padel runs through my veins. Very happy to share with you my passion through the world reference of padel : Padel Magazine.