Le « Paris Premier Padel Major » will be organized at Roland-Garros stadium from July 11 to 17, 2022.
With this event considered a "Grand Slam" of padel, the highest tournament category on the circuit, Premier Padel will make it possible to increase the promotion of this sport throughout the world.
The most beautiful window display
Le padel at Roland-Garros, can you imagine a better showcase for developing this sport?
Luigi Carraro, the President of the International Federation of Padel, moreover himself indicated it to our microphones during the first test of Premier Padel in Qatar:Le padel at Roland-Garros, it will be the most incredible of competitions. In terms of visibility, we certainly couldn't do better".
Calendar and organizations
The qualifying draw will take place on July 10 and 11.
The qualifications include 32 teams for 8 qualifying places for the main draw.
The main tournament begins on July 11. Note that the final will take place this time on Sunday (July 17) unlike the Premier Padel Qatar Major from last March.
We will have in this main draw 56 teams:
44 admitted directly
8 from qualifying
4 wild-cards
We remember that during the tournament in Qatar, 3 wild-cards had been given to the Qataris and one to the French pair Inzérillo / Maigret. Will we then have 3 French pairs in the main draw in Paris?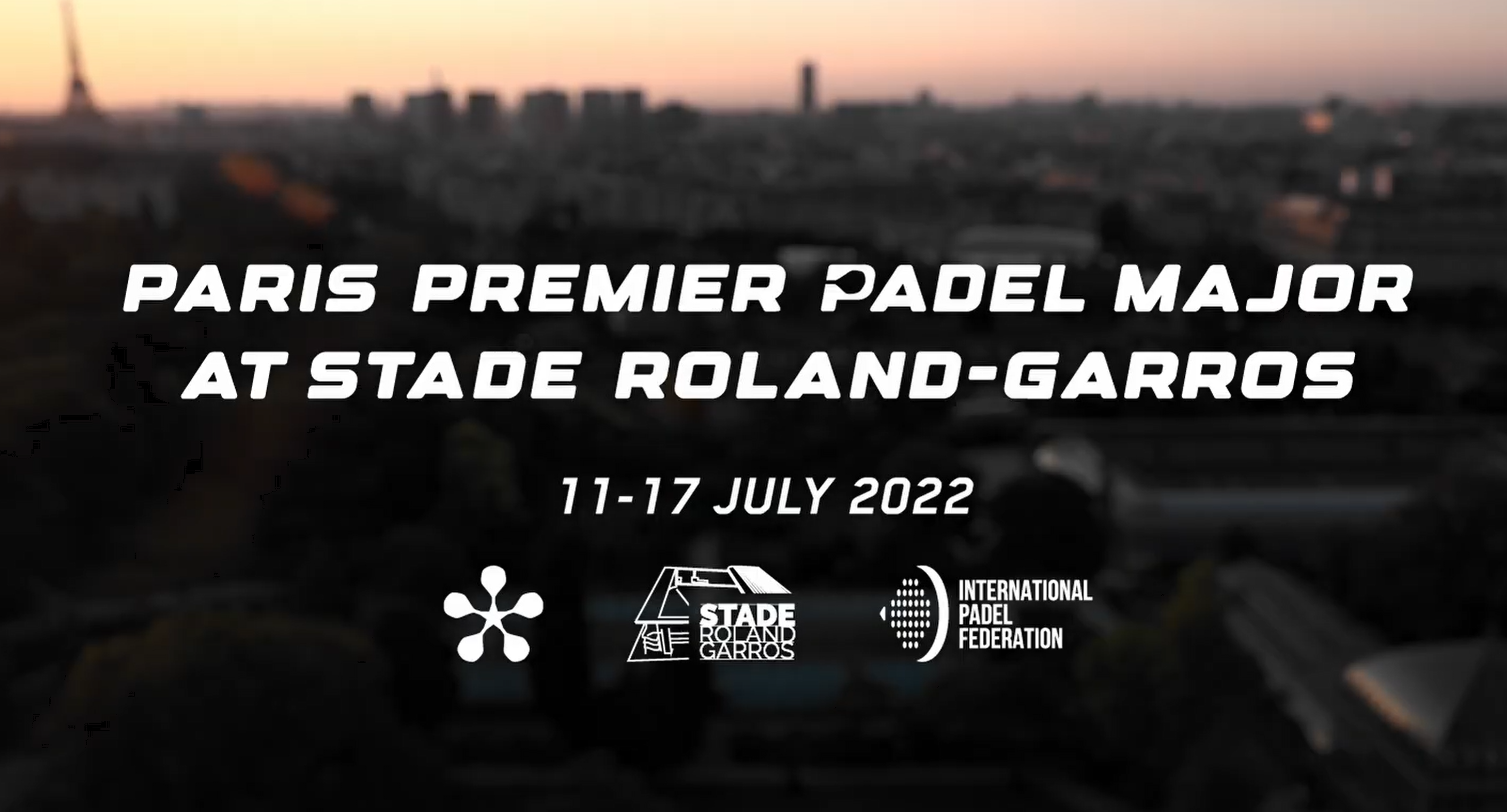 A ladies' exhibition tournament
The ladies will not be forgotten, since we will have an exhibition tournament which will bring together 16 ladies pairs.
The objective is to offer a female "major" from 2023 at the Roland-Garros Stadium.
Points and Prizes
As for all the "Major", the « Paris Premier Padel Major " attributed to :
2 points to the winners
a record endowment (€525)
6 pitches with a pitch of padel
The French Tennis Federation announces that 6 courts will be equipped with a tennis court. padel.
This is the famous Philippe-Chatrier court and its more than 15.000 seats, courts n°2, 3, 4, 5 and 6.
The " Paris Premier Padel Major will be broadcast in France by the group beIN SPORTS.

Franck Binisti discovers the padel at the Club des Pyramides in 2009 in the Paris region. Since padel is part of his life. You often see him touring France going to cover the major events of padel French.