Jean-Loup, 61, lives in Pechbusque, in the southern suburbs of Toulouse. He and his wife Sylvie attended the thriller match between Belasteguin / Coello and Cepero / Lijo this Thursday (victory in three sets for the first): "I play padel for two years, after at least three decades of tennis, tells us Jean-Loup. I play Padel Tolosa, most often with work colleagues, once a week. I quit tennis because I find the padel more fun, more fun.
Sylvie doesn't play (yet?) but she finds the matches at the Palais des Sports "very spectacular", even if she doesn't completely measure the difference with the fans: "I've never seen my husband play, but I doubt the difference," she smiles. "I tried once in a campsite where we were, near Argelès, it's true that it's very fun".
Jean-Loup doesn't have a particular favorite pair, but wasn't particularly drawn to track 2 by the presence of ''Bela'': "I especially wanted to see Arturo (Coello) play: he's very impressive . But their opponents don't play him too much, they fear him. I saw him on TV during the Marbella Masters, he has incredible smash strength, even on the backhands".
"The fact that there are rebounds almost everywhere, it changes tennis, which is played a lot in power, whereas in padel, you have to place the ball intelligently. We see it very well in the women's matches, like the one we saw before [the victory of Sanchez/Josemaria against Collombon/Castello] who are less powerful and therefore play a lot of strategy. It's like in women's football, they have more time, it makes for a more fluid game. It's very nice to see that. »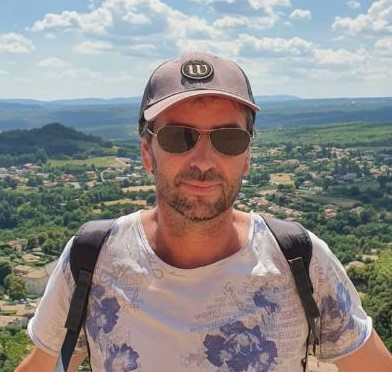 After 40 years of tennis, Jérôme falls into the pot of padel in 2018. Since then, he thinks about it every morning while shaving… but never shaves pala in hand! Journalist in Alsace, he has no other ambition than to share his passion with you, whether you speak French, Italian, Spanish or English.