Monday obliges, the spectators are less numerous than Sunday on the bleachers of 4Padel of Colombiers. But one of them enjoys and does not lose a crumb of the magnificent matches of preview of Human Padel Open : José, 58, from Sainte-Croix-Volvestre (Ariège). He tells us about his new passion.
"I discovered the padel three years ago, I'm here and it's a privilege to be so close to such players, to be able to observe the effects, the power. It's already very good on TV, but to be close, like here, it's really different and even better.
"I play twice a week"
I started on padel at 55, i try to play twice a week. Initially, I was a Basque pelota player. As I now live two-thirds of the time in Portugal, I cannot practice pelota. So some visiting friends gave me a racket of padel : I started like that and I find this sport great. I don't compete yet, but I'm starting to do internal tournaments in my club.
And when I am here in my village of Sainte-Croix-Volvestre, I try to convert to padel players from the local tennis club. Everyone likes it a lot, even among girls or young people. The next step is maybe the construction of at least one track in this club, it would be perfect. The advantage of Portugal is that renting land is cheaper than here. »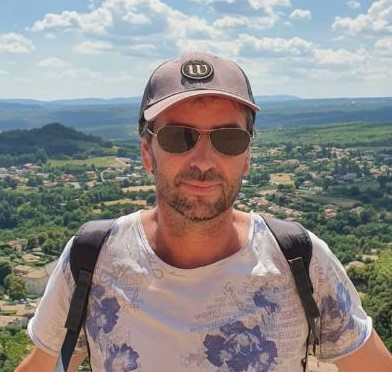 After 40 years of tennis, Jérôme falls into the pot of padel in 2018. Since then, he thinks about it every morning while shaving… but never shaves pala in hand! Journalist in Alsace, he has no other ambition than to share his passion with you, whether you speak French, Italian, Spanish or English.