In the boiling public of the fiery match between Galan / Lebron and Capra / Sanchez, were two thirty-year-olds from Barcelona: Antton (on the left in the photo), 36, a Basque from Bayonne, and Matthieu, 39, a native of Nancy. "We are here thanks to Robin Haziza [the tournament director], a good friend of ours, who kindly invited us. We came for the love of padel too, of course," says Antton.
Retraining footballer
"I am a footballer in retraining, I knew Robin while playing football and it was he who transmitted to us the taste for padel 3 or 4 years ago, in Barcelona where we all live. I'm still a soccer player, but approaching my forties, I'm starting to give priority little by little to padel, because it's great, even if I'm very modest on my level. »
For both of them, is seeing matches of the best in the world a first? "Yes," they answer in chorus. Antton adds that "seeing the world's best play in real life is magnificent", Matthieu considers this "spectacular and very impressive. Seeing the girls play this morning was already great fun, but the men are incredible".
"You have to watch the girls play"
For Antton, "someone who loves padel and wants to understand this sport must watch the girls play, because they play a padel human… The guys are so talented that they practice a padel 3.0, they invent mind-blowing things".
Both confess that they had a weakness for Maxi Sanchez and Lucho Capra, finally beaten 7/5 to 3e set by the world No. 1, this Friday. "Lebron and Galan are the big favourites, continues Matthieu… The first two sets were incredible and I thought there was a way for the Argentinians to go for the victory. But maybe they were a little below psychologically. "When it was necessary, Galan and Lebron were there and still supported a blow. It remains the world No. 1, there's no secret. ".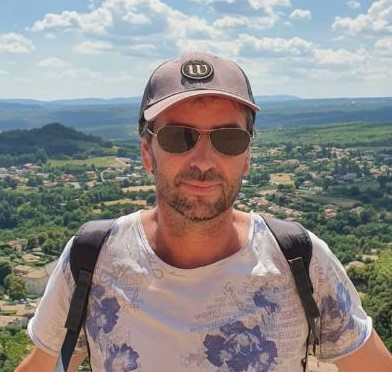 After 40 years of tennis, Jérôme falls into the pot of padel in 2018. Since then, he thinks about it every morning while shaving… but never shaves pala in hand! Journalist in Alsace, he has no other ambition than to share his passion with you, whether you speak French, Italian, Spanish or English.