Pascal Piriou, the President of the Ligue de Bretagne tells us about the development of the padel in his region and looks back on his history with this growing sport.
My story with the padel
It started in 2016. I was President of the Concarneau Tennis Club and I launched the idea of ​​putting padel in the club. And a year later, we found ourselves with these two tracks.
Why ?
For twenty years now, I have traveled to support France during Davis Cup competitions. And one day on this occasion, in Italy, I met a person from the French Tennis Federation who submitted to me the idea of ​​putting padel in Concarneau.
At first I didn't really understand, I thought she was talking to me about stand-up paddle! The error was frequent at the time but things have evolved well in recent years !
So when I came back from this trip, I wanted to join the padel to our project.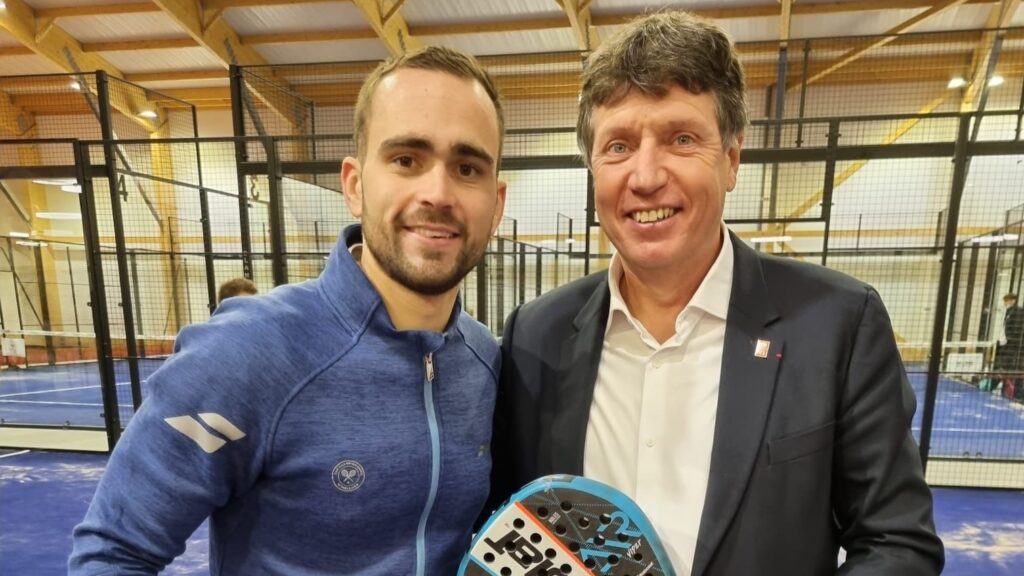 Le padel on the right track
The evolution of padel at the Concarneau club illustrates the good health and potential of this sport. We went from 150 to 500 graduates in the club between 2018 and 2021.
This increase can be attributed to the new tennis facilities and the clubhouse, but also to the padel.
We have 120 licensees 100% padel. And we can say that overall, contrary to what one might think, these are players who do not necessarily come from tennis. Lots of former soccer players, over 35.
It was the first association club to have two football pitches. padel outdoors. For 6 months, the grounds were almost empty. It must be said that we had not seen a demonstration. People passed by but did not make any connection with this sport.
And then suddenly, through club activity and the boom in padel in France, we have seen the pitches taken by storm!
The Garden in Rennes was also one of the forerunners of this sport in the region by betting on the padel.
In Concarneau we are already saturated. And there is a project of three fields of padel indoor. It is certain, if we manage to build tracks, this sport will develop exponentially.
Lots of soccer players padel
At first we looked at this sport but it remained on the sidelines. I went to the Garden, I played. I am a modest tennis player, I was ranked 15/5. We realized that it was very playful and quickly.
Among the licensees, as I said, there are many football players over 35 years old. They say to themselves "I don't want to be hit with crampons anymore, I don't want to be alone in my gym, I'm going to the padel. "
Gilles Moretton was quickly very motivated by this sport: "We, the federation, are there to support the clubs. And if to save certain clubs, it is necessary to put padel, we will put some. ". With these words, he came to explain to the recalcitrant that it was not necessary to fight against this sport, but on the contrary to work with it. Both sports can be brought together.
No cannibalization
Today, we can clearly see that there is a very good atmosphere. The players of padel stay at the club, have a beer.
Also, I've heard that tennis players stop to get padel. But that's not true, tennis players continue to play tennis, even if they can also play tennis. padel. It is my conviction: these are complementary sports.
I think there is no cannibalization between tennis and padel. There is a 4-year development plan and special emphasis is placed on the padel since we are late in particular compared to the southern leagues.
All green but watch out for the noise
We must be very careful about the noise pollution. This is perhaps the only negative element of this sport. Attention should be paid to this, especially for outdoor structures.
The player padel amateur is louder than the amateur tennis player. Which is nice for the atmosphere but sometimes less so for a neighborhood very close to the club. Obviously, we must not scare, but we draw the attention of the clubs to this point.
More and more padel in Brittany
In Brittany, we had 27 tracks in September 2021. Today, we already have ten more. And we also have plans for around 2022 additional tracks for XNUMX.
We try to push clubs and municipalities to build indoors because inevitably in Brittany, we can have a lot of rain.
Le padel and tennis have the same engine, but the padel is like a booster for tennis: it's very good for conviviality.
We find the atmosphere of the tennis clubs of the 80s, it's extraordinary. It is magic.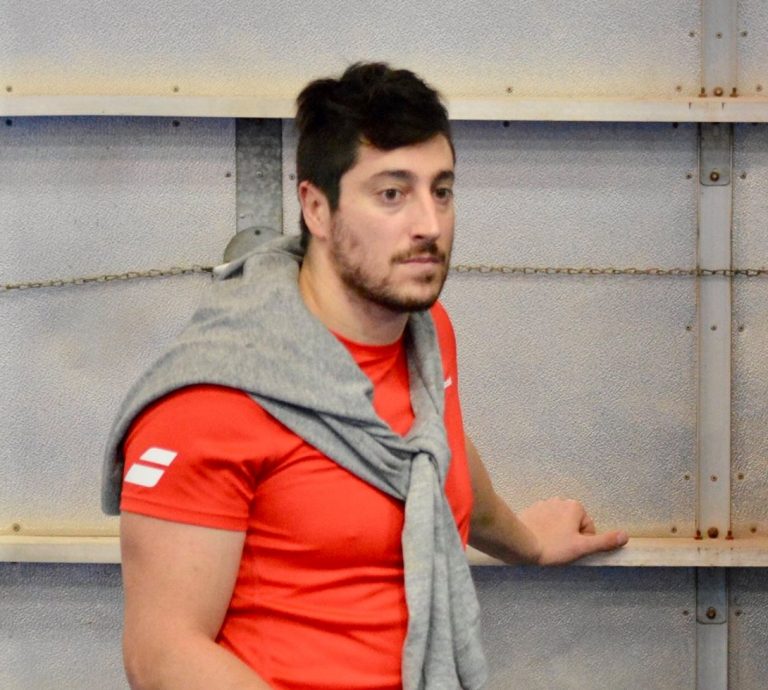 Xan is a fan of padel. But also rugby! And his posts are just as punchy. Physical trainer of several padel, he unearths atypical posts or deals with topical subjects. It also gives you some tips to develop your physique for the padel. Clearly, he imposes his offensive style as on the field of padel !