3 years after Castillet, Perpignan is hosting the first edition of FIP Gold in France from Monday 20 to Sunday 26 June 2022.
It will be the first FIP GOLD made in France what is more on one of the most beautiful French squares.
This international tournament starts with the qualifications which will begin on June 20th.
32 teams at the start and win 100 FIP points with €14 in prize money.
Spectator side: 900 seats around the center. A brand new pitch and lots of games and entertainment all week long! Free entry on Wednesday, Thursday and Friday.
The Club du Mas hosts the qualifications
We are expecting a hundred players for the qualifications at the Le Mas club, 32 pairs will be qualified for the tournament.
The French team of padel will be present, as well as many international players.
Perpignan's little train will be part of the adventure! On Friday, Saturday and Sunday, spectators can park for free and board (also free) for the Place Catalunya tournament.
Do you want to play ? that happens HERE.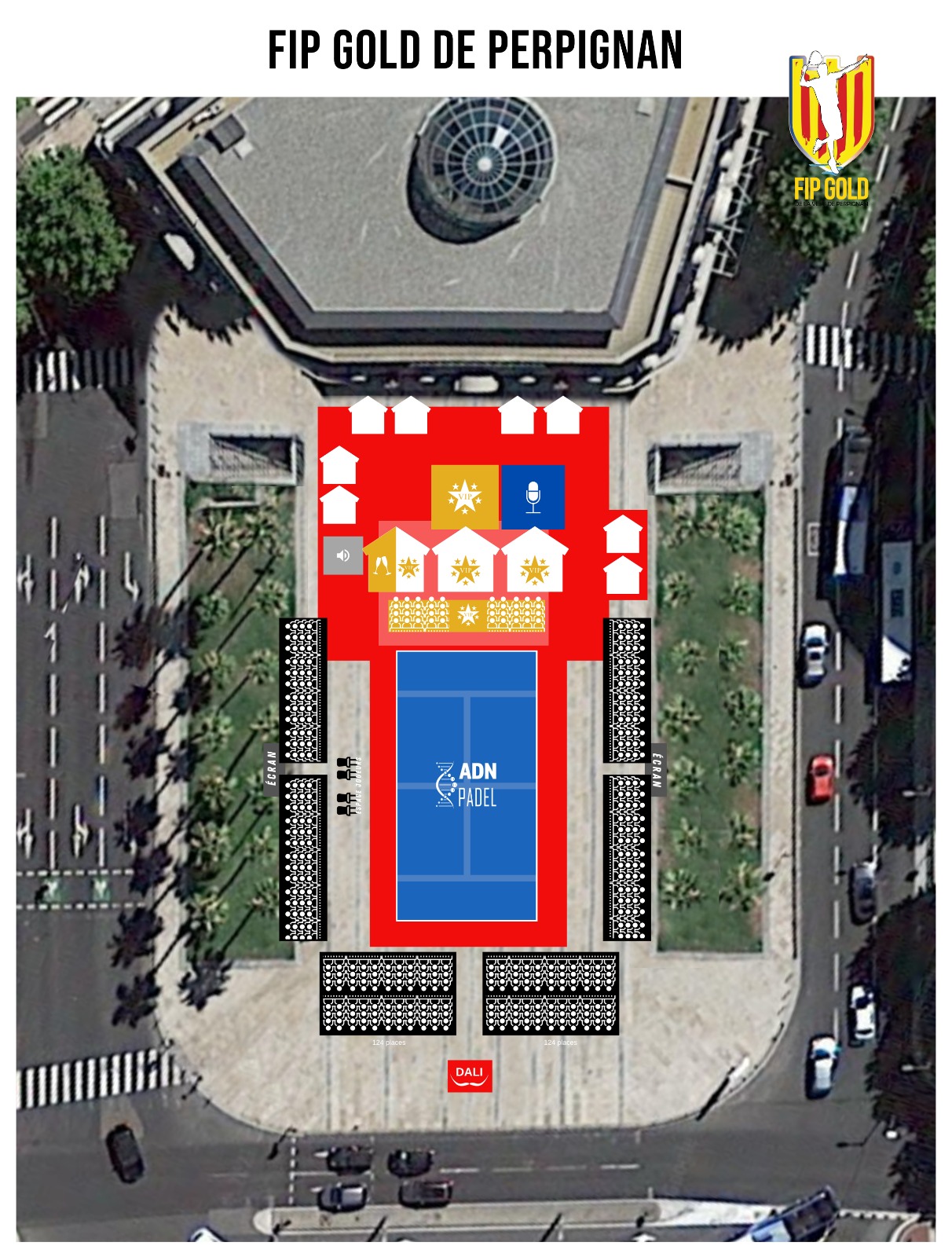 Programming of the FIP GOLD PERPIGNAN
The non-detailed program:
Monday, June 20: qualifying at Club Le Mas
Tuesday, June 21: qualifying at Club Le Mas
18:00 p.m.: Inauguration evening with Perpignan City Hall, partners and merchants
Wednesday June 22: 11 a.m. – 23 p.m.: Round of 16 – 8 matches
Thursday June 23: 11 a.m. – 23 p.m.: Round of 16 – 8 matches
Friday June 24: 11 a.m. – 23 p.m.: Round of 8 – 8 matches
Saturday 25 June:
11 a.m. – 17 p.m.: Come and discover the padel ! Animations, initiations, challenges and games.
14:15 p.m.: Youth exhibition
17 a.m. – 23 p.m.: Quarter-final – 4 matches
Sunday, June 26
10 a.m.: Semi-final
11:30 a.m.: Semi-Final
13 p.m.: Disabled exhibitionpadel
14:45 p.m.: Young players exhibition
15:30 p.m.: Women's exhibition
17 p.m.: FINAL

Franck Binisti discovers the padel at the Club des Pyramides in 2009 in the Paris region. Since padel is part of his life. You often see him touring France going to cover the major events of padel French.