Yesterday, we shared with you the response of the World Padel Tour to the creation of the new FIP/QSI circuit. Indeed, the WPT decided to send a letter to the players of the circuit explaining to them that FIP ​​tournaments would no longer count in the calculation of WPT ranking points. A news that was not really appreciated by the players' association, PPA, which decided to respond with a new letter, in which another subject is discussed: that of the allocation of Wild Cards.
Dear Mr. Hernando,

Hereby, Professional Padel Association sees itself in the obligation to contact you about the last events of which we become aware concerning the championship which belongs to the company which you represent, and for which we have no other choice but to make the following comments;

First of all, we must express our absolute disagreement with your way of acting and in particular concerning the decision-making on essential aspects of the championship; in which the collective of players was not only not consulted, but learned of the decisions when these had already been adopted and practically already executed.
Honestly, we have to say, with the utmost respect and given the duty we have, as players, to the present and the future of our sport, that we understand that this is not reasonable and that it does not does nothing but show a lack of interest and almost contempt for a part that is not only necessary, but essential as sports people are, for something that wants to be understood as a sport.
Secondly, and coming to the hard facts, we would like to state that it is absolutely absurd that in the next event in Miami, which has already started in the previous rounds and whose final table will start on February 22, 2022, from the Wild Main draw cards are given on a completely discretionary basis to people who are not professionals in the sport.
Since the association we promote the padel in all its fields and among them is the padel amateur, what cannot be tolerated is the perpetual humiliation done to our sport and to the professionals who practice it by Setpoint Events SA.
The spirit of a Wild Card should be to promote the padel around the world, by giving the opportunity to young local talents to make themselves known and to measure themselves against the best players on the circuit, and not to attribute these Wild Cards arbitrarily to people who practice the padel in an amateur way and which, moreover, deprive professional athletes of their place in the final draw.
Sincerely, we understand that this fact prostitutes and distorts the basic principles that should regulate and be present in any activity that wants to be configured as a sport; such as fairness, equal treatment, personal improvement, reward based on personal performance, and countless others that have made world sport what we know today in other disciplines and which unfortunately in ours are not always present. We understand that this fact will not have been consulted by our international federation either, given that we are sure that as the highest regulatory body of our sport, they would have opposed this commercialization of the competition head on. .
As if the above were not enough, the players were informed yesterday of a formal decision already made, about which we must again emphasize that we were not asked or informed, as the change and changing the way the ranking is calculated.
This fact is very serious, because you are aware of the de facto damage that this change means, not for the players ranked higher in your ranking, but precisely for those who are lower (which does not concern us much as a leader). association, unlike you).
A ranking change, without taking into account the players who are the only ones affected by this change, shows once again your interest in marketing every aspect of your championship, as well as an absolute contempt for the player who is not for you just one way to achieve your business goals.
All of the above only serves to corroborate the fact that Setpoint Events SA has no desire or intention to advance the padel if this progress does not include that of your private enterprise, making as many arbitrary decisions as you deem appropriate for your interests, disdaining this sport and the group of professionals that this association represents.
In summary, the latest communication from Setpoint Events SA to players discrediting the ranking points obtained in official tournaments organized by the International Federation of our sport, as well as your notorious decision to grant Wild Cards in WPT tournaments to players not professionals, is not only unprecedented in sport, but only further confirms the shameful situation to which your society is driving our sport. Specifically and through your continued actions which:
Prevent the total professionalization of our sport, and the integrity of athletic competition, by manipulating the rules and awarding Wild Cards to people you choose.
Indiscriminately encourage an even more closed circuit, private and completely separate from the Federation and the sport's governing body, all the opposite of how professional sports are openly administered and governed around the world.
Disrespect and threaten the position, honor and freedom of players (without which, let us remember, there would be no WPT), by not consulting them, by acting unilaterally and by blatantly abusing their position in such a way that, now, lower ranked players, both men and women, are clearly marginalized by their latest actions.
Their model is more akin to an amateur and commercial circus fully consolidated by their latest actions, rather than a professional circuit run by leading players and regulated by the competent federating body.
To be continued in the next episode…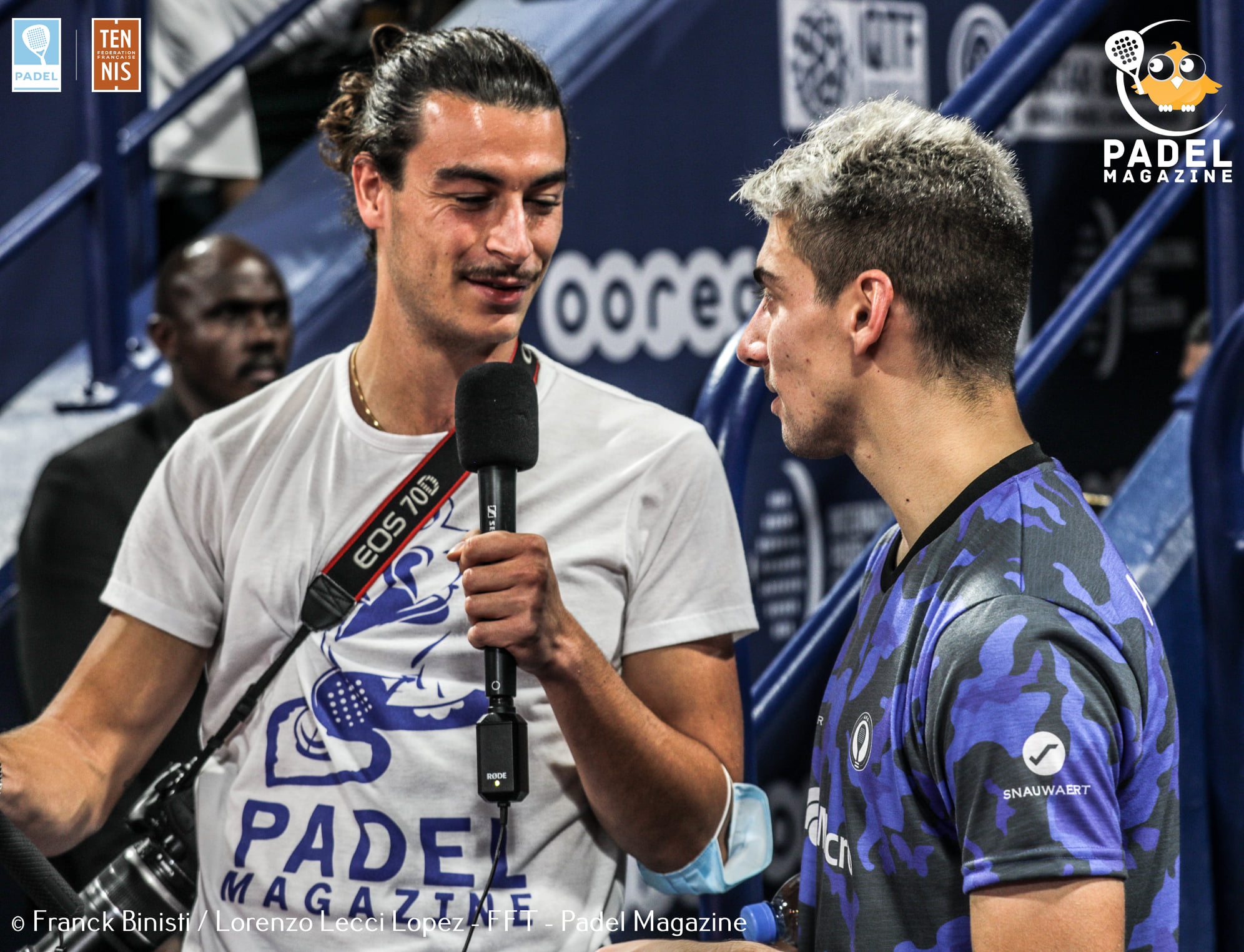 From his names, we can guess his Spanish and Italian origins. Lorenzo is a multilingual passionate about sports: journalism by vocation and events by worship are his two legs. He is the international gentleman of Padel Magazine. You will often see it on the various international competitions, but also on the major French events. @eyeofpadel on Instagram to see his best photos of padel !