The Facebook page The Padel gives us very interesting information on the development of padel in Ireland with the creation of the first indoor club.
Premier padel indoor for the Irish Padel Association
irish Padel Association (the Association of padel Irish) proudly announces its first club padel indoor: Pay and Play ".
Its location is at Celbridge, in the O'Hanlon Business Park - in the outskirts of Dublin - County Kildare: this center will be the first of its kind in the country. The first phase will integrate 2 fields of padel !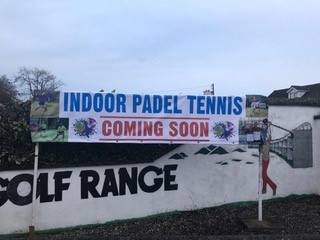 An opening date envisaged at the end of March
The precise date of the opening is not yet defined, Covid 19 requires, but an opening towards the end of March would be considered.
The O'Hanlon business park already has a golf practice in its sports complex, as well as eleven five-a-side football pitches: rather good news to be able to add two golf courses. padel in such a busy place. This should help promote this racquet sport in Ireland!

Sylvain Barnet, French Swiss Army Knife and sports enthusiast. Geek with a sharp quill, loves when a plan goes off without a hitch. And always up for a game.