Nexxopadel is the mark of padel in full development in France. Young and dynamic brand, it now offers serious advantages with its snowshoes. padel. Focus on BEE and FLAME
BEE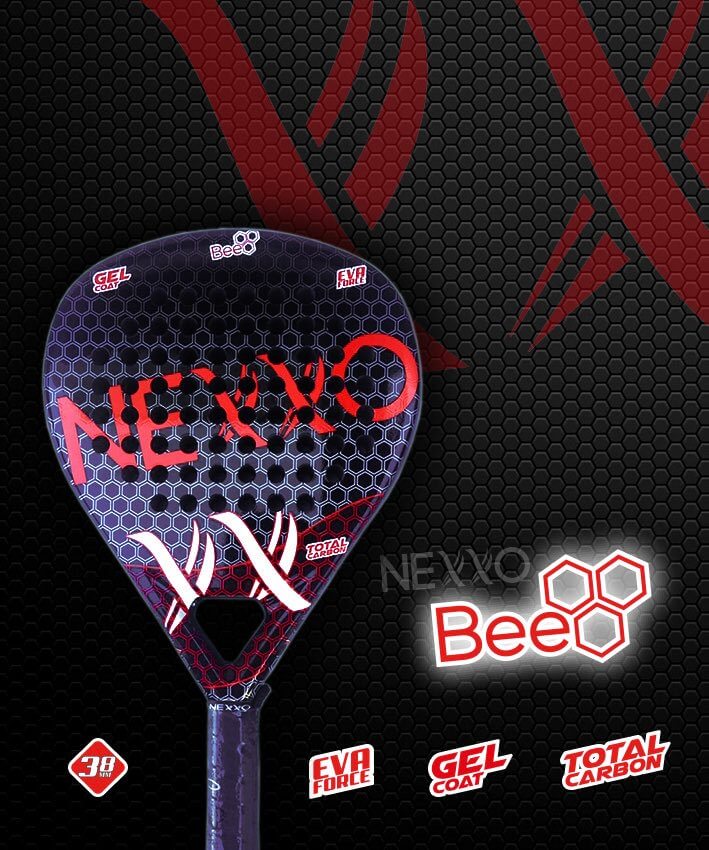 BEE from NEXXO PADEL is a 100% racket for attackers. This is truly a racquet for players looking for maximum power.
But whoever says power says some small faults in defense. However, this racket is malleable and allows in defense to be effective.
However, this relatively technical racquet should be put in the hands of good players of padel whose play is offensive.
Like FLAME, the characteristics of the BEE will change according to the weight of the racket. 355 and 375 gram, it's not at all the same thing. With a racket whose weight is strong in mind, maybe taking the racket light version would be wise. But obviously, again, everything depends on the profile of the player and his feelings.
FEATURES
Weight: 355 to 375g
Frame: Carbon
Profile: 38 mm
Layers: 2 layer of fiberglass + 1 layer of carbon
Eraser: Medium intensity Eva
Shape: Water drop
Balance: Rather at the head of racket
FLAME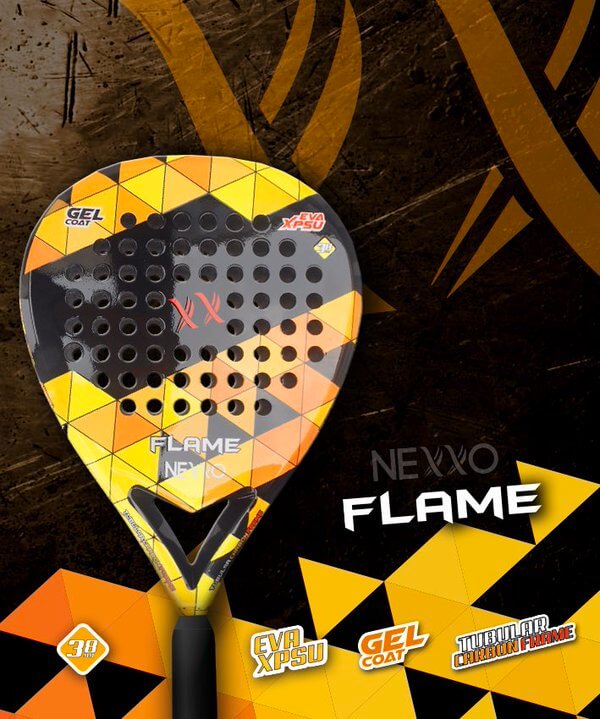 The FLAME from NEXXO PODEL is a "diamond" shaped racquet. You might think that this racquet is primarily an attack oriented racquet. But in reality, this is a more balanced racket than it seems.
First, the racket will be offered with a greater or lesser weight. As a result, the heavier the racket, the more powerful the racket will be but will lose control. And vice versa.
Then, despite the shape of the racket, the racket is rather balanced. Her weight in the head is moderate making the racket a go-anywhere.
The racket has a carbon frame, but is covered with 3 layers of fiberglass. Interesting point since these layers allow the racket to be more solid.
CHARACTERISTICS :
Weight: 355 to 375g
Frame: Carbon
Profile: 38 mm
Layers: 3 fiberglass layers
Eraser: low density Eva
Shape: Diamond
Balance: median

Franck Binisti discovers the padel at the Club des Pyramides in 2009 in the Paris region. Since padel is part of his life. You often see him touring France going to cover the major events of padel French.