In the Italian town of Dolceacqua, VIPs met at the local club to compete against each other around padel, as fans of this sport!
Dolceacqua, city passionate about padel
Dolceacqua, a modest town in Liguria, has always been sporting, with the "Arco del Benessere" project resulting from the European Sport Community in 2019. The same year, in May, it starts the construction of two courts (and a third under construction ).
Fulvio Gazzola, Mayor of the city, says: "The idea was born from a group of people who decided to invest in this sport. In this area, more and more projects are emerging, in Sanremo they have multiplied, sign that demand is very strong ".
The Mayor is a fervent enthusiast: "I viens tennis that I gave up because I converted to padel, I play about three times a week. I find that the padel is an easy and complex sport at the same time. Here it also becomes very difficult to find a playground. I am sure that this sport will continue to develop in the coming years, because it is in great expansion and above all accessible. to all".
Leclerc, Sinner, Prince Albert of Monaco: all addicted to padel !
Many VIPs have already gathered in Dolceacqua to hit the ball. You will see there are beautiful people: Gaby Reca, former world number 1 padel, Thomas Johansson, former tennis player and new president of the APT Padel Take the Tour, Jannick Sinner, the future star of Italian tennis, Charles Leclerc F1 driver at Ferrari, the Prince Albert of Monaco ou Didier Deschamps coach of the French football team. The common point of all these personalities is of course their common passion for padel !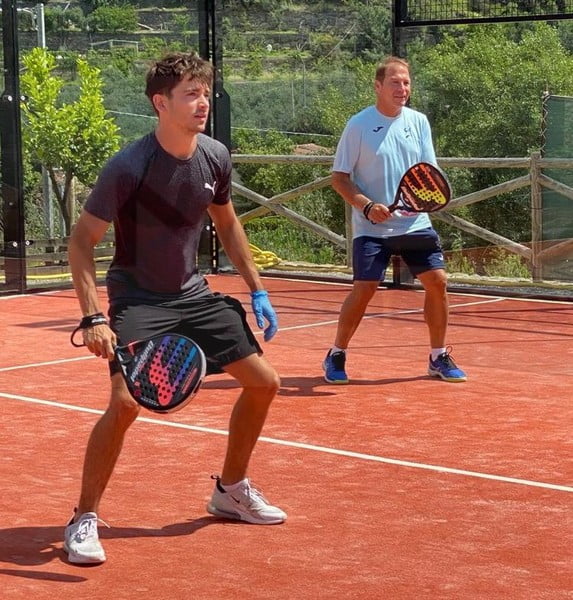 Moreover, the Mayor evokes that during the twinning between Dolceacqua and Monaco in 2023, a challenge of padel will be organized between the two cities to continue to maintain the passion for this exciting sport.
source: corrieredellosport.it

Sylvain Barnet, French Swiss Army Knife and sports enthusiast. Geek with a sharp quill, loves when a plan goes off without a hitch. And always up for a game.