We are still a lot to think that to play well padel you have to bet everything on the pala.
And yet it is a mistake. Indeed to be at ease on a field of padel it is necessary, without bad pun, to be well in its sneakers.
Today Padel Magazine looks back on an equipment often forgotten but which is of great importance: socks. A quick overview of the best socks you can find on the market.
Non-slip socks
SOX Pro
The Italian brand SOX Pro offers socks specially designed for the practice of padel.
Indeed it is a sport which requires good support and in order not to end up in a bad position during or after a game, the transalpine firm has decided to manufacture and market non-slip socks. patented.
SOXPro's flagship model is the Ultra Light. Incredibly light, it acts as a second skin.
Less fleece than its big sister the "Classic", It impresses with the feeling of well-being it gives to the player. We wouldn't even forget that we are wearing socks as the material is so light!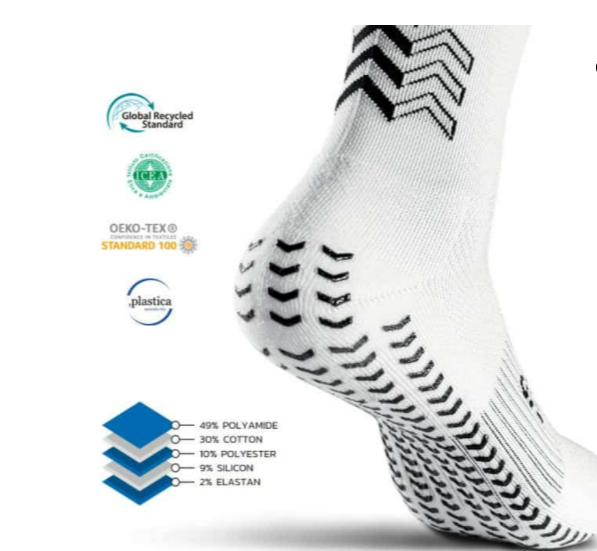 THEUltra Lightyou have a interior grip, baptized and patented "Grip: in + technology".
In addition to their non-slip sole, these socks benefit from an invisible thread inside which will stick to your feet. In other words, you get grip inside and out, which gives you amazing comfort, in addition to improving your performance and reducing the risk of injury!
WLF
Still in the area of ​​non-slip socks, it's the turn of WLF to get on the track.
The French brand very well known in the world of football has decided to tackle racket sports with socks that have demonstrated the reasons for their success.
Beyond the comfort, the feeling of the seat is much higher than that of a so-called normal sock.
They are also very effective against perspiration, blisters and other injuries. The player of padel can safely improve its support.
Not to be missed!
Cartri
The Spanish brand, which is increasingly known for its high quality palas, first made a name for itself in the sock.
Indeed before embarking on the adventure of padel Cartri was a manufacturer of high end socks.
Since then, thanks to its expertise and extensive experience in this field, the firm of'Antonio Martins offers clothes and socks for the practice of padel.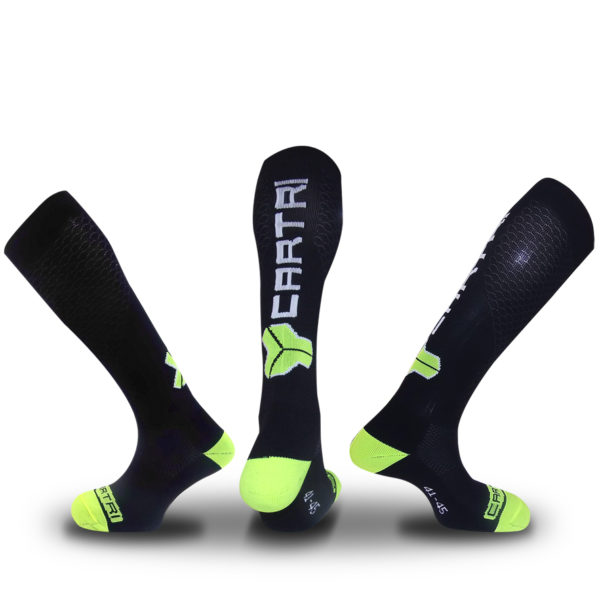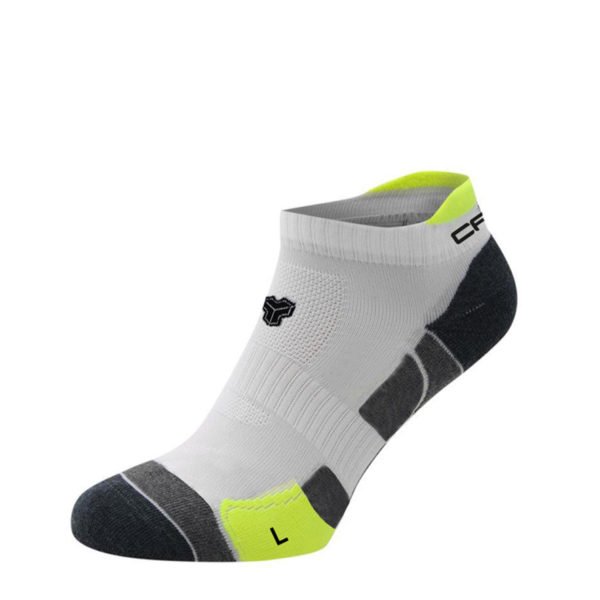 The offer is very wide and reaches a large public. Whether high, low, black, white for men, women or children: everyone will find what they are looking for.
Wilson
At Wilson also, many models are there to meet the needs of gamers. padel. The Rush Pro Crew is a mid-calf sock, promising the player excellent ankle support.
In addition, they have an anti-perspirant function which provides much better comfort.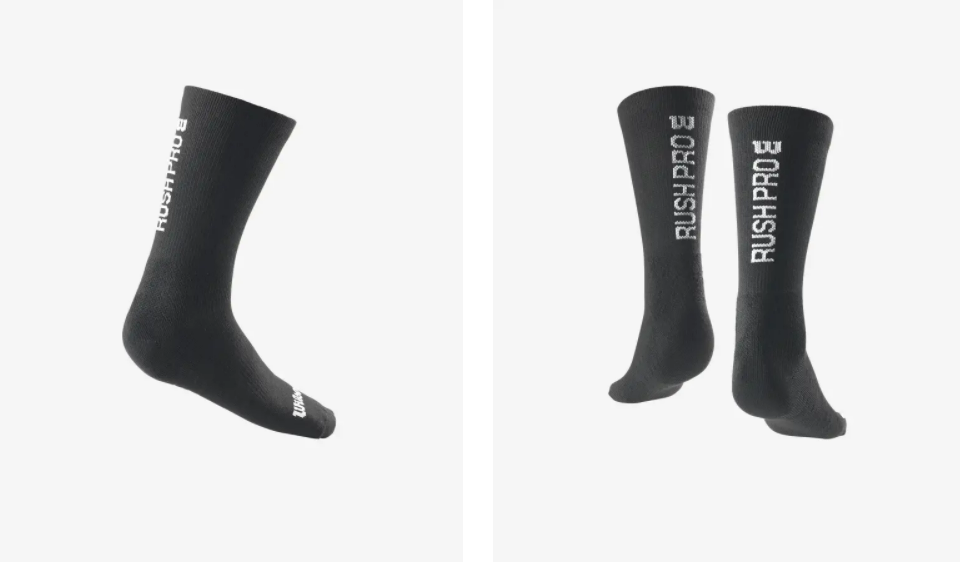 Red, black or white, they are available in several sizes ranging from 39 to 48.
Head
At Head, the sock Head Performance will certainly delight many players.
Thanks to their wearable material, they allow moisture to escape optimally, which will serve you well on hot days.
These technical socks guarantee better foot support.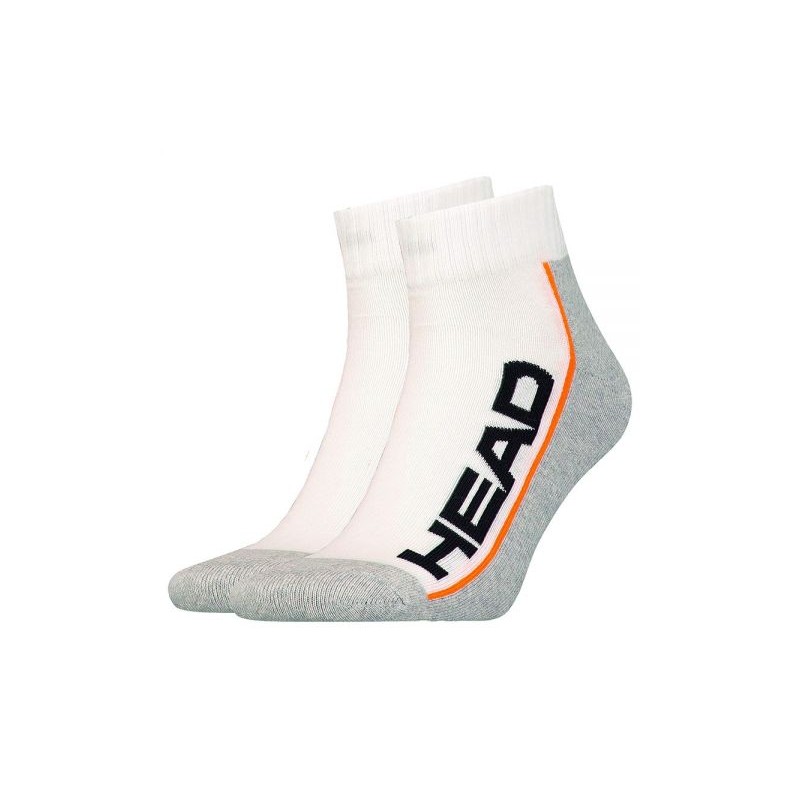 Adidas
At Adidas there are also several possibilities, and the Technifit sock from home Adidas is a very good alternative for the player who wants to wear a short and light sock.
The structured design with compression supports the arch of the foot.
In addition, the technology AEROREADY absorbs sweat to keep player's foot dry.
Finally, the flat seams at the forefoot bring more softness and a feeling of comfort.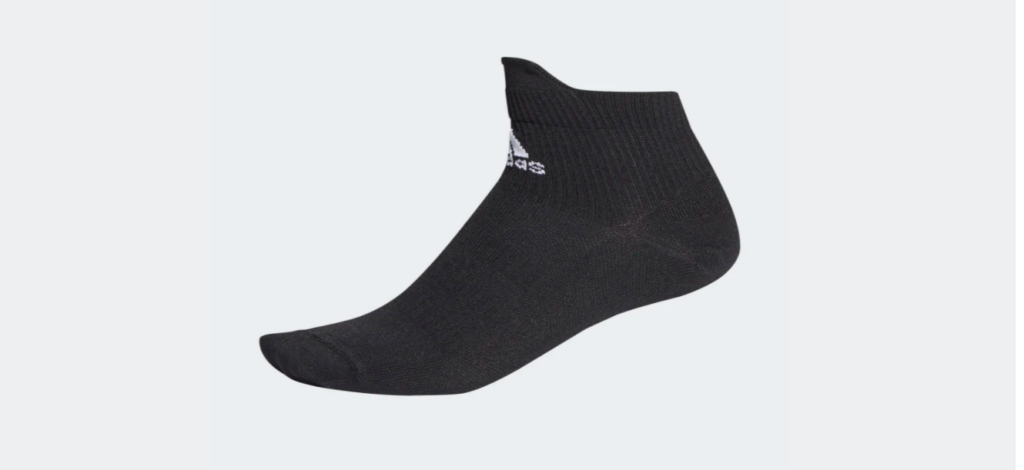 They are available in 3 colors, black, blue and white and from size 34 to 48 (Men and Women)
Babolat
At Babolat, one of the flagship socks is the Quarter.
Sold in a pack of 3 pairs, they are reinforced with terrycloth on the front of the foot and on the sole part of the sock for more comfort. It is also technical with the support band under the arch of the foot and the ventilated areas above the foot for more breathability.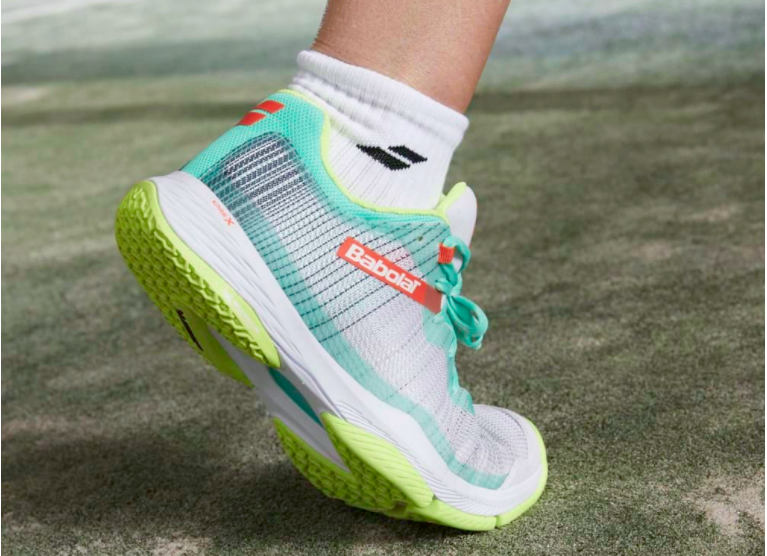 For Men as for Women, all sizes are available and the three colors (black, blue and white) will give you a real professional style of the courts.
Nox
The spanish brand Nox also has some references in stock.
We stay on the classic with a reinforced sock available in 6 colors, in one size from 39 to 45. Intended for players who regularly practice the. padel, it offers comfort and durability.
Very good value for money, it is essential to have in your drawers.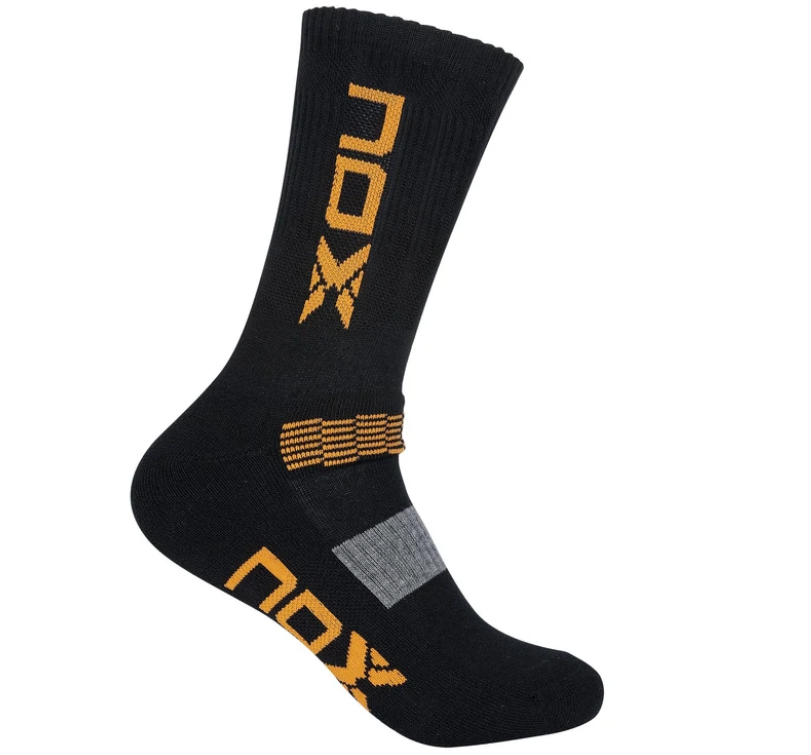 Bullpadel
At Bullpadel this is the pack of 3 socks BPWPT which returns the most in the baskets of the players in this type of equipment.
Composed of 80% cotton for more comfort, a air channel regulates the temperature.
The sole is padded for softness.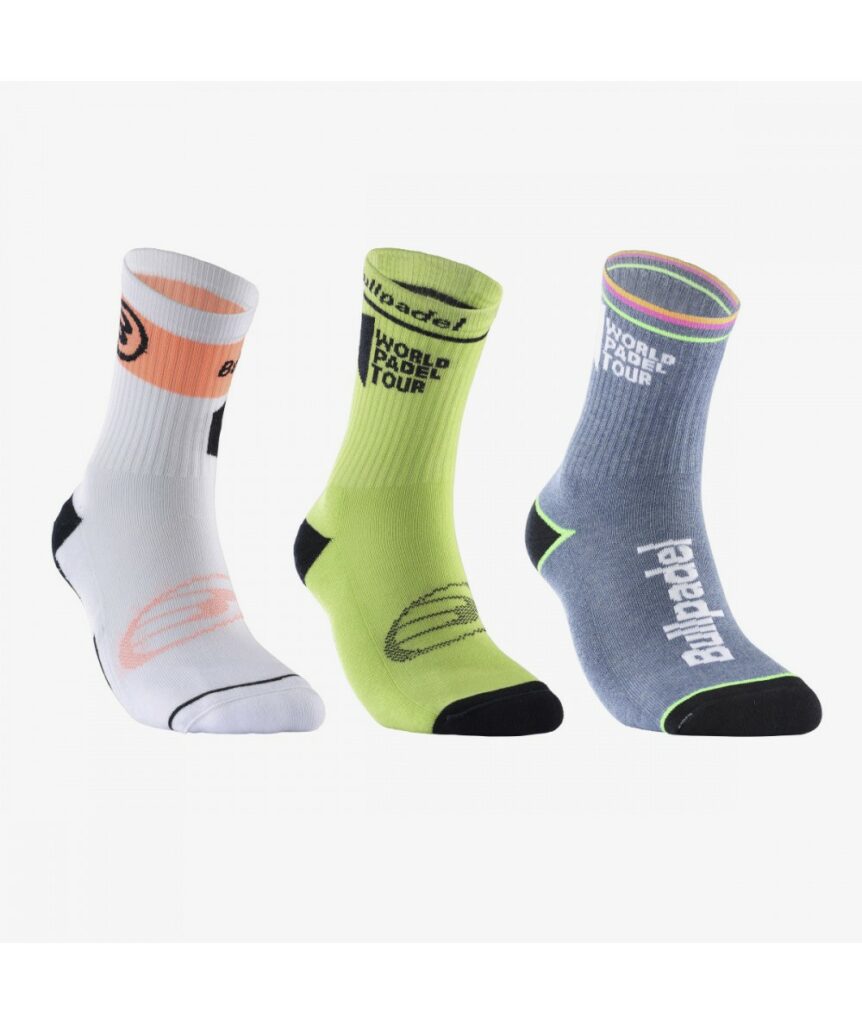 This pack consists of 3 pairs of socks in different colors and stamped with the logo of the World Padel Tour, to have the class of professionals!
They are available from 40 to 46.
Black Crown
Ladies do not worry if you have not yet found your happiness among the previous products here is a pair of socks that will delight the exceptional player that you are.
The sock from home Black Crown offers lightness, comfort and freedom of movement.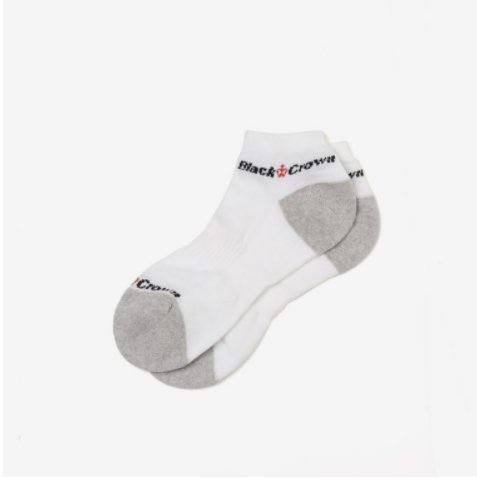 This unisex reference is available in a white and gray version, but you can also find it in black and gray.
If low socks don't suit you, don't panic, they also have their "high" version going up to mid-calf.
You are a little more informed on this subject which is often put aside, but don't forget, the socks at padel are very important!

Team Padel Magazine tries to offer you since 2013 the best of padel, but also surveys, analyzes to try to understand the world of padel. From the game to the politics of our sport, Padel Magazine is at your service.