Present at the selection course for the French team at the Mas, in Perpignan, Rémy Gourre did not not included in the list of 8 who are going to Marbella. He gives us his impressions.
Only two years of padel !
Padel Magazine : Rémy, let's go back to your beginnings first, can you tell us how you got started in padel ?
Remy Gourre: I started at the Country Club with a friend about two years ago, I liked it straight away. I come from tennis, I was classified -15, I made the Pôle France, so inevitably I left with a small advantage. I started doing a few tournaments with Anthony Jeannot (34th French player today), we played together for a year. And there it's been a year since I play with Jérôme Ferrandez. We are very good friends outside and things are going very well on the pitch!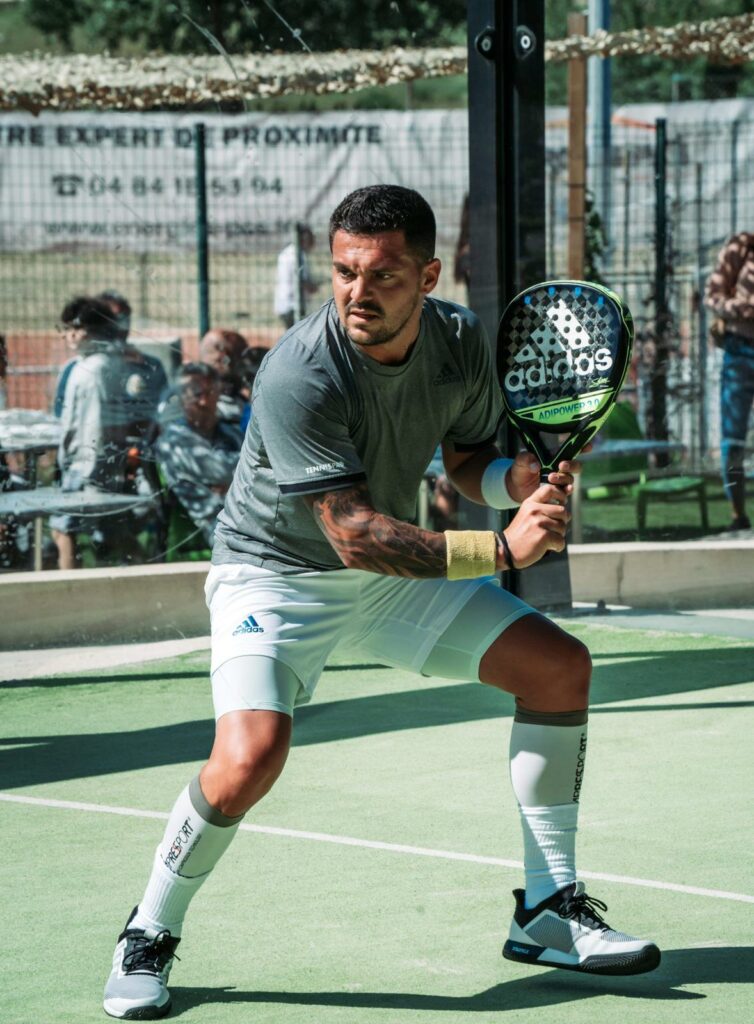 Padel Magazine : After only two years of padel, you have already reached a very good level, what are your strengths / weaknesses?

Remy Gourre: My strong point is aggressiveness, forward play. I come from tennis, I block, I climb quickly to the net, I volley very hard, that's my quality. After that I have to improve in defense. In tennis we are not used to being surrounded by windows or gates! I have an attacking game so I need to have a pair on the side who play a bit of the same way. Jérôme has adapted, he also plays very well like that. I found it a shame to arrive in the France team without having ever hit a ball with the players present…

"Disappointed not to be called with my partner"
Padel Magazine : You are referring to the fact that Jérôme Ferrandez, despite your good results, was not called for the selection camp for the France team. What is your opinion on this?
Remy Gourre: When I was called, I asked Alexis Salles if Jerome was on the list. He told me no. I found it a shame for my first meeting not to be with my partner. We trained together, we did a physical preparation, we had good results: won P1000, made a quarter-final at the P2000 of the Pyramids. But it was not in the plans of Alexis because Jérôme had refused a selection a year and a half ago, when his wife was pregnant… It is the choice of the coach, there is a limited number of places, c is like that.

Padel Magazine : Can you tell us a bit about how the internship works and how you felt about it personally?

Remy Gourre: We were 6 players from the right and 6 players from the left. I was called up as a right-wing player. We had to play 5 matches over two and a half days, with different partners. My first match I played with Yann Auradou, against Johan Bergeron and Benjamin Tison, who for me undoubtedly form the best French team. As Yann is now a right-wing player, we had to adapt, play a blow to the left a blow to the right, and faced with such players it was very hard.
Then I had the chance to play a good match with Jérémy Scatena against Inzerillo / Maigret. We won in two sets playing very well. After the third match, I played with Bastien Blanqué against Scatena / Leygue. A good match that we lose 7/6 7/5. For my fourth game, which was the last (I had to return for a family problem), I shared the track again with a right-wing player, Jérôme Inzerillo. We faced Leygue / Auradou and lost in straight sets. I find it a shame not to have been able to evolve with Bergeron and Maigret and to have played two games out of 4 with right-wing players ...
Padel Magazine : What could have been improved during this internship?

Remy Gourre: I think what is missing is to have training. Some players are more trained than others. I don't have a coach, I never took a padel. What for me missed is a day of training, I would have taken advice. And obviously it's difficult to arrive without your partner and to have to immediately play matches with players with whom you have no automatism.
Beyond that, what is lacking in France are coaches. We train as best we can, we try to self-correct. But there is a lack of coaches, who might come from foreign countries, to help us develop in France.
Always so motivated
Padel Magazine : In the end, are you disappointed not to be part of the list of 8 who will go to Marbella?

Remy Gourre: No, I am not disappointed. We already understand that the 7th and 8th are in quotes from "bench drivers" and that it is the six who are in front who will play. Which is normal: we have six players who play in international tournaments, who are trained, that's logical. For my part, I was not particularly interested in the role of replacement.
I am very happy to have had this experience, I was able to realize that the level was very good. I do not consider myself better or worse than others. Everyone has their chance, and the coach chooses the players he needs to build his team. I wish whatever happens to the France team and I hope they will go as far as possible!

Padel Magazine : What are your next deadlines padel ? Are the World Championships in the back of your mind?

Remy Gourre: We have the Provence championship with Jérôme Ferrandez at the end of the month. We will be seeded number 2 and we are preparing thoroughly with the aim of winning the title. We will then have the P2000 in Perpignan in July, and certainly the international tournament in Canet-en-Roussillon in August.
We will try to achieve the best possible results in all the competitions in which we are going to participate, and if the coach needs us, we will be happy to come and lend a hand to the France team. And if that's not possible, it won't stop us from continuing to play!
Photo credits : Stephane Costes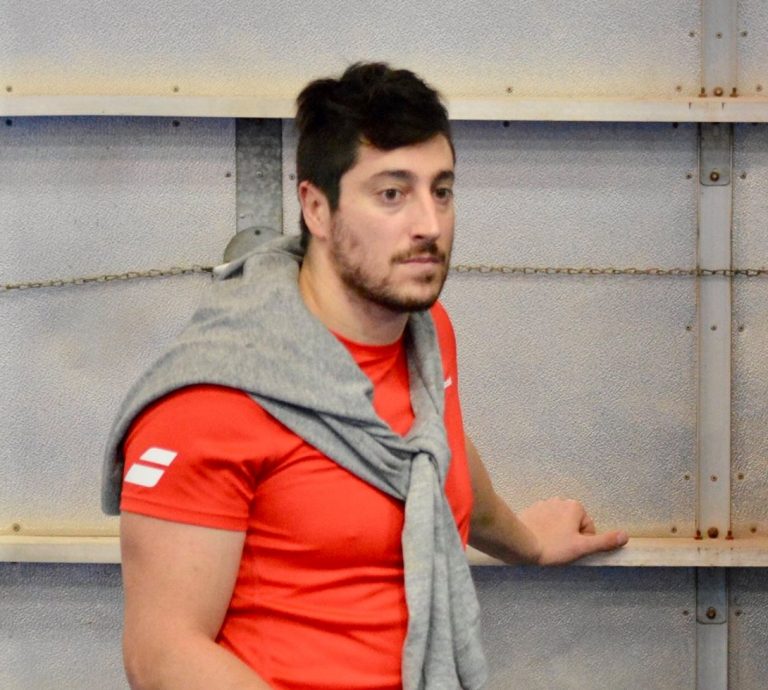 Xan is a fan of padel. But also rugby! And his posts are just as punchy. Physical trainer of several padel, he unearths atypical posts or deals with topical subjects. It also gives you some tips to develop your physique for the padel. Clearly, he imposes his offensive style as on the field of padel !