The final phases of the Guadeloupe championships of padel took place this Saturday, June 25, 2022 at the Guadeloupe Tennis League at Gosier.
The three best teams from Saint-Martin and Guadeloupe were present at the men's to offer a quality show. Extremely close matches were played on the two tracks located in Le Gosier.
We witnessed a great victory for Fabrice Perez and Nicolas Paul in the final against Patrick Marmolejo and Nicolas Jaume from Saint-Martin who were not unworthy. After a thunderous start from the Saint-Martinois who made their great experience speak, Fabrice and Nicolas were able to gradually return to the match and let go of their shots to win in two sets.
The level of play was particularly high for practitioners who, for some, discovered the discipline only a few months ago.
Fabrice and Nicolas therefore pocket their ticket for the French championships which will take place in October in mainland France!
Final ranking Men:
1 PEREZ Fabrice / PAUL Nicolas (Guadeloupe) – Qualified for the French championships
2 JAUME Nicolas / MARMOLEJO Patrick (SXM)
3 MARTOS Julien / STOEBNER Mathieu (SXM)
4 GOUBLER Eric / DIORE DE PERIGNY Guy (SXM)
5 AUJOULAT Florian / LONGUETEAU Nicolas (Guadeloupe)
6 MOUAFIK Ali-Amine / HURTADO BARCELO Rafael (Guadeloupe)
Final ranking Women:
LAFOURESSE Marilyn / CHENARD Quitterie (Guadeloupe) – Qualified for the French championships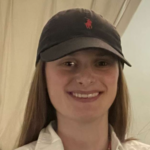 Initially attracted by tennis, I want to take an interest in padel to discover the different hidden sides of this sport. This is why I decided to join the team of Padel Magazine. See you soon on the grounds!